Aligarh Muslim University drops texts of two Islamic scholars
University has decided to drop books because we don't want any controversy, says Muhammad Ismail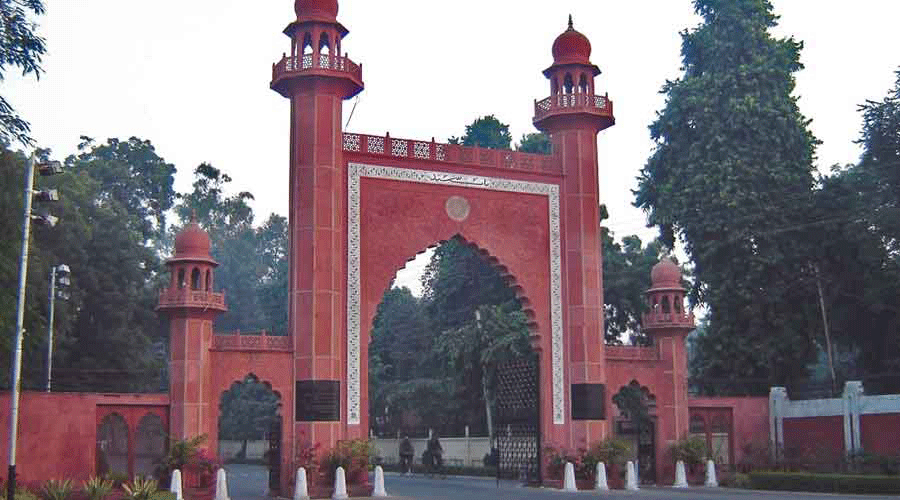 Aligarh Muslim University.
File photo
---
Lucknow
|
Published 02.08.22, 02:35 AM
|
---
Aligarh Muslim University has dropped books by two Islamic scholars from its syllabus after learning that certain "Right-wing ideologues" had written to Prime Minister Narendra Modi seeking a ban on the duo's books on Indian campuses, a senior academic said.
Muhammad Ismail, chair of the department of Islamic Studies at AMU, told The Telegraph the university had on its own decided to drop the books by Abul A'la al-Maududi of Pakistan and Sayyid Qutb of Egypt, because "we don't want any controversy".
Ismail would not reveal who the "Right-wing ideologues" were and how he had come to know about their letter, but said their allegation that these two scholars' writings promoted "terrorism and fanaticism" was incorrect and that these books contained "nothing objectionable".
"Both authors have described Islam in the light of democracy and advocated it in its purest form, but some countries under monarchies had banned them in the past," he said.
"A democratic and a non-democratic country can't treat a book in the same spirit. However, I would like to emphasise that we don't want any controversy."
Maududi (1903-79) was the founder of the Jamaat-e-Islami, which had initially opposed the partition of India but later supported the idea of Pakistan as an Islamic state.
He was arrested in 1953 by the then military establishment in Pakistan on the charge of involvement in a riot between Ahmadis and non-Ahmadis in Lahore, and sentenced to death. The sentence was later commuted to life imprisonment and he was eventually released. He helped establish the Islamic University of Madinah, Saudi Arabia.
Qutb (1906-66) was convicted of conspiring to assassinate Gamal Abdul Nasser, the then President of Egypt, and hanged.
"We decided to remove four books by these two scholars from our (Islamic Studies) syllabus as soon as we realised that some people have raised objections against them," Ismail said.
"The vice-chancellor (Tariq Mansoor) called me on Sunday morning and asked me to look into it. I told him we were already working to drop these books from our syllabus."
Ismail added: "Although there was nothing objectionable in the books prescribed in the AMU syllabus, we removed them from the undergraduate and postgraduate courses in the department, essentially because we want to be a non-controversial university.
"However, the fact remains that there is nothing objectionable in those books that can be interpreted as promotion of terrorism or fanaticism, as claimed in the complaint."
Ismail said a meeting of faculty members had been convened in the department on Monday to inform them about the changes to the syllabus so that there was no confusion.
A university source said over a dozen "fence-sitters" and "Rightist ideologues" had written the letter to Modi on July 27.