Akhilesh to govt: Tell truth on Pulwama attack
Samajwadi Party chief and his new ally Mayawati seek answers on breach of security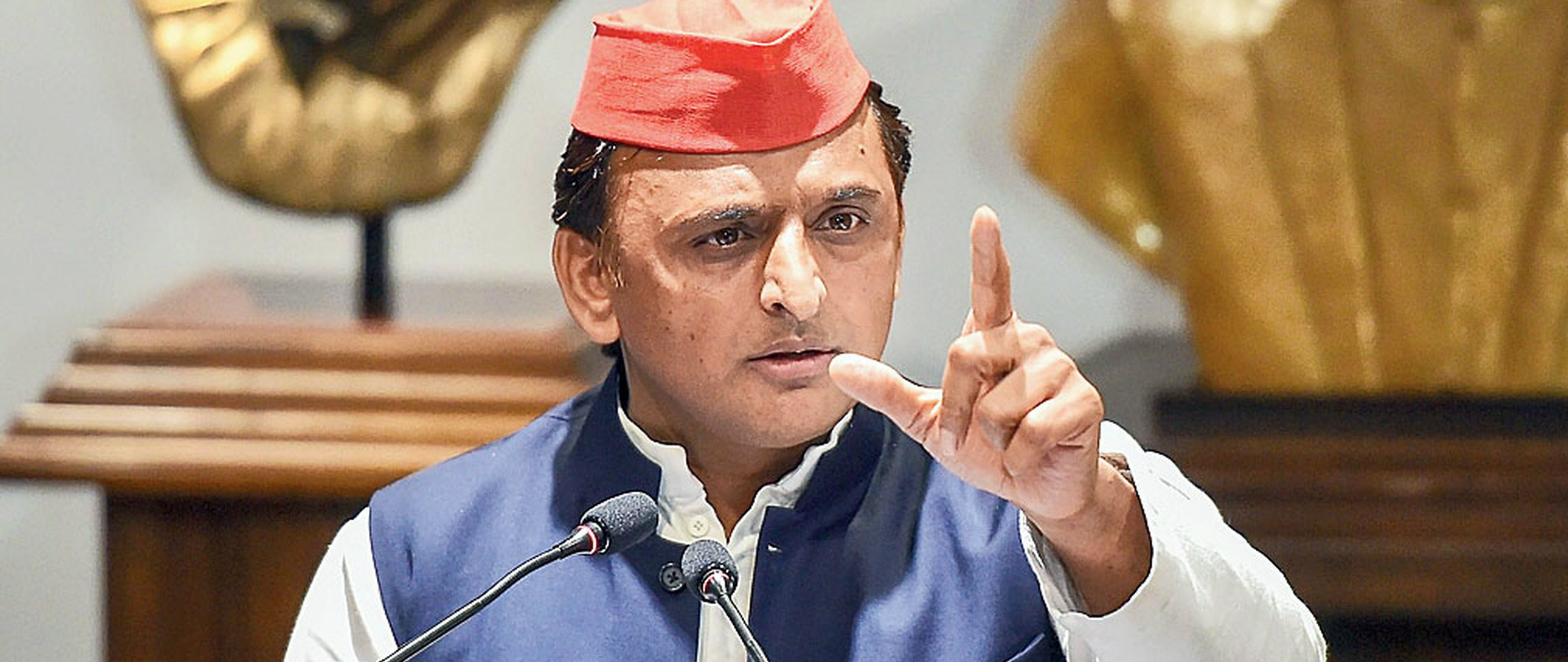 ---
Lucknow
|
Published 15.02.19, 11:19 PM
|
---
Samajwadi Party chief Akhilesh Yadav has demanded that the Centre tell the country how the huge amount of explosives that was used in the Pulwama attack was collected and how the car into which it was packed came close to the CRPF bus that it blew up.
CRPF sources have said the militant vehicle that rammed into the convoy bus on the Srinagar-Jammu Highway was laden with more than 250kg of explosives.
"I had never heard of such an insult to India. The government must come out with the truth about the incident. How was such a huge quantity of explosives brought there and kept in a car? How did this car come near the cavalcade of the CRPF? The country should know all these things," Akhilesh, a former Uttar Pradesh chief minister, said on Friday after meeting the family members of Pradeep Singh, one of the slain jawans.
Akhilesh also attacked chief minister and BJP leader Yogi Adityanath. "The chief minister is a baba, a sadhu, and still keeps lying on every issue. He doesn't fail to ask the police to attack students and open fire on them. But he and his party don't do so where it is really needed," the Samajwadi leader said.
Students affiliated to the students' wing of the Samajwadi Party had faced police lathicharge when they protested earlier this week the government's decision not to allow Akhilesh to visit Allahabad University.
Bahujan Samaj Party president Mayawati, with whom Akhilesh has forged an electoral alliance, suggested that Prime Minister Narendra Modi "suspend all political programmes and put to rest his election-related selfishness" and "take the peace-loving countries of the world into confidence to find a permanent solution to this problem (terrorism)".
"All the Opposition parties have forgotten their differences and are standing united beside the government. But observing silence for two minutes (for the killed solders), expressing condolence, taking out candle marches and making lofty statements are not going to solve the problem," Mayawati said in a statement issued around noon.
"The central government, particularly the Prime Minister should come forward with a solution," she demanded.
"The government is also expected to mobilise the slack IB (Intelligence Bureau) and other intelligence agencies as a bigger incident may take place in the country if some concrete steps are delayed," the statement added.