After riots, volunteers offer healing touch at Delhi relief camp
The camp, which was set up by the Delhi government and its waqf board on Monday, has beds for 800 women and 700 men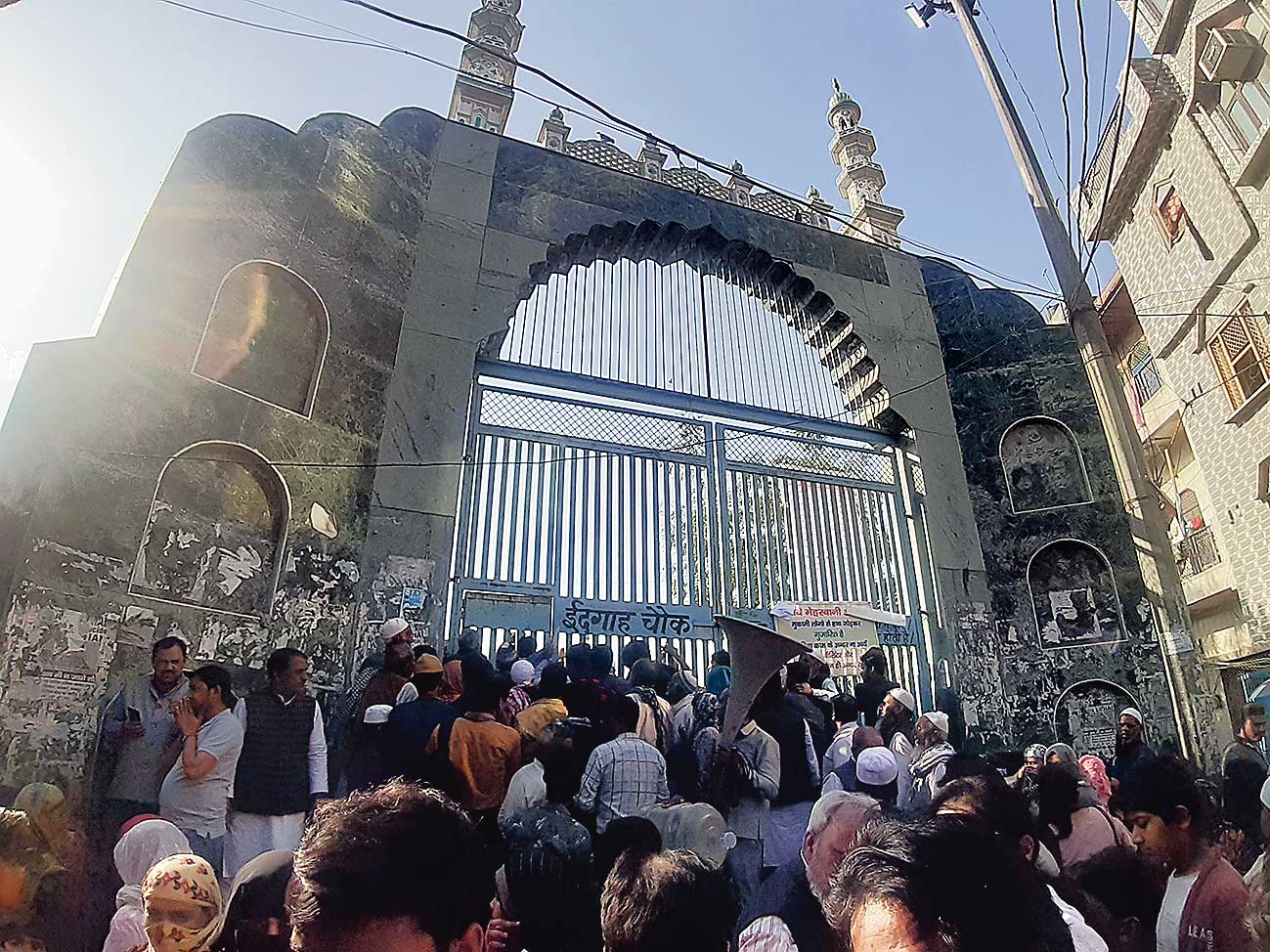 The throng at the entrance of the Mustafabad idgah.
(Pheroze L Vincent)
---
New Delhi
|
Published 03.03.20, 09:17 PM
|
---
The living victims of the Delhi riots throng the narrow gates of the Mustafabad idgah, behind the blue gates of which are doctors and mattresses in tents.
Scores of volunteers help them fill compensation forms, bring food and try to gauge needs ranging from medical attention in hospital to legal assistance.
The camp, which was set up by the Delhi government and its waqf board on Monday, has beds for 800 women and 700 men. It is managed by residents and NGOs.
Around 600 occupants are in the camp now — Muslims who have lost their homes to the riots in Shiv Vihar, Chaman Park, Karawal Nagar, Chandbagh… in northeast Delhi.
The floating mass is much larger, and they flock to the idgah for help to make sense of their fate.
Charitable organisations have donated mattresses and a "dignity kit" of toiletries and other essentials. Khalsa Aid, the international non-profit and relief organisation, is setting up a kitchen on the idgah premises.
"Volunteers bring a much-needed humane touch, which bureaucrats under pressure are unable to provide," disaster management expert Munish Kaushik, who is coordinating with the AAP government's relief and rehabilitation effort, told this paper. Recognising its limitations, the AAP is now focusing on facilitating NGOs rather than depending entirely on the state machinery for relief and rehabilitation.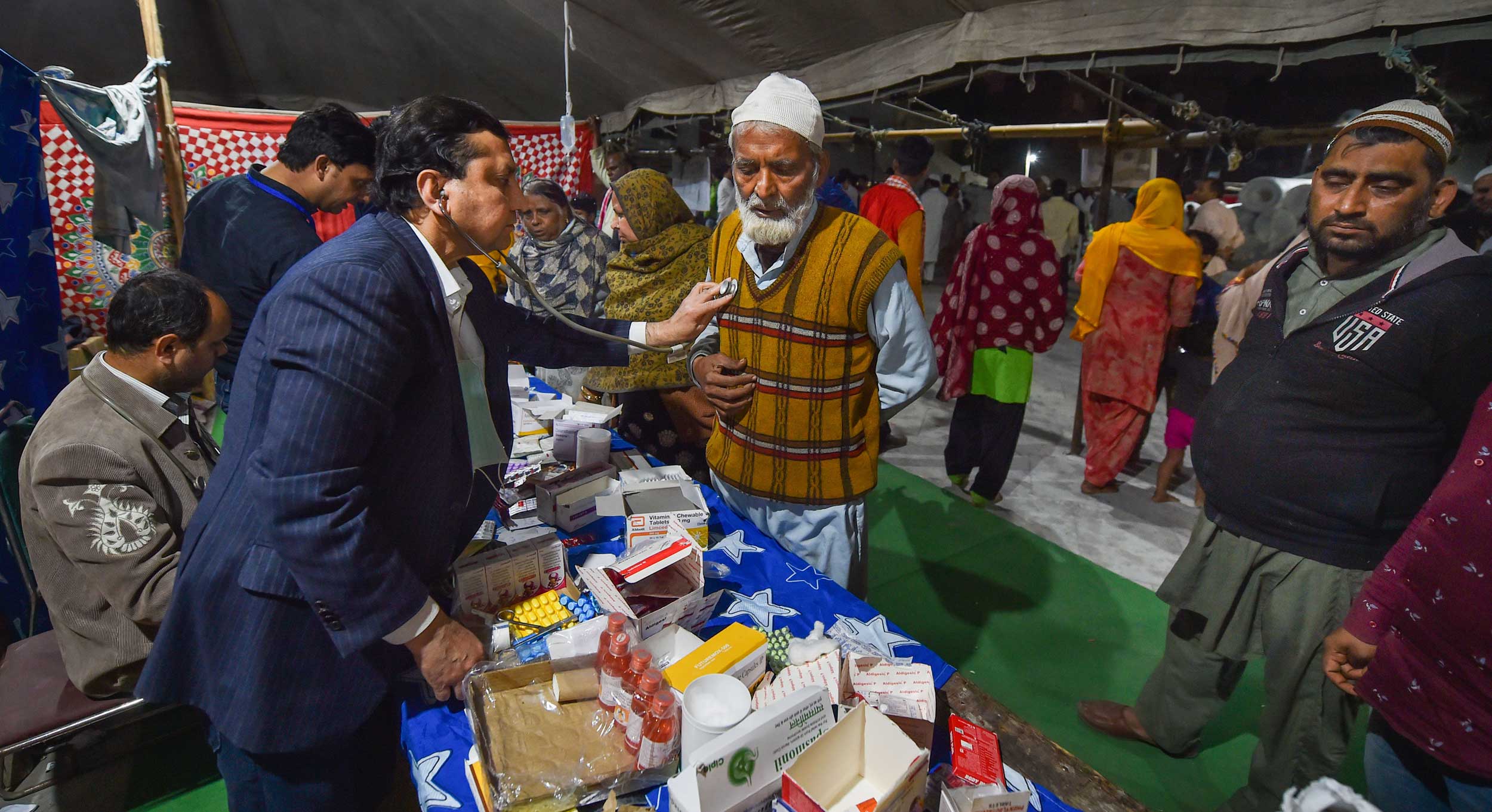 Gulfam Mansoor, a cab driver from west Delhi, helps people fill compensation forms. "Most people have lost identity documents and bank passbooks. Some have no identification left at all. Tenants are the most disadvantaged as most of them were never given rental agreements," he said.
"As the government has announced that compensation will be on the basis of spot verification and identity documents are not necessary, I am collecting forms even without documents, or with just document printouts taken from photos they have on their mobile phones," Mansoor said.
He and other volunteers hand the forms over to officials, including those from the waqf board. The forms reach Aam Aadmi Party volunteers at a help desk who pass them on to the district administration.
"Some of these people say they have been abused by revenue officials. Many have lost hope in the process and want to leave Delhi to return to their villages," said Anand Yashodharan, a volunteering student from Jawaharlal Nehru University who has been helping victims fill forms even before the camp was opened.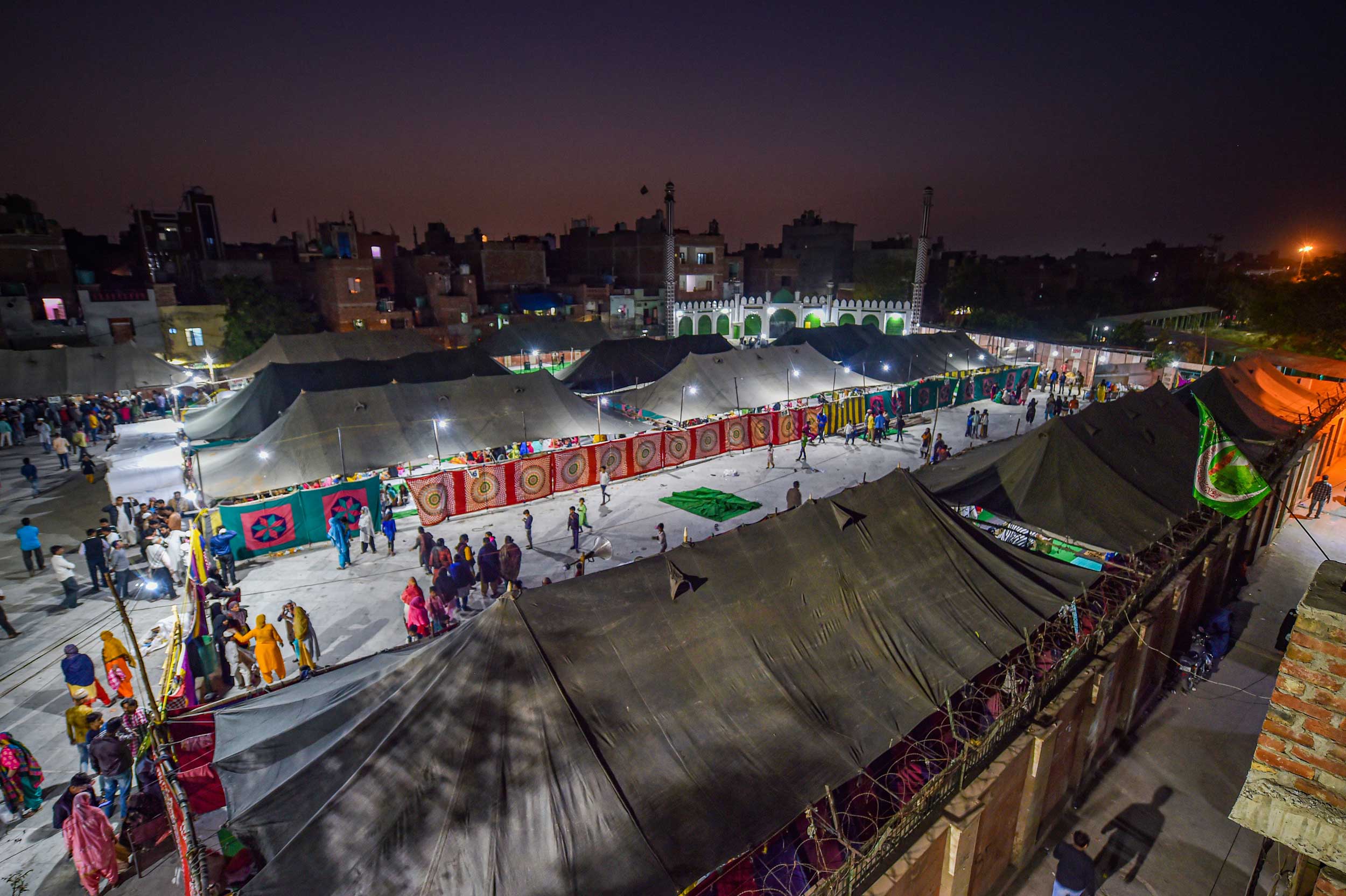 Yashodharan is part of a CPM-led effort to help with documentation. In addition to the government form, which only records the total value of damaged assets, he and the others are conducting a socio-economic survey to document losses of specific resources such as jewellery, furniture and equipment. The findings will be part of a report to be submitted to the Delhi government.
The ruling AAP, under flak for doing too little too late, now has 12 teams that include revenue officials, public works staff, police, civil defence members and volunteers who help people with specific tasks like filling forms and identifying injured who need compensation.
Groups of doctors, including from Holy Family Hospital and St. Stephen's Hospital, and the CPM keep the camp running round the clock.
Waseem Qamar, the president of the Doctors Unity Welfare Association that runs a makeshift outpatient department at the camp, said: "We're getting trauma injuries caused by blunt objects, pellets and gunshot wounds. Many with chronic illnesses such as diabetes and hypertension are also coming to us as they have lost their medicines and prescriptions.
"We transfer those who need specialised treatment or hospitalisation to teams from Holy Family Hospital and St. Stephen's Hospital, as well as to medical facilities of our members nearby."
Several patients, he added, go to them with psychiatric disorders caused by witnessing extreme violence. Specialists work with these people on long-term care. Almost everyone in the camp is in shock and emotional trauma.
"We are in need of everything, but what we need most is sanitary napkins and women's undergarments. There are now enough clothes donated, but no clean underwear, which is necessary to prevent infection," Qamar said. The Delhi government sent 500 sanitary napkins to the camp on Tuesday evening.
Gurudwaras have also been at the forefront of the rescue-and-relief effort since the beginning of the riots on February 23. On Tuesday, volunteers of the Shiromani Akali Dal-Delhi (a breakaway group from the Akalis of Punjab) distributed food packets throughout the riot-affected northeast of the capital.
"We were sad to see deserted homes, burnt-out vehicles on the streets and burnt souls…. The real task will start once they leave the camps. They will need medical help, money, construction material and chlorine tablets, among other things, to restart their lives. Many homes that are still standing have been weakened by fires," Dal volunteer Prabhjit Sarna told this paper.
The government has convinced its staff to reopen 35 mohalla clinics, 23 dispensaries and 709 anganwadi centres. These had been closed as staff were too scared to come, and now they would become relief centres.
The government is also tying up with the NGO Goonj to deliver supplies as several donors of food supplies say they ended up in areas that don't need aid.
"Deputy chief minister Manish Sisodia has ordered that once forms are submitted, claims must be settled in 48 hours. We want to finish this process by the weekend…. The rehabilitation process may take a year. Several people, especially children, will need concrete long-term intervention for the trauma they have faced," Kaushik said.