Trip after trip, narration after narration
Trafficked and tormented, the long wait for FIR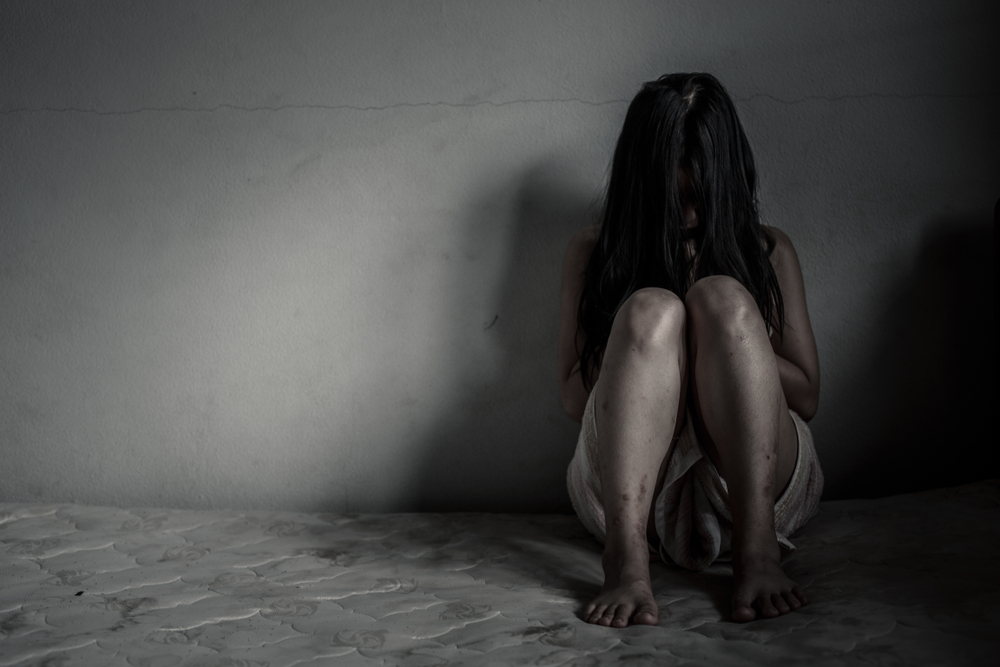 ---
|
Calcutta
|
Published 29.06.20, 03:45 AM
---
Sabita (name changed), a resident of North 24-Parganas, has made at least five trips to her local police station to file an FIR against a person who allegedly trafficked her to a brothel in Pune when she was a teenager 10 years ago.
Between February 19 and March 17 this year, soon after which the lockdown kicked in, Sabita, now 23, went to the police station three times.
Sabita is still waiting for the FIR to be lodged because her complaint "is being investigated" by the police. Without an FIR, Sabita cannot apply for the compensation trafficking victims are entitled to.
Two officers of Swarupnagar police station at Basirhat, North 24-Parganas, confirmed on Thursday that her petition was yet to be accepted. "It is being investigated," said an officer.
A trafficked person often finds it difficult to lodge an FIR; she can be considered not "victim enough" or may be asked to prove that she did not run away herself.
Now with the pandemic raging, officials have even less time for such a person. This is how survivors of trafficking lose the will to fight a battle.
Many are reluctant to speak up, fearing it would antagonise local police. Sabita and an NGO secretary shared their helplessness with this newspaper but did not blame the police. They merely wanted the procedures to move forward.
The delay is taking a toll each time Sabita visits the police station to enquire about the status of her complaint.
"I have been to the police station five or six times myself," Sabita told The Telegraph. "One more thing: every time I go to the police station, I have to say what had happened to me. This is one thing I don't want to do, especially in public."
Sabita said she had been made to tell her story several times to each of the three officers she had met at the police station.
She is not sure why this happens. Maybe, she feels, they really want to verify her account — whether the details match every time. Or, maybe, the officers forget her story, Sabita said.
She breaks down every time she has to tell her story. "In any case, why do they need to do it? It is all written there in my petition. That is why I'm filing a petition."
Since compensation is involved, the police may have decided they should take their time verifying whether the basic complaint is authentic. Not that a police station has to convert all complaints into FIRs.
But the three grounds — jurisdiction, nature of the purported crime and scope of the legal capacity of the police — that police stations usually cite for refusals do not apply to Sabita's complaint.
An IPS officer not connected with the case said an FIR must be lodged if anyone approaches the police with a complaint of a cognisable offence (which allows arrest without a warrant and covers kidnapping as well as rape, offences that are usually committed in trafficking cases).
Sabita was 13 when she was trafficked to Pune. She had lost her father and, as the elder child, she had felt the responsibility to look after her mother and sister. She was studying in Class VII.
First, she worked in a thread factory in Dumdum, which shut down. Then a woman she knew promised her work. Sabita met the woman and, through her, she was trafficked to Pune.
At the brothel, Sabita suffered brutalities that have left her scarred forever. "They broke my teeth to make me agree to service customers. Then they took me to the dentist themselves and I got a silver capping. They had everything in place," she said.
This is the bit she can talk about; the rest she cannot. "I was 13," Sabita just says.
The brothel had about 15 other girls, most of them from Bengal. They were given very little food, that too only dal and rice, and what they earned was taken away. "I began to keep for myself a part of what the customer paid," Sabita said.
After six years, when she had saved Rs 20,000, she ran away with another girl. The way Sabita figured out the date offers a peek into the slavery-era darkness that swallows a trafficked person.
"That day mangsho had been cooked. We would have meat only on the 15th of a month," Sabita said.
"She returned on October 23, 2016," says Mahidul Islam, secretary, Gokulpur Seba Sadan, an NGO that is a member of the consortium Partners for Anti-Trafficking, which works in North 24-Parganas.
After she was trafficked, Sabita's mother had lodged a missing person report on July 28, 2010 --- No. 1369/10 --- at the same police station in Basirhat.
After her return, Sabita did not talk about her experience to anyone, even to her mother, out of a sense of shame. But coming in contact with Islam, she gradually opened up and decided to lodge an FIR. She has a clear memory of the woman who took her to the traffickers, she said.
"We visited the police station to lodge the FIR on February 19, then March 8 and then March 17 this year," said Islam, who was with Sabita on these three days.
"The first day, we were asked to furnish the detailed address of the trafficker's village home nearby and her husband's name. We went back with the details the second day. Then we were told that our petition was lost. So we submitted it again during the next visit," Islam added.
They also visited the police station seven to eight times to ask about the status of the petition. Several times, Sabita accompanied Islam.
"We have made seven or eight trips by now. We are told that the accusations are being investigated," said Islam, echoing the police officer who spoke to this newspaper.
If the FIR is not lodged, the process for Sabita applying for her compensation as a trafficked person cannot be started either, Islam said. Sabita, even with help from the NGO, can barely make ends meet. The lockdown and the aftermath of Amphan are pushing her towards despair.