A mellifluous tribute to the martyrs of Galwan
A new song released by the Indian Army salutes the Indian soldiers who lost their lives during the face-off with China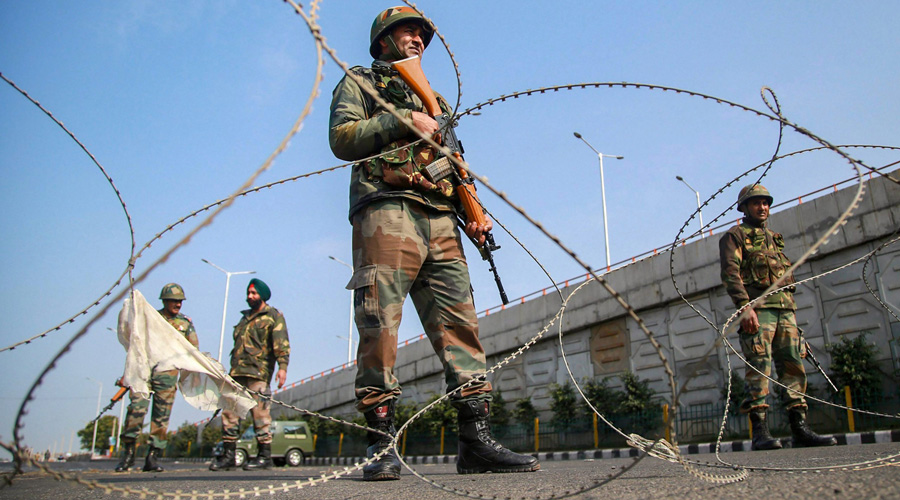 A total of 20 Indian soldiers were killed during the Galwan clash, while 43 casualties were reported on the Chinese side.
File picture
---
Published 17.06.21, 06:10 PM
|
---
To mark the first anniversary of India's clash with Chinese forces in the Galwan Valley, the Indian Army has unveiled a song called "Galwan ke Veer" as a tribute to the soldiers who lost their lives during the clashes last year. 
A total of 20 Indian soldiers were killed during the Galwan clash, while 43 casualties were reported on the Chinese side.
Featuring a portrayal of Indian troops toiling away on the challenging terrains of Galwan, the song manages to capture the resilience, the valour, and the sacrifice involved in defending the nation. 
Padma Shri recipient Hariharan, who lent his voice to the song, said it "has been the happiest moment for me to sing this song for the Army, for the bravehearts of Galwan. The song has been arranged beautifully and it was my privilege to have sung it in honour of desh bhakti."
#गलवानकेवीर #GalwanKeVeer

" मुझे तोड़ लेना वनमाली!
उस पथ पर देना तुम फेंक,
मातृभूमि पर शीश चढ़ाने
जिस पथ जावें वीर अनेक "#IndianArmy#StrongAndCapable pic.twitter.com/EUvxvBNH5W

— ADG PI - INDIAN ARMY (@adgpi) June 15, 2021
The visuals serve as a poignant accompaniment to Hariharan's voice, depicting how the Army undergoes rigorous preparations to be ready for combat in extremely hazardous conditions. Valiant soldiers are shown undertaking meticulous measures to remain one step ahead of the enemy, be it through the use of military arsenal or conflict strategy. 
Reflecting on the visual qualities of the song, Girish Malik, in charge of video direction and compilation for "Galwan ke Veer", observed, "We wanted to show what it really takes for the soldiers to defend our borders, what they really go through. The idea was to project India's strength to the world, to display the bravery of our armed forces. The Army cooperated in every way possible, presenting multiple perspectives and angles from the Galwan clash." The music, which moves from lilting to sombre to uplifting, has been composed by Bickram Ghosh, who explained his thought process behind the composition: "Whenever we think of the country and think of our matribhumi, it has nothing to do with politics. It has to do with our mitti and the sensations it brings. I always believe that patriotic songs need to have a strong melody. They should start slowly before rising to a crescendo, and that is precisely what I tried to do here. Hari ji was extremely forthcoming in singing it and, as usual, Girish has been fantastic with the visuals. When I saw the entire song coming together, it gave me goosebumps."
A whole year later, tensions on the border between India and China are yet to be resolved completely, with forces from both countries deeply entrenched along the Line of Actual Control (LAC).