4-year bachelor courses back on table
Currently, a student has to earn a 3-year bachelor's degree and a 2-year master's before she can enrol in a PhD course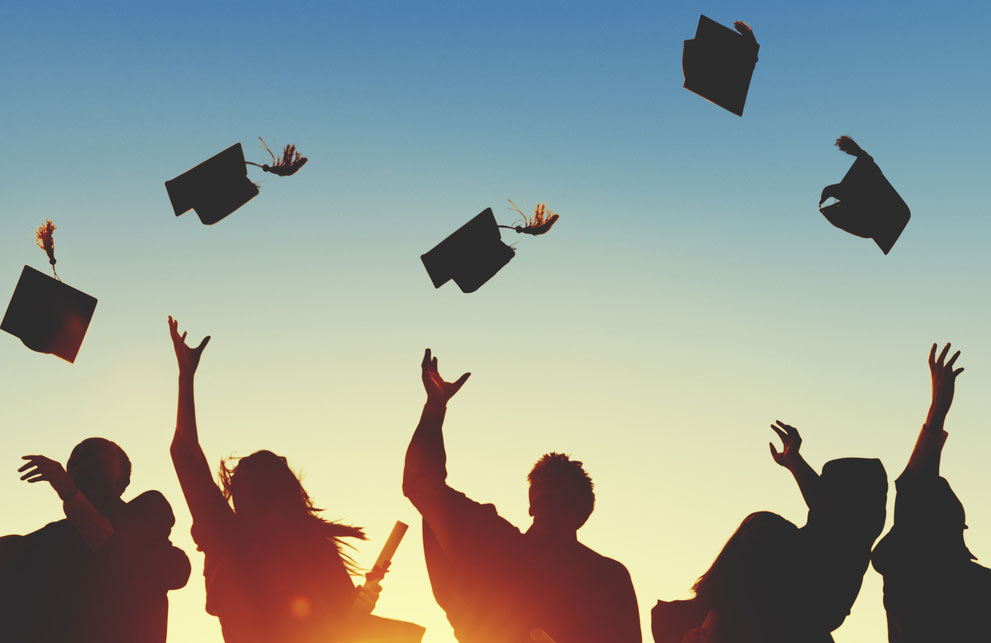 Also, a student who graduates through a four-year programme will be free to enrol in a master's course instead of a PhD.
(Shutterstock)
---
Published 04.08.19, 08:14 PM
|
---
The University Grants Commission is considering proposals for four-year undergraduate courses in all streams, with their graduates allowed to join PhD programmes directly, and the award of PhD degrees without requiring the scholar to publish an academic paper.
An expert committee headed by P. Balaram, former director of the Indian Institute of Sciences, Bangalore, recently came up with these recommendations to improve the quality of research, commission vice-chairperson Bhushan Patwardhan told The Telegraph.
Under the 2016 regulations of the commission, the higher education regulator, every PhD student must publish at least one research paper in a refereed journal. "This requirement is under review," Patwardhan said.
But even if the requirement is waived, the examiner of a PhD scholar's thesis would be free to look at any paper the student may have published and decide if it adds value to her efforts, he added.
To make the examiners accountable, the universities will have to mention the examiner's name on the thesis, which is not done now.
Balaram told this newspaper that four-year undergraduate courses were the norm in advanced countries, and the opportunity to directly join PhD courses would allow would-be researchers to save a year.
Currently, a student has to earn a three-year bachelor's degree and a two-year master's before she can enrol in a PhD course.
"Direct admission to PhD programmes is already possible after earning BTech or Bachelor of Engineering degrees (which are four-year courses)," Balaram said.
He added: "The fourth year of the undergraduate course should focus on research. However, institutions will be free to run the conventional three-year courses if they want."
Also, a student who graduates through a four-year programme will be free to enrol in a master's course instead of a PhD.
Currently, the undergraduate courses in humanities, social sciences and general science streams are of three years. Delhi University had launched four-year undergraduate courses in 2013 but the NDA government scrapped these in 2014 and the students already admitted had to switch back to three-year courses.
Balaram said the suggestion to waive the requirement for PhD scholars to publish papers owed to the rise of predatory journals that published substandard papers for a fee. Also, "the process of getting papers accepted by the most prestigious journals can take a great deal of time".
He said the university's process of approving a scholar's thesis ought to be a good enough quality check — something that will be improved by mentioning the examiner's name on the thesis.
"The quality of research must be maintained by the (university) departments and institutions and not legislated by the UGC (which had imposed the requirement for publication)," Balaram said.
Prashant Kumar, a PhD student at JNU, said: "Because of the requirement of publication, the number of predatory journals has increased in recent years. The proposal to waive it is welcome."
Balaram's committee has highlighted how the admissions to PhD programmes had doubled from 77,798 in 2010-11 to 161,412 in 2017-18, mainly because a doctorate had been made a requirement for appointment as professor. This proliferation has led to a fall in the quality of research, it said.
Among the reasons for the poor quality of research, the committee has cited the lack of good guides, poor campus infrastructure and funding, the focus on teaching rather than research at Indian universities, and the lack of inter-, multi- and trans-disciplinary institutions.
The committee has recommended that universities enhance their curricula, introduce classroom discussions aimed at arousing intellectual curiosity, and encourage mid-career teachers to take sabbaticals for research.