35 tourists robbed on train in Bihar
The stolen items included cash, jewellery and cellphones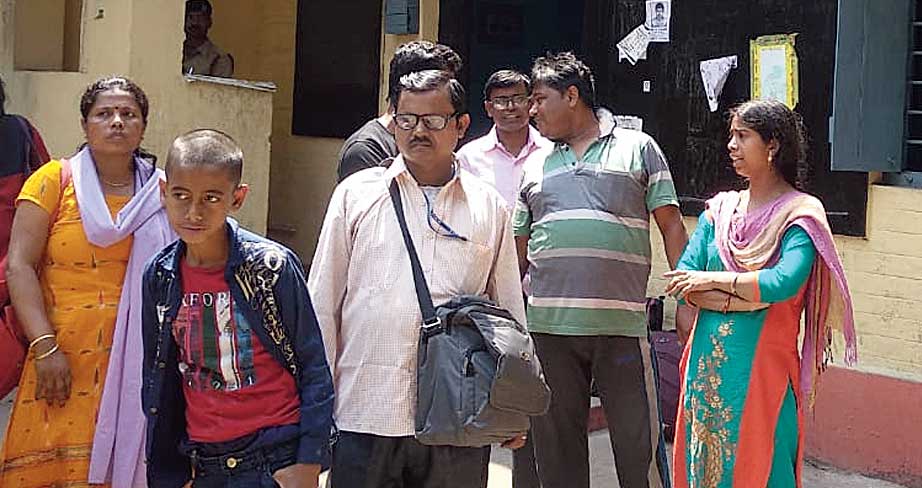 ---
|
Burdwan
|
Published 17.03.19, 07:01 PM
---
Around 35 tourists from here were robbed on Raxaul-Howrah Express on their way back from Nepal soon after the train crossed Lakhisarai station in Bihar early on Sunday.
Sources said a group of five to six armed dacoits had been on board the S1 compartment and were sitting near two door posing as passengers.
"I was sleeping when suddenly a person woke me up and asked me to hand over whatever valuables I had. When I refused, he held a dagger to my head," said Uttam Hazra, an astrologer from Burdwan town.
Hazra was part of a tourist group from Burdwan town which had left for Nepal on March 11. The tourists, including 16 women, boarded the Raxaul-Howrah Express at the originating station on Saturday to return home.
Soma Sarkar, a homemaker, said the robbers had taken away a bag containing Rs 70,000 and three mobile phones by pointing a dagger at her. The robbery continued for over 10 minutes but the passengers alleged that no personnel of the Railway Protection Force or the Government Railway Police was found.
The stolen items included cash, jewellery and cellphones. The passengers couldn't make an estimate of the total loss.
"The robbers jumped off when the train's speed dropped and disappeared in the darkness," said Hazra.
He said he had called the railway security helpline number 182 but there was no response.
"Some of us then pulled the chain to stop the train. Although the train had stopped, no railway officials or RPF personnel came to us. The train started rolling again after a while," said Hazra.
A travelling ticket examiner entered the compartment near Jhajha around 6am. When the passengers informed him about the robbery, he allegedly said it was the passengers' responsibility to keep their belongings safe.
When the train reached the Burdwan station around 10.30am, the aggrieved passengers agitated and lodged a complaint with the Burdwan GRP. Railway police in Burdwan said they would forward the complaint to Lakhisarai GRP in Bihar where the crime took place.According to RPF sources in Asansol, the rule is to deploy one officer and four or five constables depending on the force's strength in the East Central Railway division on long distance trains at night.