240-year-old pollution imprint on Himalayas
Effect of industrial revolution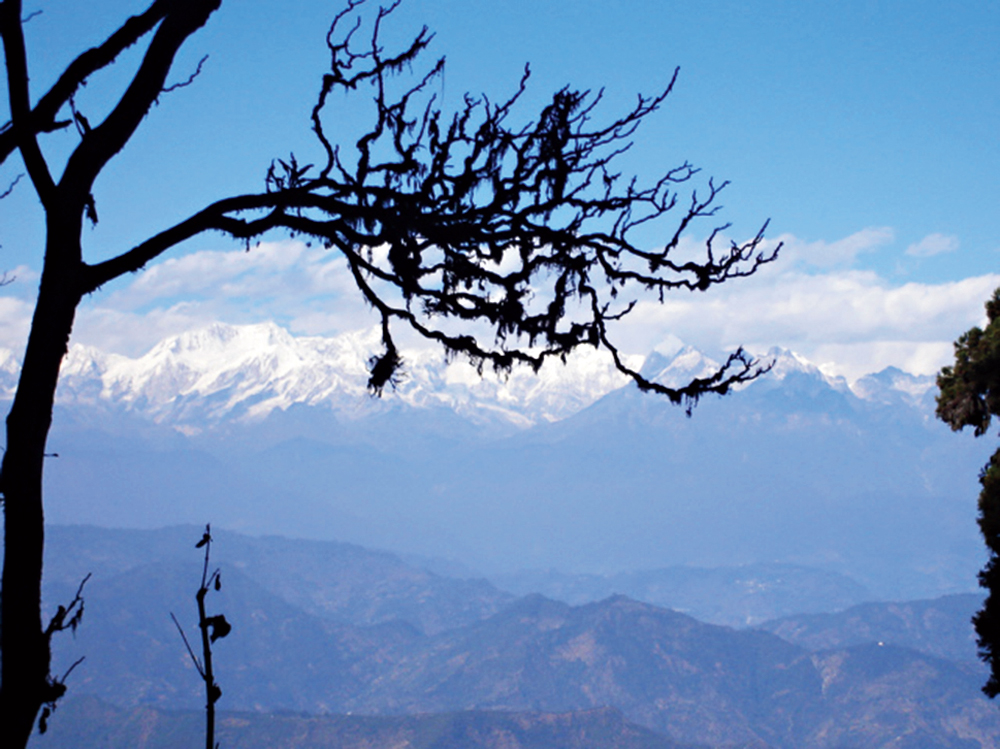 A view of the Himalayan mountain range
(File photo)
---
New Delhi
|
Published 11.02.20, 10:33 PM
|
---
Chemical signatures of the birth of the Industrial Revolution in Europe 240 years ago remain imprinted high on top of the Himalayas and make up evidence for early atmospheric contamination, scientists said on Monday.
Researchers in the US have detected higher-than-natural levels of several metals including cadmium, chromium, nickel and zinc in ice core samples from the Dasuopu glacier in the central Himalayas starting 1780, the start of the Industrial Revolution in the UK.
Their study by a team of scientists at the Ohio State University suggests that the byproducts of burning coal in Europe in the late 18th century were carried by winds and deposited on the Dasuopu glacier, around 7,200 metres (23,600 feet) above sea level.
The scientists believe some of the metals, mainly zinc, also came from large-scale forest fires through the 1800s and 1900s to clear trees and create space for farmland. The study's findings were published on Monday in the Proceedings of the National Academy of Sciences.
"What happened at the time is that in addition to the Industrial Revolution, the human population exploded and expanded," Paolo Gabrielli, a research scientist at OSU and the study's lead author, said in a media release. "There was a need for agricultural fields and the way they got new fields was to burn forests."
Gabrieli and his colleagues collected ice cores — cylindrical samples of ice that can serve as peepholes into climate records for several centuries — to analyse the deposits in the ice from 1499 to 1992.
Their analysis has suggested that the metal contamination in the ice cores was heaviest between 1810 to 1880, which they suspect was because the winters were wetter than normal in Dasuopu in these decades. The wetter winters would mean more ice and snow — and thus more of the contamination — would fall on the mountains.
"The levels of the metals we would were higher than natural levels but not high enough to be acutely toxic or poisonous," Gabrielli said. But, he pointed out that this contamination reached the Himalayas long before mountain climbers had reached their peaks.
The Dasuopu glacier is a part of the 26,335ft-high Shishapangma that was first climbed in 1964.
"Dasuopu and most likely the central Himalayas as a whole were probably affected by the fallout of fly ash transported by winter westerlies and deposited with the winter snow," the researchers wrote in their study.