1984 anti-Sikh riots: A timeline, a different time
What Sajjan Kumar's conviction means for the survivors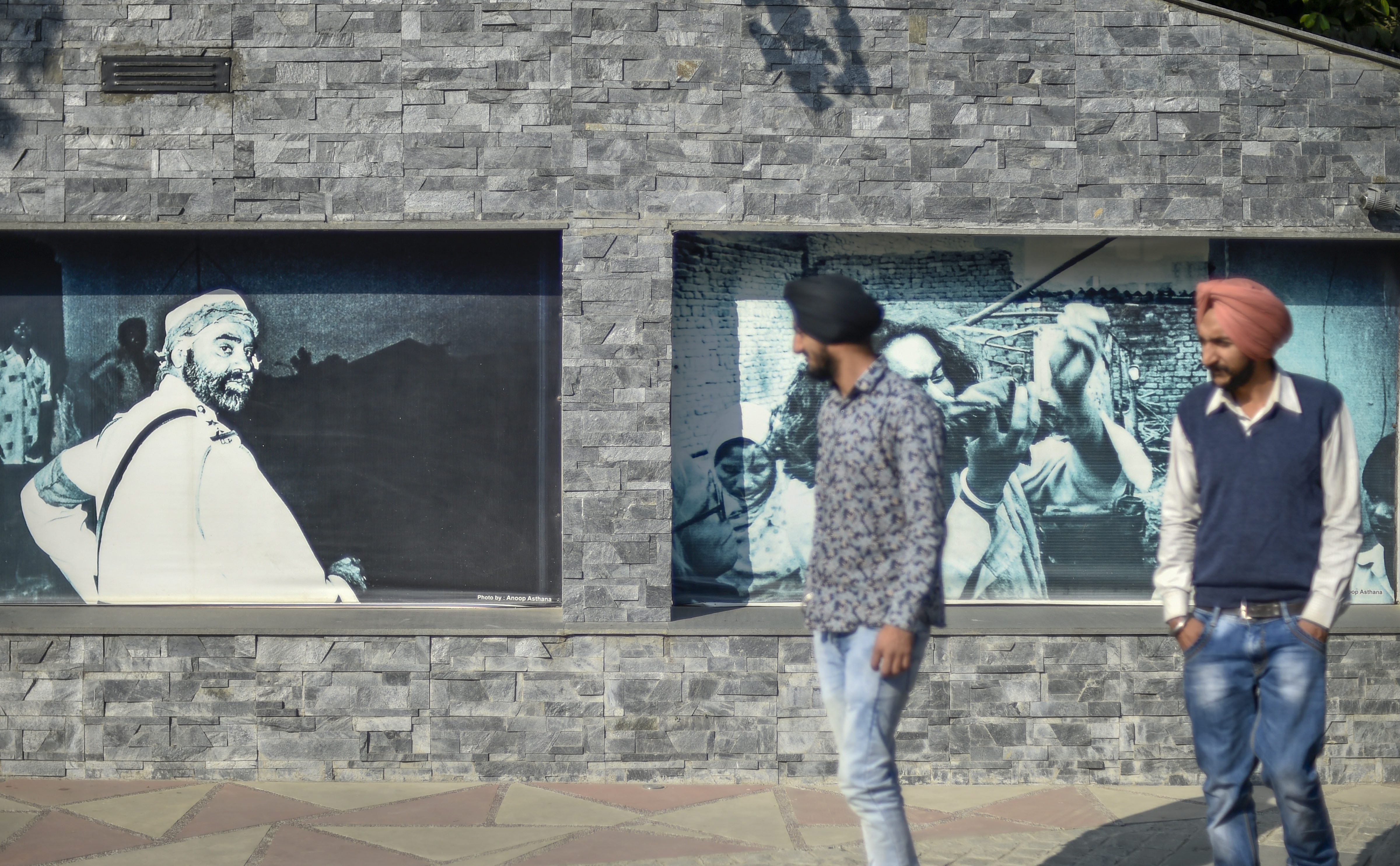 Members of the Sikh community in front of the Wall of Truth on December 18, a day after Sajjan Kumar was convicted. The wall was erected in the memory of 1984 anti-Sikh riot victims at Gurdwara Rakabganj in New Delhi.
PTI
---
New Delhi
|
Published 18.12.18, 01:37 PM
|
---
Indian voters who will turn 18 before the 2019 Lok Sabha elections were not born in 1984. Those who were born that year are 34 years old now and with little or no memory of October 31-November 5, 1984, when Sikhs were targeted, battered and burnt in Delhi and several other parts of India. 
Thirty-four years is the time some of the survivors of the anti-Sikh riots waited to see the first influential political leader accused of leading blood-thirsty mobs get convicted.
In its judgment, the Delhi High Court bench of Justices S. Muralidhar and Vinod Goel wrote: "As these appeals themselves demonstrate, decades pass by before they can be made answerable. This calls for strengthening the legal system. Neither 'crimes against humanity' nor 'genocide' is part of our domestic law of crime. This loophole needs to be addressed urgently."

The bench noted the pattern in the mass killing of minorities 'in Gujarat in 2002, in Kandhamal, Odisha, in 2008, in Muzaffarnagar in UP in 2013, to name a few. Common to these mass crimes were the targeting of minorities and the attacks spearheaded by the dominant political actors being facilitated by the law enforcement agencies. The criminals responsible for the mass crimes have enjoyed political patronage and managed to evade prosecution and punishment." 

Except for the Muzaffarnagar violence in 2013, voters who are 20 or younger have no memory, or only a vague recollection, of the periods of rioting that the judgment mentioned. 
The only young voters who may remember these moments could be witnesses like Nirpreet Kaur of Delhi. She was 16 in 1984 when she saw her father being burnt by a mob, and whose statement helped the court sentence Sajjan Kumar for life.
Kumar quit primary membership of the Congress on Tuesday.