Delhi stir by IIT, NIT degree-holders
Govt engineering college contract teachers fear job loss
They protested in Delhi alleging they had got caught in a 'tussle' between the Centre and state govts after taking up their jobs 3 years ago on the strength of an assurance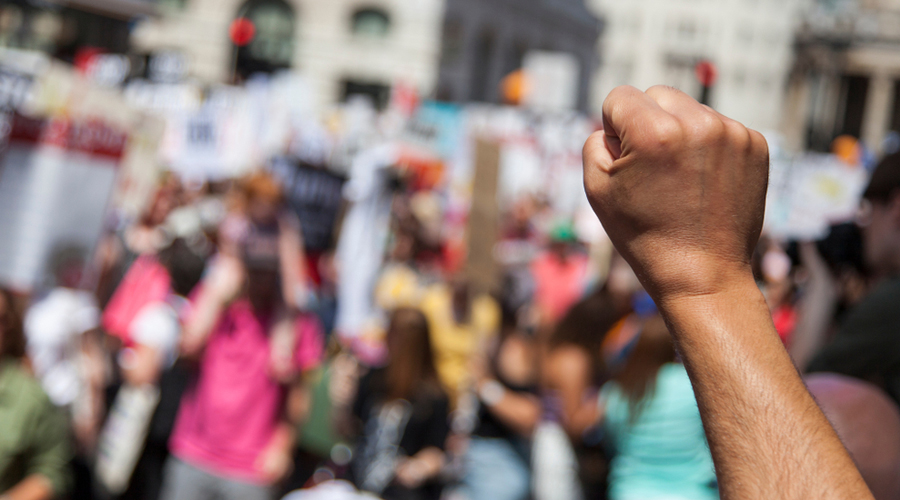 They were recruited under the World Bank-assisted TEQIP III scheme to state-run colleges in 12 states and Union Territories where the quality of engineering education was poor
File picture
---
New Delhi
|
Published 15.09.21, 02:44 AM
|
---
Over 100 contract teachers from government engineering colleges in several states, all equipped with IIT and NIT degrees, hit the streets in Delhi on Tuesday to protest an imminent job loss for themselves and about 1,300 colleagues.
They alleged they had got caught in a "tussle" between the Centre and state governments after taking up their jobs three years ago on the strength of an assurance that a veteran academic on Tuesday described as "misleading".
"We are facing ouster from our jobs on September 30. We'll agitate at Mandi House every day until the government promises to retain us in our jobs," said Amarjeet Jhajhariya, assistant professor at the MLV Textile College in Bhilwara, Rajasthan.
Jhajhariya is one of nearly 1,400 contractual engineering teachers whom the Centre recruited in January 2018.
Jhajhariya was recruited under the World Bank-assisted TEQIP III scheme to state-run colleges in 12 states and Union Territories where the quality of engineering education was poor.
These were Madhya Pradesh, Uttar Pradesh, Uttarakhand, Chhattisgarh, Assam, Tripura, Bihar, Jharkhand, Odisha, Jammu and Kashmir, Rajasthan and the Andaman and Nicobar Islands.
One of the requirements was that the candidates must have earned at least one of their degrees — BTech, MTech or PhD — from either an IIT or an NIT. All the selected candidates, some of whom had given up corporate jobs, were MTech or PhD holders and were appointed assistant professors.
The Union education ministry (then human resource development ministry) paid their salary under the Technical Education Quality Improvement Programme (TEQIP) III.
Under a memorandum of understanding signed between the Centre and the states, the Union education ministry was to pay the salaries for two years and nine months till the TEQIP III project ended in September 2020.
After that, the states would retain the "well-performing faculty hired using the project funds", the MoU said rather vaguely. Eventually, the Centre gave two six-month extensions to these teachers, the second of which expires at the end of this month.
Neither the states nor the Centre are now keen to retain them even as contract teachers, let alone regularise them, the agitating teachers said.
Shivam Dubey, a teacher from Ujjain Engineering College, Madhya Pradesh, said he had signed up because he was confident about figuring among the "well-performing faculty" who would be retained.
"I was a structural designer at a private company. Before I completed my probation period, I joined the government college because I felt I would serve the country better by teaching there," Dubey, who did his MTech in structural engineering from IIT Kanpur in 2017, said.
"Now I'm on the verge of losing my job. Is this the reward for quitting a corporate job? I would never have taken up the post had there been no provision for retention."
Former NIT Rourkela director Sunil Sarangi, a member of the committee in Odisha that reviews the implementation of TEQIP III in the state, said the provision for retention in the MoU was "misleading" and that the Centre and state governments should have avoided it.
"Regular government posts cannot be filled without open competition. The provision for retaining well-performing faculty members after the project period was misleading," he said.
"This provision trapped many candidates. A government is not supposed to use such misleading language in an MoU."
Sarangi said that state governments had sanctioned posts at their engineering colleges; there was no reason for them to engage teachers on contract.
Jhajhariya and his peers are paid around Rs 75,000 a month but get no paid leave or the benefits of provident fund, pension or medical insurance. They said a few states had offered them positions as guest faculty with remunerations of Rs 25,000 to Rs 30,000 a month.
Jhajhariya said that ironically, the desire for "job security" had prompted him to quit his teacher's post with a private university in Jaipur and join the government job.
"Now I'm in the most insecure of situations. My wife is a homemaker and my son is enrolled in a school there. Where will I go now?" he said.
Jhajhariya said his college now had two teachers for 240 BTech students of information technology. If he leaves, the students would suffer because one teacher cannot possibly conduct all the classes and handle other academic work, he said.
"The states are saying we have been recruited by the Centre, so the Centre should address our concerns. The Centre is saying the TEQIP project is over. We are caught in the tussle," said Anshul Awasti, a teacher from a Madhya Pradesh college.
He said the teachers had written to the Prime Minister's Office and the Union education minister. They met the new minister, Dharmendra Pradhan, on Teachers' Day this month.
"There's no assurance from any quarter; so we have started an agitation," he said.
An email sent to the Union education ministry asking whether it planned any relief for the agitating teachers evoked no response.