Women account for 34% losses, says CMIE
Techies and teachers take white-collar hit
32.6% of the 18.1 million jobs in the country were lost in four months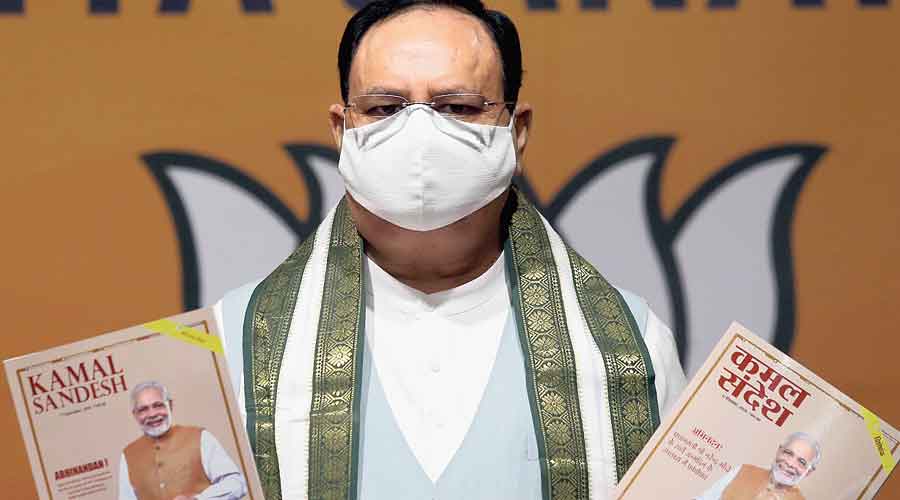 ---
New Delhi
|
Published 19.09.20, 01:38 AM
|
---
India witnessed the erosion of nearly a third of its white-collar jobs between May and August, with professionals like software engineers, teachers, accountants and analysts taking the biggest hit, a survey by a data agency has shown.
The Centre for Monitoring Indian Economy has found that 5.9 million (32.6 per cent) of the 18.1 million white-collar jobs in the country were lost in these four months.
According to the agency, which surveys 1.74 lakh households across urban and rural India every month, this loss has offset the gains the country had made since 2016 in job opportunities for white-collar workers.
The CMIE had earlier estimated a combined loss of 21 million salaried jobs from the organised and unorganised sectors between April and August. But the Centre has declared it does not allow survey data provided by "non-government agencies" to influence its policies.
The CMIE has been tracking changes in the white-collar job scene since January 2016, when it estimated there were 12.5 million such professionals in the country.
The number peaked at 18.8 million during May-August 2019, falling to 18.7 million in the next four months and further to 18.1 million during January-April this year, possibly because of the pandemic-induced lockdown. The sharpest fall came in May-August, with the survey pegging the figure at 12.2 million.
CMIE managing director Mahesh Vyas told The Telegraph that white-collar clerical jobs were less affected than professional jobs.
"We have sliced white-collar workers into two classes — white-collar professional workers and white-collar clerical employees. During May-August 2020, the former group took the biggest hit among all salaried employees. The latter group has not witnessed job losses in this period," Vyas said.
Professional workers are those who secured their jobs on the basis of their professional qualifications. White-collar clerical employees range from secretaries and office clerks to BPO and KPO workers and data-entry operators. Vyas suggested that most of them were possibly working from home.
Vyas said that women had taken a bigger hit than men, making up 11 per cent of all employees in 2019-20 and accounting for 34 per cent of job losses in the first five months of 2020-21.
"We don't see investments picking up anytime soon, so the prospects of job increases are bleak at the moment," Vyas said.
Labour economist and former JNU professor Santosh Mehrotra said the magnitude of the job losses had resulted from India imposing the strictest lockdown in the world for two months, abruptly stopping most economic activities.
This left the self-employed and the unorganised-sector workers like casual labourers largely jobless, thereby lowering their demand for consumption.
"When the demand for consumption declined, the formal sector started feeling the shock in terms of revenue loss. The formal sector began laying off staff or cutting salaries," Mehrotra said.
He warned that the worst was not over yet: the economy had reopened but activities remained constrained, amid a rise in Covid-19 infections.
With close to 1 lakh fresh cases a day, India has been contributing almost a third of the world's new infections while accounting for a sixth of its population.
"It will take a minimum of two years for the economy to bounce back to pre-Covid levels. During this period, it will be difficult to protect the entire 12.2 million white-collar jobs," Mehrotra said.