10 held for Gargi College assault
Police sources said that those arrested are between 18 and 25 years old and are students of colleges in the Delhi-NCR area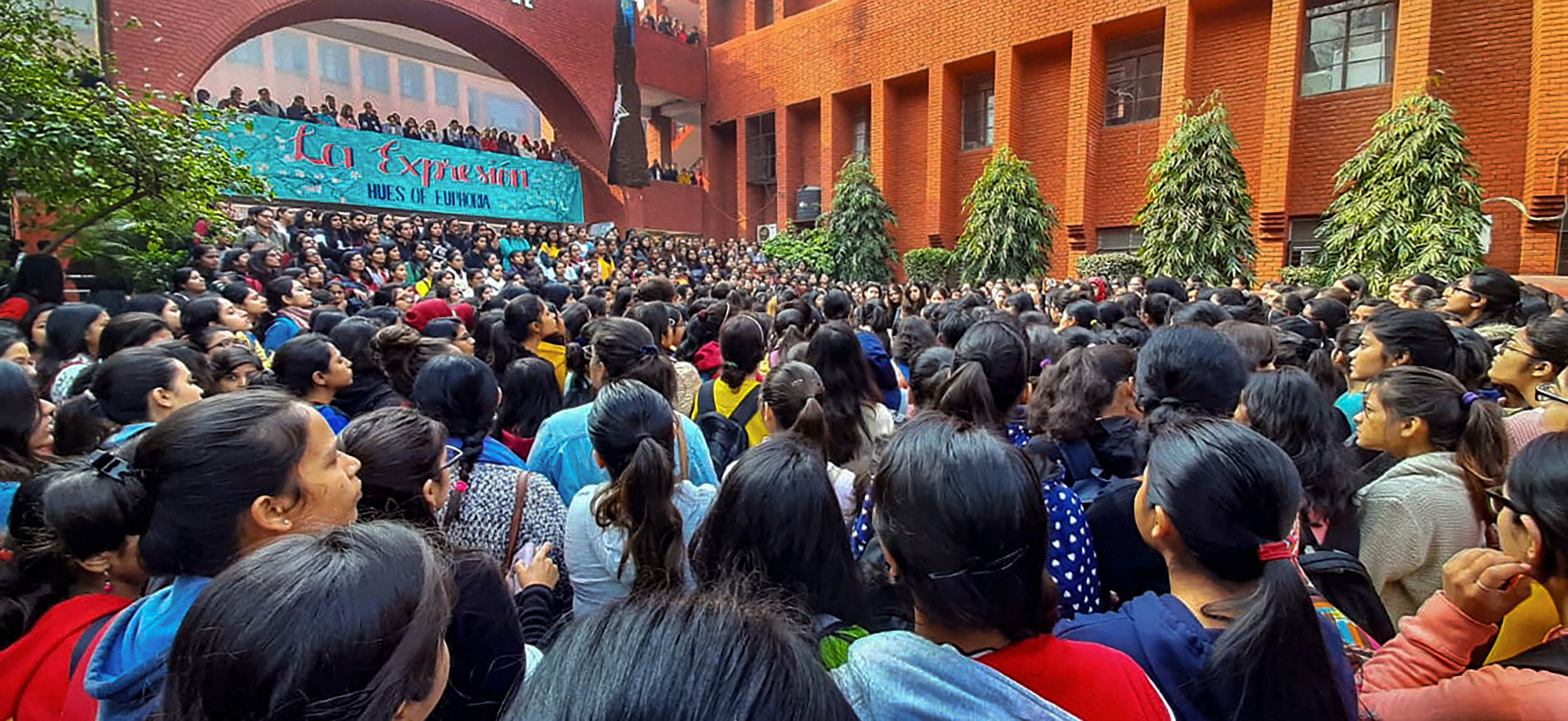 ---
---
Ten people were arrested on Wednesday over the alleged molestation of students on the campus of a women's college in Delhi last week, police said.
Over 100 students of Gargi College had held a protest outside the campus on Monday and alleged that Rapid Action Force and Delhi police personnel were deployed near the gate through which the men, whom they described as middle-aged, had entered on February 6 when a cultural fest was on. Students have also been boycotting classes.
Police sources said on Wednesday that those arrested are between 18 and 25 years old and are students of colleges in the Delhi-NCR area. They gathered outside the college when the fest was underway, vandalised a car and then broke in, a police officer said.
A case was registered on Monday at the Hauz Khas police station.
The incident had come to light after some students wrote about it on social media.