10 get double life term for honour killing in Kerala
Police found Kevin's body in a canal around 90km away in Kollam district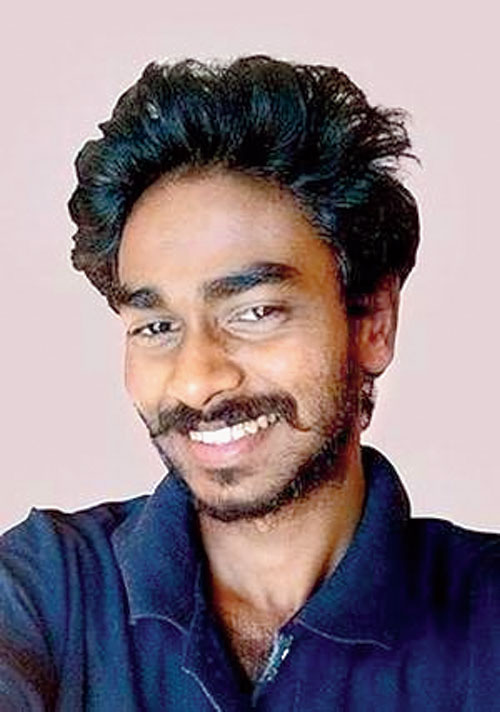 ---
---
A Kerala court on Tuesday sentenced ten men to double life terms in the state's first recorded case of honour killing that left a Dalit Christian man dead last year.
Kottayam principal sessions judge C. Jayachandran, who had on Thursday found all of them guilty of kidnapping and murdering Kevin P. Joseph, said the life terms would run concurrently, or together.
Kevin, 23, was abducted on May 26 last year, the day he had applied for civil marriage with Neenu Chacko, a Christian woman he was in love with for three years but who came from a family higher up on the social ladder.
Aneesh, a relative of Kevin, was also kidnapped along with him from his home in Mannanam in Kottayam, but was let off after a thrashing.
Police found Kevin's body a day later in a canal around 90km away in Kollam district.
Judge Jayachandran on Thursday also fined the 10 convicts Rs 40,000 each and directed that Aneesh be paid Rs 1 lakh from the amount collected.
The rest of the amount, the judge said, would be divided equally between Neenu and Kevin's father, Joseph Jacob.
The convicts — most of them in their twenties — would have to serve another year in jail if they failed to pay the amount.
The court had earlier found the 10 guilty under penal code sections including 364 A (kidnap and threatening to kill), 302 (murder), 210 b (criminal conspiracy) and 506 (criminal intimidation).
Among those who have been sentenced are Shanu Chacko, Neenu's elder brother and the prime accused, and several of her relatives and their friends.
The others convicted in the case are Niyas, Ishan Ismail, Riyas Ibrahimkutty, Manu Muralidharan, Shifin Sijad, N. Nishad, Tittu Jerome, Fasil Sherif and Shanu Shajahan.
The court had acquitted four of the 14 accused who had faced trial, including Neenu's father Chacko John.
"The two life terms (to be served concurrently) were for IPC 364 A (kidnap) and 302 (murder) since the court found it a rarest of rare case," public prosecutor C.S. Ajayan, who successfully argued the case, told reporters.
The prosecution had sought the death penalty.
Tuesday's pronouncement of sentence meant the trial and punishment in the southern state's first recorded case of honour killing had been wrapped up in just three months — three months ahead of the deadline Kerala High Court had set.
The sessions court had held marathon hearings from April 26, when it heard 113 witnesses, and examined 238 documents and 55 pieces of evidence.
Kevin's grieving father was not fully satisfied with the verdict. "I thought three or four of them would get the death sentence. But then, I was told the court considered their young age as a factor in giving two life terms. I will examine the possibility of going on appeal to get the maximum punishment," he said.
Joseph also said he would appeal against the acquittal of Neenu's father Chacko. "We all know that Chacko was the man behind the crime. So he needs to be jailed."
Kottayam superintendent of police Harishankar recalled how the department had probed the case without any eyewitness.
"The conviction was based on circumstantial and scientific evidence since there were no eyewitnesses. That gives us a lot of satisfaction about the way we completed the investigation," he told reporters.