Think before you feast
If you can distinguish between "want" and "need", you can maintain the practice of yoga and diet with these tips that will help you stay on the healthy path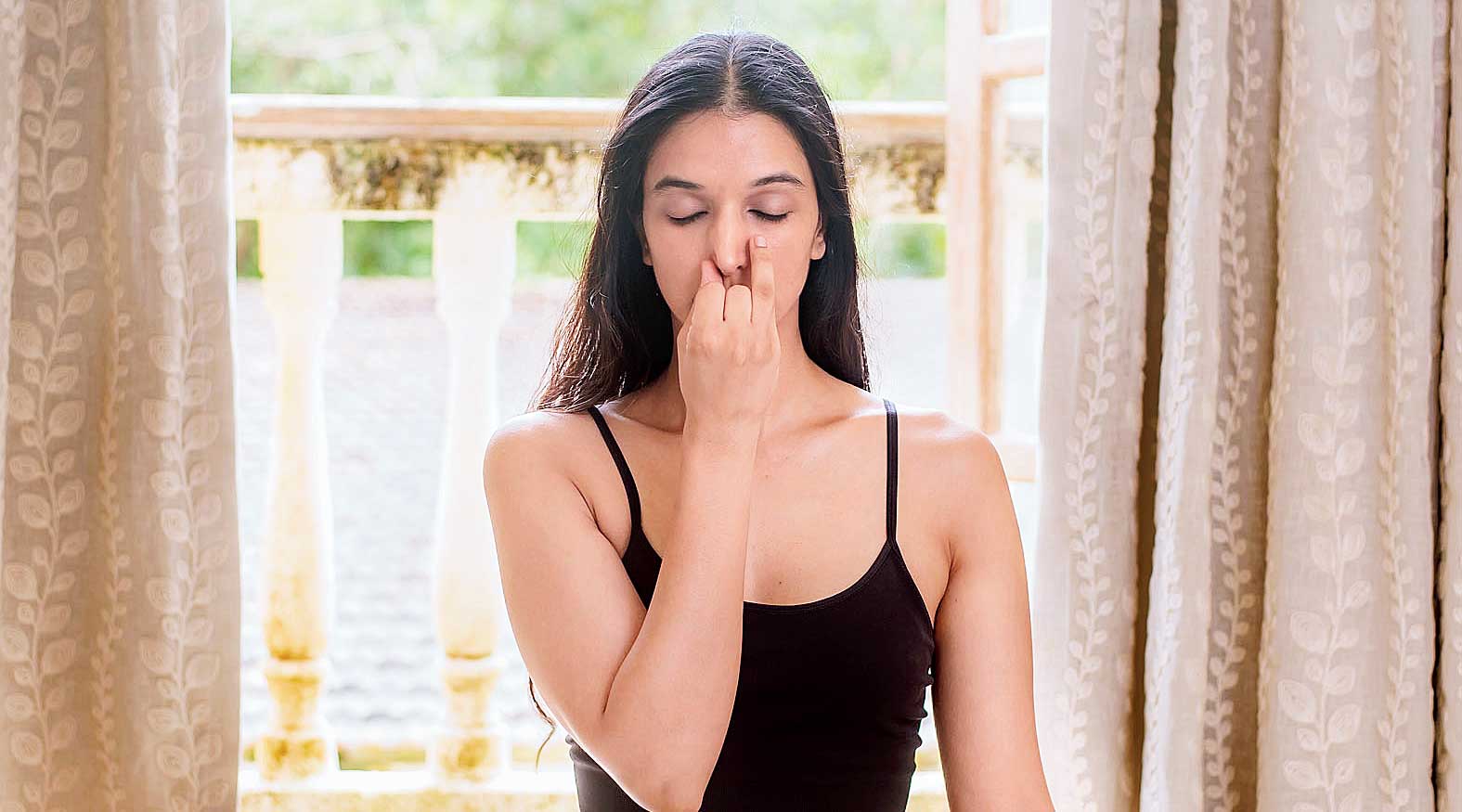 ---
Published 21.10.21, 12:36 AM
|
---
As the season for celebrations and parties advances, it can be tough to resist temptation and overindulgence. With flavours of ice creams or mithai floating in the air, how does one ignore the urge to give in?
Well, if you can distinguish between "want" and "need", you can maintain the practice of yoga and diet with these tips that will help you stay on the healthy path even when there is a lot of temptation.
⚫ Avoid commercial varieties of sweets. If necessary, eat sweets made from dates, plums, raisins, figs, jaggery and coconut.
⚫ Replace refined white sugar with jaggery or palm sugar, not only because it tastes better than white sugar, but also because it is healthier for your body.
⚫ Try to take your regular diet in small meals. Before going out for a party have a light dinner.
⚫ Start your day with Sukshma Vyayama, or a 10-minute warmup with yoga. You will feel more flexible and energised, and less likely to sprain an ankle or strain a muscle during all the festive times.
⚫ Do Vajrasana daily for 15 to 20 minutes after your meals. It is the most powerful asana to counter indigestion and bloating.
⚫ With higher levels of stress, adrenaline and endorphins, there are greater chances for indulging in drinking and smoking more during festive seasons. To avoid such habits, de-stress the body and calm the mind, practise the following yoga poses for 3 to 5 minutes each.
1. Bhujangasana (Cobra pose)
2. Dhanurasana (Bow pose)
3. Anulom Vilom (Alternate nostril breathing)
4. Bal asana (Child pose)
5. Kapalbhati (Skull shining practice)
If you are looking for healthier options without compromising on taste, try out these recipes:
⚫HEALTHY PEDA: Roast 1/4 cup ragi flour in 1/2 tsp ghee. After 2 minutes, transfer it to a bowl. Now roast 3/4 cup chana dal flour in 1 1/2 tsp ghee and pour it into the same bowl. Add 2 tsp honey and 1/4 tsp cardamom powder and mix very well. Divide the mixture into 12 portions. Press  them into your favourite shapes and enjoy.
⚫JAMUN MINT POPSICLE: Blend 500gms jamuns (seeded) in a mixer and add lime juice, sugar and mint leaves. Pour into the popsicle moulds, insert the sticks and keep them in the freezer for 3 hours. Demould and enjoy.
⚫GRANOLA BAR: Heat 4-5 tbsp butter, 1/3 cup packed brown sugar and 4 tbsp honey in a saucepan. Wait for the butter to melt and bring it to a boil. Pour this mixture over these dry ingredients mixed in a bowl: 2 cups dry oats, 1 1/2 tbsp ground cardamom, 1/2 cup raisins, 1/2 cup chopped walnuts (toasted)). The dry ingredients should be well coated. Pour the mix on aluminium foil and tightly wrap it into a bar. Set to chill. Once set, cut it into small pieces and eat up.
Sending out the season's greetings to all with a celebratory clink!
The columnist is a yoga teacher and writer.