Things to know before you get a tattoo
There is no anaesthesia, so the procedure causes varying degrees of pain; there may be some bleeding too.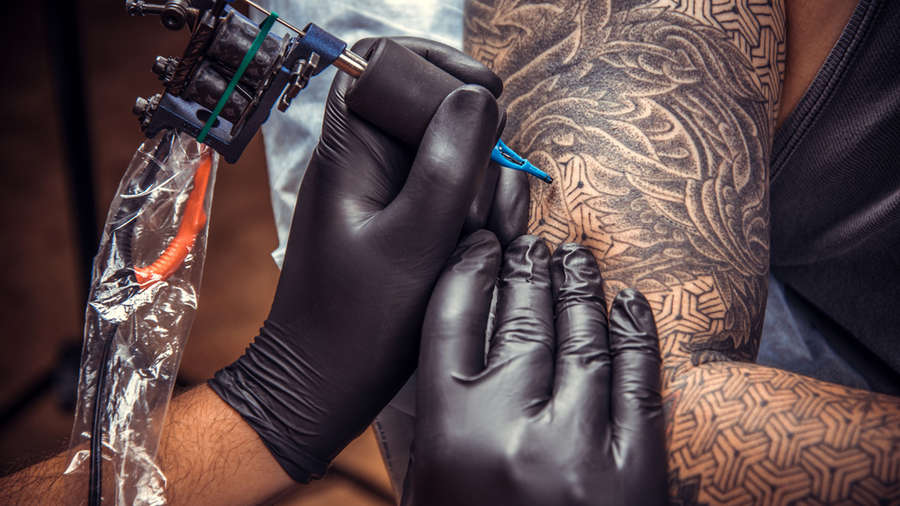 ---
Published 18.11.20, 08:30 AM
|
---
Tattoos are not something new; in ancient times, villagers tattooed their children using leaves and needles. The technology and the colours have changed. Instead of the traditional olive green, tattoos today come in
multiple hues. And it has become an art form with people using their bodies as a canvas.
To draw, the artist uses a hand-held device and injects coloured pigments into the deeper layers of the dermis or skin. There is no anaesthesia, so the procedure causes varying degrees of pain. There may be some bleeding too.
Go to a clean and certified establishment. Unless the needles are sterilised, you can develop infections. Potentially dangerous bacteria can be injected. If they are multi-drug resistant, expensive hospitalisation may be needed. Even worse, you may get Hepatitis B, especially if your immunisations are not up to date. Hepatitis C is another infection that can be fatal. HIV/AIDS can also be transmitted, especially if old infected blood was contaminating the needle.
Some of the pigments used contain traces of metal. Later on, if you need to have an MRI, there may be burning pain and swelling in the tattooed area. MRI images may also be faulty.
Allergic reactions can occur, especially to tattoos having red, green, yellow and blue colours. This can cause itching immediately or years later.
The pigments are carried via lymphatic system to the lymph nodes — as biopsies years later to evaluate other diseases have revealed.
The colour is inserted into the layer of the skin where sweat glands are present. This interferes with the function of the glands, reducing sweat secretion by up to 50 per cent. This is important if your tattoos cover large areas, you work in hot and humid conditions or are an athlete.
The procedure may cause a granulomatous inflammatory response with infection, fibrosis and necrosis requiring prolonged treatment with antibiotics and other medication. The tattoo may form a keloid — a firm, fibrous, discoloured, painful, itchy lump over the scar — which can make the skin less supple and affect movement. Treatment for keloids is prolonged and difficult. It can involve steroid injections into the scar, laser treatment or freezing.
Also, before you get that tattoo:
Make sure the artist wears gloves and sterilises the equipment or takes them from sealed packs;
Ensure counters, tabletops and your skin are cleaned with a proper sterilising solution.
Once the procedure is over, keep it dry and clean. Avoid exposure to the sun. Don't wear clothes that stick to the tattoo. Tattoos may take up to two weeks to heal.
A common problem with tattoos is regret. Minds, styles and loved ones may change. The permanent tattoo is a constant reminder of the past. Removing it is often not possible though the colour can be lightened. Lasers, surgery and abrasion of the skin are some techniques but are complicated, slow and expensive.
A safer option is a temporary tattoo with henna or vegetable dyes. 
The writer is a paediatrician with a family practice at Vellore and the author of Staying Healthy in Modern India.