The C-trap
India's breast cancer research could have been the answer to the prayers of thousands across developing countries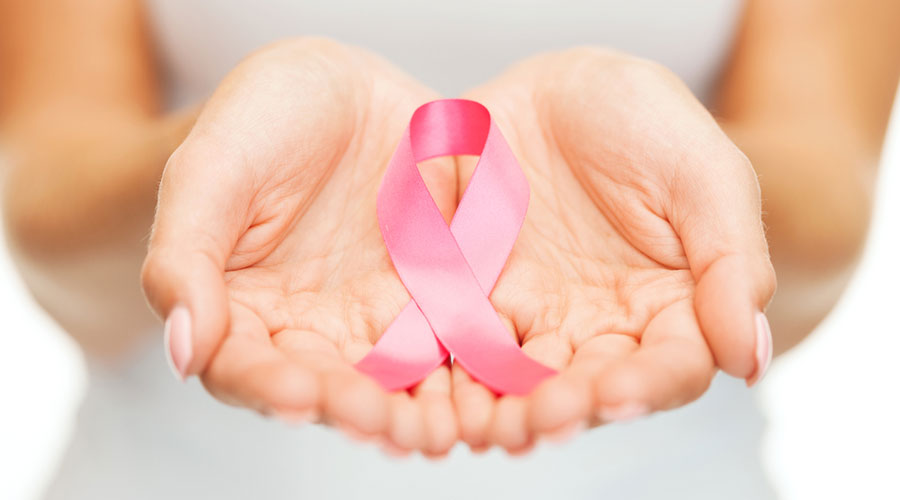 According to the World Cancer Report released by the World Health Organization this February, in 2018 India had 1.16 million new cancer cases. Of these, 5.87 lakh were women and most of them — 1,62,500 — were suffering from breast cancer.
Shutterstock
---
Published 23.09.20, 04:03 AM
|
---
In times such as these it seems sacrilegious to write about any disease that is not Covid-19. There is a general delusion that it is the only threat to life and living; besides, one does not want to offend an attention-obsessed virus. But if you think about it, all those other menacing ailments have not lost their bite either, and it would be foolish to pause indefinitely conversations around them and their cure just because Covid-19 got into the room.
According to the World Cancer Report released by the World Health Organization this February, in 2018 India had 1.16 million new cancer cases. Of these, 5.87 lakh were women and most of them — 1,62,500 — were suffering from breast cancer.
I am talking to Dr Diptendra Sarkar, a surgical oncologist and breast surgeon, about breast cancer in particular. I want to know if there are fewer cases in the "developed world" and he explains that the difference lies not in the numbers but in other things. He says, "Their problem is detection (of breast cancer) at the 1cm (tumour size) stage. Our problem is detection of cancer at 6cm."
Dr Sarkar continues, "If in the West they come across a 7cm tumour, it is a eureka moment. They will photograph it. For us a 7mm lesion is a rarity, but it is a common phenomenon in the West."
But before the close-up, a look at the broader picture. Statistics show that there are 7,00,000 breast cancer cases in developing countries and an equal number in the developed countries. Dr Sarkar proceeds to read these numbers into their context. He says, "First, the number from the developing countries is an under-reported figure. The actual number is way higher. Second, even if we go by the reported figure, know that 50 per cent of them will die. In the West, only 20 per cent will die. So, even in terms of death pattern we are in a crisis."
And what makes the death pattern this way? Socio-economic status of patients? Apparently not, according to Dr Sarkar. He quotes a recently published joint study by Calcutta's Institute of Post Graduate Medical Education and Research (IPGMER) and SSKM Hospital and city-based cancer support group, Disha For Cancer, to the effect. The study establishes that neither socio-economic status nor education comes in the way of early self-detection. "Anyone can feel a lump, anyone can report symptoms," says Dr Sarkar.
The problem comes after self-detection and that has to do with access to healthcare.
Dr Sarkar continues, "Depending on what she can afford, an urban woman will pick from a range of clinics. A village woman does not know where to go. The options available to her are quacks, non-scientific treatment providers and oftentimes doctors who are themselves not updated. And the average time of delay is six months. There is clear-cut evidence."
According to him, this is how most cases unravel. Lump grows bigger, quack gives up, recommends that the patient consult a city doctor. Sometimes the patient wants to defer consultation till sowing or harvest season is over. In effect, diagnosis is delayed.
And this is why India needs its own solution to breast cancer, says Dr Sarkar. He talks about good trials from Tata Memorial Centre, Mumbai; All India Institute of  Medical Sciences or AIIMS, New Delhi; IPGMER. So what is impeding Indian research on breast cancer from coming to the forefront at the global level? Numbers, he says. At a time when world over teamwork determines data pooling and good research, it seems in these parts squabbling over your-data and my-data continues. He also talks about stringent punishment for data manipulation in the West; that kind of rigorous maintenance of standard is missing here. All this translates into research that lacks credibility.
Says Dr Sarkar, "We could have taken breast cancer research to the next level. We could bring relief to patients across developing countries but we seem happy to be the trial coordinator of the West."
Milestones
The first documented evidence of breast cancer was found in an Egyptian papyrus dating back to 3000 BC. American dealer Edwin Smith found it in Luxor in 1862. The papyrus was deciphered in 1920
16th century French surgeon Ambroise Paré supported excision of superficial breast cancers. He attempted to treat advanced breast cancers through application of lead plates
American surgeon William Halsted established in the late 19th century radical mastectomy or removal of the breast as a standard of care. It remained so for the next 100 years
In the 1960s, another American, Bernard Fisher, established definitively that breast cancer could be better treated by lumpectomy, followed by a combination of radiation, chemotherapy, hormonal therapy and immunotherapy. That is how it remains today.