Signs of dehydration
In the earlier stages, it can make you feel tired and light-headed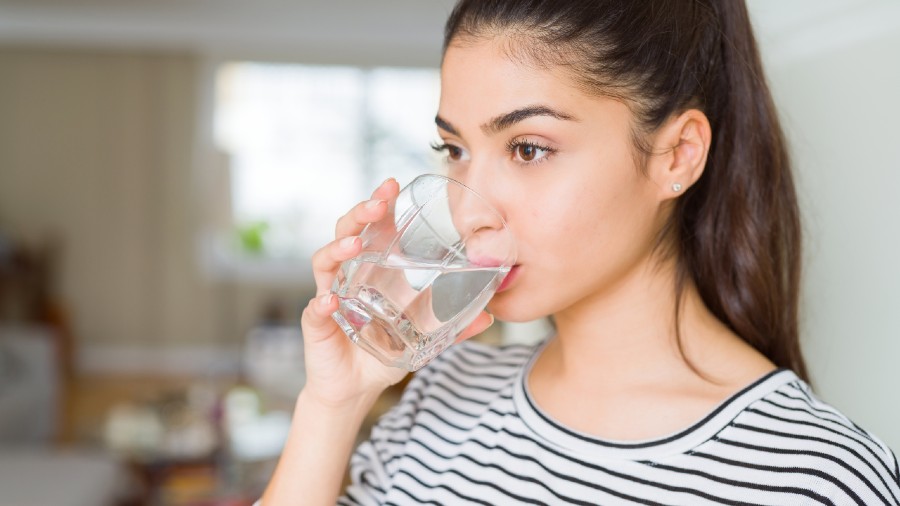 ---
---
It has become very hot, so I feel worried about dehydration. What symptoms should I look out for?
Dehydration can occur gradually from sweating as well as breathing. In the earlier stages, it can make you feel tired and light-headed. One of the earliest signs of dehydration is highly-coloured urine. So drink water before you feel thirsty and keep an eye on the colour of your urine.
Nugget knowledge
I am a prostate cancer survivor. I eat soya nuggets every day. Is that all right?
Soya is an excellent source of protein, omega-3 fatty acids, calcium and iron. They do contain phytoestrogens or dietary estrogens, which have an action opposite to that of testosterone. In your case, however, nuggets should be harmless.
Cholesterol level
I have been told I have "borderline" cholesterol. What should I do?
A borderline value — usual-ly in the range of 200-240 mg/dL — means that you do not require medication as yet. It may be possible for
you to bring it down by tweaking your diet and using olive oil to cook.
Avoid UTI
I develop recurrent urinary tract infections. How can I prevent this?
When, and if, you develop a urinary tract infection, complete the course of antibiotics that is prescribed by your doctor. Do not stop taking them just because you "feel better". Lean backwards while you pass urine. When you wash your genital area, make sure to do so from the front to back and not the other way around. Do not hold your urine, void as soon as you feel the urge.
Fit for coffee
I go for an hour-long walk in the morning. I recently found that around 45 minutes into the exercise, I feel very tired.
Recent studies have shown that drinking a cup of strong coffee and eating around five nuts before exercise increases the efficacy of the exercise and its fat-burning potential and prevents the fatigue you are talking about.
The writer is a paediatrician with a family practice at Vellore and the author of Staying Healthy in Modern India. If you have any questions on health issues please write to yourhealthgm@yahoo.co.in