Paan caution to diabetes patients
Consumption tied to waist size rise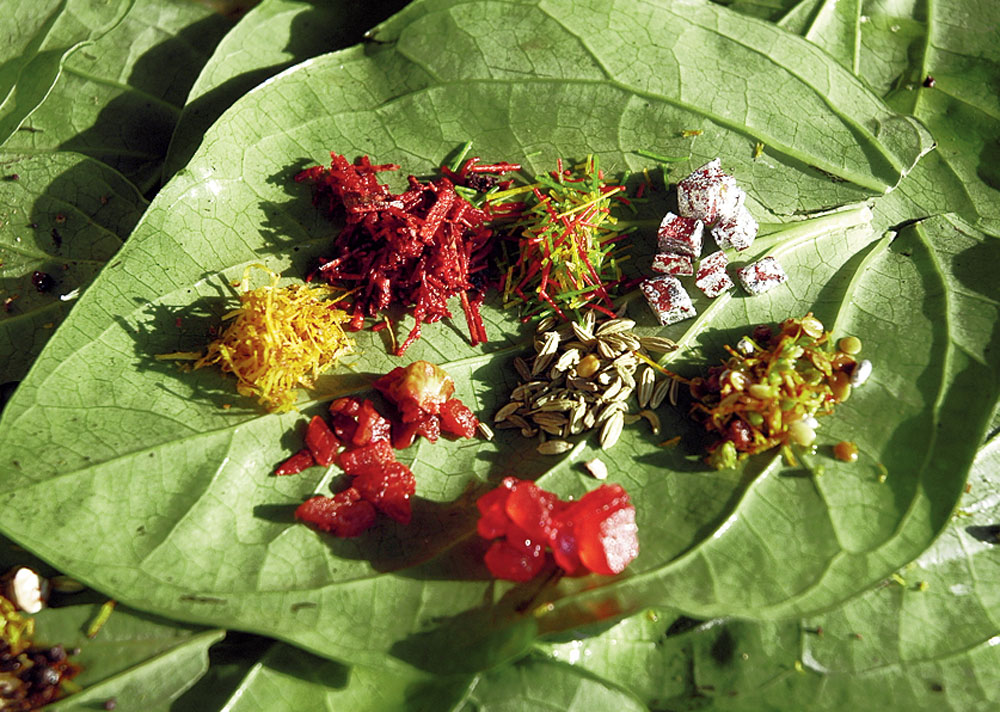 Betel quid is the fourth most popular psychoactive substance worldwide after caffeine, nicotine, and alcohol
Telegraph file picture
---
New Delhi
|
Published 27.11.18, 10:03 PM
|
---
A panel of physicians has recommended that persons with diabetes should be screened and advised against betel quid chewing, saying the habit long recognised as a risk factor for multiple cancers also has adverse effects on metabolic health.
The panel, in a "position paper on betel quid (paan) and diabetes" published in the Journal of the Association of Physicians of India, has also called for greater efforts to discourage people from using betel quid, citing risks of cancers and metabolic syndrome, among other illnesses.
Panel members said the recommendations are intended to influence doctors as well as members of the public and come amid the rise in the prevalence of diabetes in the country. A study released earlier this year had estimated that the number of people with diabetes in India had more than doubled from 26 million 1990 to 65 million in 2016.
"For diabetes control, there has been significant emphasis on diet and physical exercise — but betel quid chewing is also an important modifiable lifestyle factor," Sanjay Kalra, a diabetes specialist in Karnal, Haryana, and president-elect of the Endocrinology Society of India, and a panel member.
The 25-member panel has pointed out that betel quid is the fourth most popular psychoactive substance worldwide after caffeine, nicotine, and alcohol. Members said prevalence of betel quid chewing is believed particularly high across northern and eastern India.
The panel has cited studies from Taiwan that suggest that betel quid chewing raises the risk of the development of diabetes and an independent study in the UK that found that betel nut consumption was associated with increased waist size in men and women.
"We're particularly concerned about the co-occurrence of betel quid habit and diabetes in the young," Veerendra Singh, professor of internal medicine at the King George Medical University, Lucknow, and chairperson elect of the Uttar Pradesh Association of Physicians of India.
The panel has called on physicians to screen all persons with diabetes for betel quid use and dependence and refer persons found to be dependent on betel quid to qualified mental health specialists for further therapy.