Lots in a name
Would aloe vera be as enchanting if it was still called 'ghritakumari'?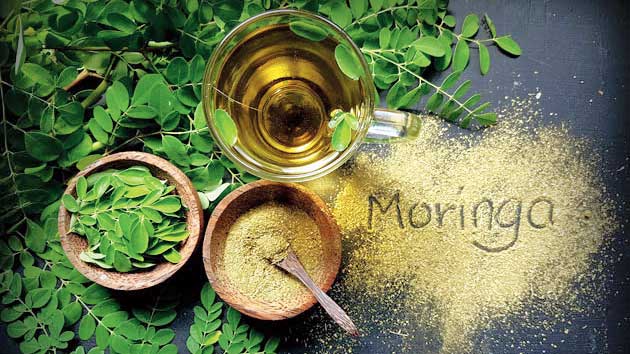 ---
---
What was aloe vera before it became aloe vera? Only ghritakumari, an ingredient that was used in ayurvedic oils, which were yet to become luxury brands packaged in seductive bottles.
A search online for aloe vera oil and ghritakumari oil reveals two different kinds of products, one high-end, more or less, the other one not. Guess which is which. Ghritakumari suggests a humble herb, but aloe vera is a delicate, fragrant, romantic thing that enhances our dressing table tops and envelops our senses, subtly. The aesthetics are totally different and so are the prices. One name is poor Indian, the other global (read western). Everything is in a name.
The story is repeated.
We once knew khus as only khus, but it is being called vetiver since. We used khus water before, but how about a vetiver facial mist? Now that's something else, no, even if the liquid is the same?
The difference is most dramatic between what we now respect as moringa and its previous avatar, shojne danta. The common shojne danta or drumsticks — many children grew up avoiding these lanky greens because of the insistence of their parents on their virtues, not to mention their less-than-satisfying taste — are the fruits of the same tree that is responsible for organic and cold-pressed and virgin moringa oil. The cost difference between drumsticks and the oil is truly immeasurable, because shojne danta is still plucked off the trees and had, free, even in the city, but the price of a small bottle of the cold-pressed virgin moringa oil can run into several hundreds of rupees, if not more. You can't make a mathematical comparison if one quantity is zero.
The story of dudh-holud or dudh-haldi morphing into the turmeric latte is well-known.
These products mark the true path of globalisation, which makes the same thing different in different parts of the world. In name, in price. Sometimes the same thing is made different and far more expensive in the very place of its origin. Though centuries younger, in this globalisation looks very much like its predecessor, colonisation. They must be related to each other.
Anyway, we are holding on to our bunch of kalmi shaak got fresh from the vegetable market for our dear lives, as we are afraid that any moment it will be rediscovered, reinvented and renamed, and given back to us at a price we cannot afford.