Is the future accessible? Twitter asks on World Disability Day 2019
Is the future accessible? Twitter asks on World Disability Day 2019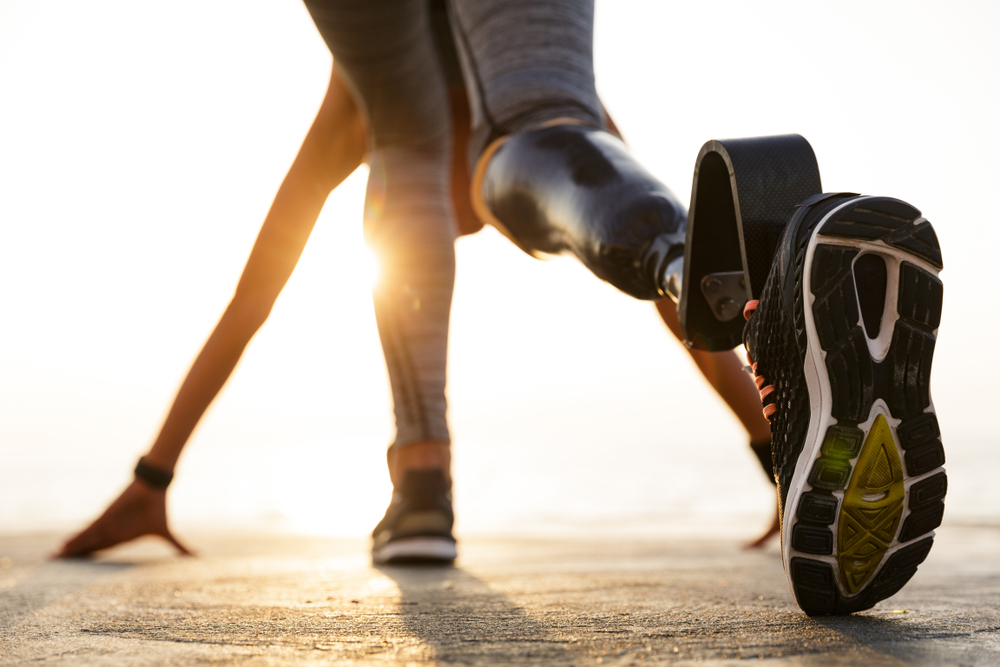 The 2011 census reveals that over 26 million Indians suffer from various forms of disability
Shutterstock
---
Published 02.12.19, 07:32 PM
---
On December 3, the world observes the International Day of Persons with Disabilities (IDPD) amid awareness marches, street plays and cultural programmes. But what happens next? 
A small step may not always be a giant leap, and meaningful interventions to empower the specially abled ought to go beyond building physical infrastructure, even though specialized toilets and wheelchair ramps are still rare in public spaces. 
Twitter takes up the issue to educate, and explore ways to make the future more accessible to all.

Today is the @UN​ #DisabilityDay. #DidYouKnow 80% of disabilities are not visible? pic.twitter.com/cBcum7nWwz

— EU Council (@EUCouncil) December 3, 2018
"It adds another layer of difficulty to me as a disabled person to just enjoy a drink like anybody else. That's the sad part. Most people don't realize how challenging it is to be out and about when you have a #disability." -@SFdirewolfhttps://t.co/bRCNGinH5O

— Leela Daou (@leeladaou) December 1, 2019
Every year, the United Nations provides a theme to comprehensively focus on how society can strive for and achieve inclusivity by removing physical, attitudinal and technological barriers for the differently abled. This year, the theme is 'promoting the participation of persons with disabilities and their leadership: taking action on the 2030 development agenda'.
3 December is the International Day of Persons with #Disabilities!

🕐 Time to promote their leadership
🕑 Time to support their participation
🕒 Time for an inclusive society by, for and with persons with disabilities

🔗 https://t.co/GTYBcZjO0b
💬 #IDPD #GlobalGoals #SDGs pic.twitter.com/vu8ubvwmfc

— UN DESA DISD (@UNDESASocial) November 29, 2019
The 2011 census reveals that more than 26 million Indians suffer from various forms of disability. And yet, early this year, the Prime Minister himself had used loaded expressions like "blind, deaf [and] lame" to humiliate his political adversaries. Narendra Modi's insensitivity brings to light yet another kind of obscurity -- what about the disorders which you cannot see? Motor-neuron disorders are easily discernible, but anxiety? Not so much. However, both mental retardation and mental illness are covered by the disability spectrum.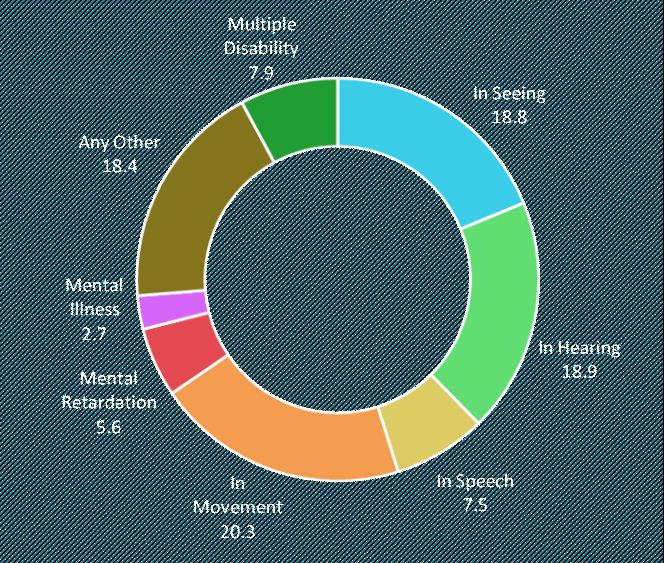 Calcutta's only inclusive school is Akshar, where children with additional needs learn along with mainstream children. However, Bengali-Hindi speaking students are at a disadvantage as there is no school in the city to cater to their needs.
Our Adolescent Mental Health Awareness Programme - You Are Not Alone, in association with Over A Cup Of Tea was delivered to students of Class 7 and 8 at Akshar School, Kolkata. pic.twitter.com/7eYXTldTHB

— TLLLFoundation (@TLLLFoundation) November 12, 2019
The World Bank is holding a youth summit from December 2-3, to mark the International Day for People with Disabilities.
The 2019 @WorldBank Youth Summit is LIVE Dec 2-3. Join us as we mark International Day for People w/ Disabilities #IDPD by exploring how to build inclusive cities that positively impact communities.

➡️ https://t.co/8PdMfxDFUv #WBGYouthSummit pic.twitter.com/isYY9Kwmne

— World Bank (@WorldBank) November 27, 2019
Mentally ill persons and women with disabilities are often the worst sufferers.
Disabled women disregarded under inhumane policies in #Iran#Disabled women in Iran face additional indifference when it comes to administrative promotion of their rights and well-being.https://t.co/6SO9gFa0Ji#disabilityday #WorldDisabilityDay

— NCRIWomen'sCommittee (@womenncri) December 3, 2018
Medical health practitioners and motivational speakers took to Twitter to send out their wishes. An event at the UK's Department for International Development discussed tactics to create inclusive workplaces.
Nourish the abilities you have and disregard your inabilities, that's the real transformation #idpd #IDPD2019 @IDPwD pic.twitter.com/l1EtBE9DZ2

— SiddeekAhmed (@SiddeekAhmed) December 2, 2019
In a first, Amnesty International will launch a report on how Yemen's war and humanitarian crisis impacts people with disabilities. UNICEF estimates that 1 in 10 children have a disability, and the number is higher during emergencies.
OUT NOW! New @amnesty report takes an in-depth look at how millions of people with disabilities are impacted in unique ways during #Yemen's war & dire humanitarian crisis.

Marks Intl Day of Persons with Disabilities, 3 Dec#DisabilityInclusion #IDPD2019https://t.co/8NG1Hwf1qt pic.twitter.com/oJSKRfWDp9

— Conor Fortune (@WritesRights) December 3, 2019
The Valuable 500, a global movement that puts disability on the business leadership agenda, is profiling companies that practice inclusivity.
A large number of disabled persons can work and excel in various fields, but employers tend to be wary of hiring them, fearing what they do not understand.
'Imagine someone not believing when you say "I can do this" – a common scenario when persons with disabilities seek employment. Often, when such people say, "We can work, look at our qualifications, evaluate our interview", the only response they get is "We cannot hire you because you are disabled." said Nidhi Goyal, disability and gender rights activist, and founder-director of Rising Flame.
Rising Flame is a Mumbai based non-profit, that won the National award for empowerment of persons with disabilities this year, in the category of 'Most Accessible Website'.
Safaa attended the #YESAlumni Inclusivity Workshop. She says, "No condition is permanent, whom you see disabled today might once have been able-bodied too. So let us all share the responsibility of being allies and advocates." #IDPD https://t.co/jmpTpV0V9y @ECAatState pic.twitter.com/2JtU8kbDLz

— Kennedy-Lugar YES (@yesprogramnews) December 1, 2019
It is thus our shared responsibility to ally with, and advocate for a world that makes room for the specially-abled, in stead of 'dissing their ability'.
Disability is more than a man sitting on a wheelchair, a woman who sports dark glasses and holds a special stick, a seemingly neurotic neighbour, or a child who cannot tell 'b' from 'd'.
Disability can mean the ability to be able and strong in the face of adversity. To be kind, compassionate and understanding human beings, which many 'non-disabled' persons are often barely capable of.
What should disability arts look like in 2020?: An Aussie's snapshot of the Unlimited Symposium.#IDPWD #disabilityartsinternational https://t.co/5tQh2OPO5d pic.twitter.com/QuPDLIg3b4

— British Council Arts (@BritishArts) December 2, 2019
It is time to define disability to help those who have been living without many of their basic rights being met, and redefine a world which can be accessible for all.