Does COVID Crisis Seem Scary? Drop Your Fear With These 3 Tips
Covid 19 insurance the need of the hour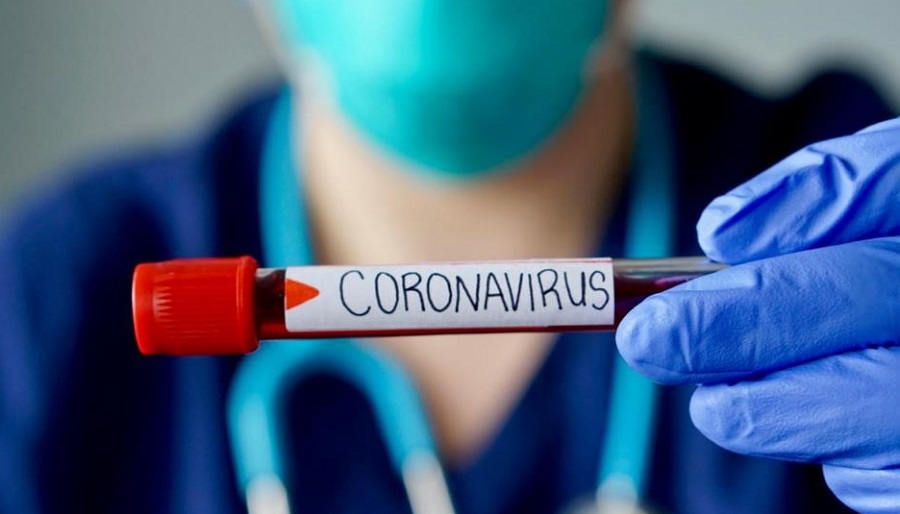 ---
Published 22.01.21, 04:44 PM
|
---
It may be an understatement to say that the year 2020 has felt surreal to most of us. As we move towards the end of it, we are still struggling to overcome the Coronavirus pandemic. From facing health challenges to making necessary lifestyle
changes, we may have done it all.
Although, you may not have considered the financial aspect of facing the COVID crisis. Considering the fact that we are still vulnerable to the virus, a Covid 19 insurance is the need of the hour. A health crisis like this requires exceptional measures to fight it efficiently.
Coronavirus has many severe consequences on your health, and it is understandably frightening. Often, healthcare expenses are the most troubling part of dealing with a disease. Going for Covid 19 insurance can put you in a better financial situation to deal with the disease if the need arises. However, if you feel anxious about the ongoing pandemic, remember these tips to put your mind at ease.
1. Follow Safety Norms
For the last several months, sanitizing your hands and wearing a mask has been on everyone's mind. By now, we are all aware of the importance of following safety norms to control the spread of Coronavirus. Nonetheless, it is good to remind
yourself from time to time to ensure your safety.
Since the pandemic has been affecting us for a while now, it is natural that people want to go back to their regular lives. It is crucial to take the necessary steps, especially now that we have managed to make progress in the fight against it.
By following the safety norms, you not only protect yourself but everyone around you. It is up to you to control the transmission to a great degree. If enough of us are diligently taking steps to contain the virus, it is sure to make a difference.
The Centers for Disease Control and Prevention (CDC) has continuously updated its guidelines on how to protect yourself and others. Since there have been several developments over the last few months, it may help check and see if you are on the right track.
2. Save More Than You Spend
We are all taught from our childhood that saving your money is a practice that helps in life. This holds particularly true when things are so uncertain around us. Covid 19 insurance can be the financial tool to deal with the challenge in a health crisis like this.
If you have a fixed income, it can be challenging to cater to different needs appropriately. The pandemic might have also disturbed your source of income. If you are unsure of the amount of your savings or want to preserve them for other life
goals, Covid insurance may be the right choice.
Besides, the alarming rate at which healthcare expenses are rising makes it exceptionally important to save money. You can strengthen your emergency fund to a great extent by investing in Covid 19 insurance at the right time.
3. Buy COVID Insurance
There is a general feeling of anxiety among people due to the Coronavirus pandemic. Reasonably so, because it has affected our lifestyle in several unexpected ways. Having a sound financial plan that includes Covid 19 insurance
can be exactly what you need in this situation.
Most insurance providers have realized the need for a Covid 19 insurance plan among policyholders. There are different options available in the market today to buy Covid insurance. You can compare the benefits of different types of insurance plans and see if they meet your requirements.
For instance, Covid 19 insurance rider offered by Max Life Insurance has a short waiting period so that you can enjoy coverage as soon as possible. Additionally, you can get coverage for a year by paying a one-time premium. You can evaluate if the plan works for you by assessing your needs thoroughly.
Make a Comprehensive Plan to Fight Coronavirus
Preparing to fight a deadly disease that has spread like wildfire worldwide takes a lot of effort. Apart from taking steps to be careful in your daily life, you have to think of the bigger picture. It is as financially draining to overcome the disease both
physically and emotionally.
Therefore, make sure that your finances are in order and you are prepared for any emergency. Covid 19 insurance is also available as a rider to a term plan, in case that is more preferable to you. Instead of purchasing a standalone plan, you can get dual benefits within one.
Furthermore, remember to choose a reliable insurer for purchasing Covid 19 insurance. In a time of urgent need, you do not want to be disappointed.