Be strong to overcome depression: Rana Lincoln Das
Rana speaks out that anxiety or depression is not a crime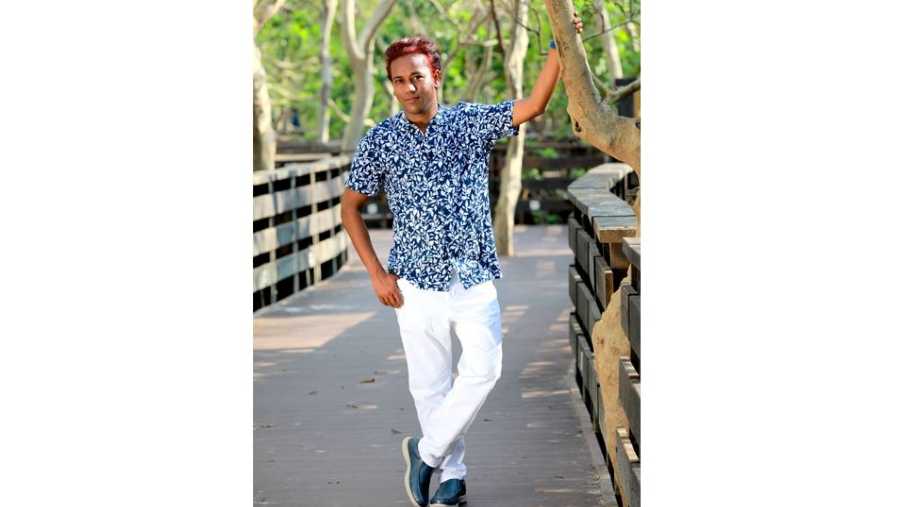 ---
Published 21.09.21, 01:30 AM
|
---
Rana Lincoln Das, an actor and second-generation entrepreneur after losing his maternal granddad, Dr. David Lincoln, had gone into depression. It was an unexpected and unfortunate incident to him and couldn't accept his grandfather's death because he was very close to him. But he admitted that if you're strong you may easily overcome depression and be happy in life.
Mr. Rana confessed that his granddad meant the whole world to him and naturally after his death on 3rd May 2021 he felt that his world had been shattered. Rana Das spent most of his life with his granddad and also joined his granddad's physiotherapy organization, where he became the Managing Director. There, he imparts NLP training to numerous corporate, celebrities and HNIs. However, after his grandfather's expiry, who was an idol to him, Mr. Rana went into depression and thought that it was a temporary situation but slowly drowned into drinking and smoking though never took drugs. According to Mr. Rana, there's nothing to be ashamed of or hide mental illness because it's like any other illness and one should take proper advice to come out from it. 
Being an actor cum second-generation entrepreneur, Mr. Rana Lincoln Das with his resolution and grit rose to the Managing Director position at his granddad's physiotherapy organization; but with his granddad's death, he seemed to stand in the middle of the ocean. He even attempted to commit suicide twice after the expiry of his grandfather, because of trauma, anxiety and depression. It was then he realized that he needed mental help and since he had NLP knowledge he understood what he was undergoing. Mr. Rana contacted Dr. Dhananjay, a reputed psychiatrist from Bengaluru who helped him a lot. Currently, he's undergoing TMS treatment and feels much better. And during the treatment, he realized there are ample reasons to live and enjoy life. 
After his granddad passed away, he faced new things in life that changed his relationship with his friends and close family members. He lost many projects and shoots as none wishes to work with a depressed person. Few people had completely stopped contacting him while he made few new friends. Here, Mr. Rana would like to thank two of his best friends, Mr. Amarendra Chitale and Miss Punita Chatwani who were beside him during his tough time. They took care of him and helped him a lot. None of his family members visited him and he alone did all his granddad's last rites all alone due to the COVID pandemic. No family members supported him, however, he has no complaints against them, and here he is really thankful to his dear friends who always stood beside him. He is slowly recovering and is coming back to normalcy. He says that his priority is to continue his granddad's legacy and then into the acting career. He now wishes to live for his father, mother, cousins, nieces, nephews, and all dear friends. 
Rana tells, "when you find someone is suffering from anxiety or depression, please support him/her and ask him or her to take doctor's advice and not from anyone. Stand beside him, because that's the time when he/she needs the maximum support from you." He says that suffering from depression is not a crime, and is just like other illnesses and not a thing to hide but rather one should be open about it to recover from it.