Anushka Sharma gets fitness tips from Calcutta coach Imran Sarfaraz
'Because she's into fitness and does yoga, she's aware of her body and how she's feeling'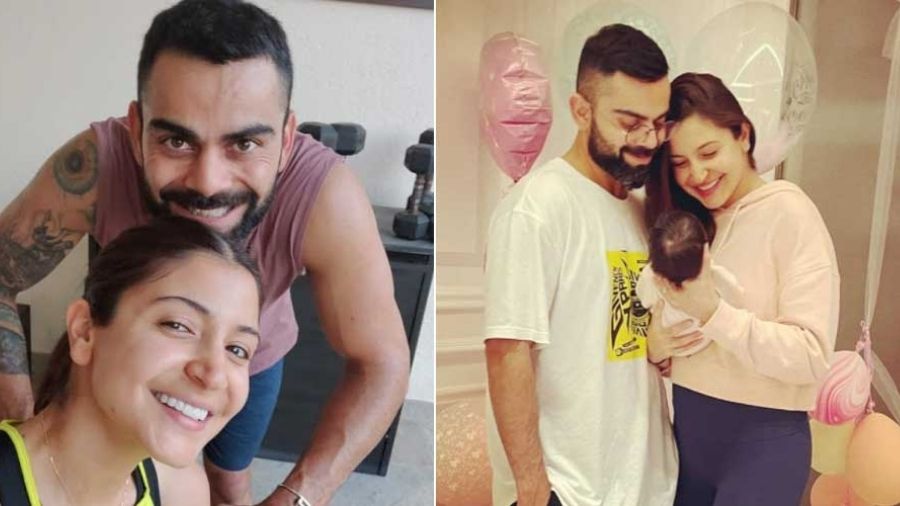 ---
Published 06.02.21, 07:09 PM
|
---
Actress Anushka Sharma and Virat Kohli became proud parents to daughter Vamika on January 11. The Telegraph Online speaks to Kolkata boy and strength and conditioning coach, Imran Sarfaraz, who has been training her even before she was mom-to-be.
What was Anushka's workout regime during pregnancy? 
During pregnancy, one is already low on energy, so the exercises depended on how Anushka was feeling during a particular training session. I would begin by talking to her to understand how she was feeling. 'Okay Anushka, you're feeling like a 4/10 today so let's not do too many movements' or, 'Okay, Anushka, if you're feeling sluggish, go for a swim or a walk.' Because she's into fitness and does yoga, she's aware of her body and how she's feeling, and that feedback really helped me to modulate the exercises. 
During pregnancy, the body also releases a hormone called relaxin, which relaxes the ligaments in the pelvic area. The ligaments hold the skeletal structure in place and keep the joints fixed. Now, those ligaments are getting relaxed. Plus, there's an additional growing weight. This changes the biomechanics of the body. It's important that one does a certain amount of physical movement, which strengthens the pelvic area, the core and keeps the posture intact. 
Our focus was completely based on these things. We did corrective exercises for postural work, some hip extensions and goblet squats to strengthen the glute area and Thera-Band pulls for the upper back.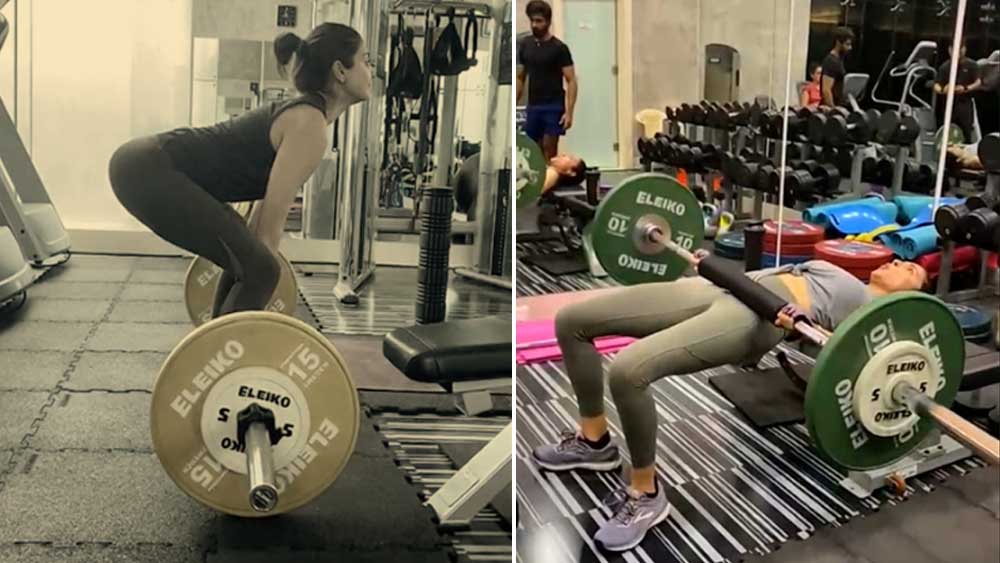 Tell us about your experience of training Anushka Sharma.
I was warned by everyone that celebrities are not very punctual. But Anushka is definitely an exception to this rule. She is particular about her work and her timings – if she calls you at a particular time, she will make sure she's there. She is very enthusiastic and eager to learn new things. She will keep you on your toes! She understands fitness. She knows it's important to train in a holistic manner where you are doing movements that are functional and which will help in your day-to-day activities rather than training in a way that makes one only look good cosmetically. Anushka understands the importance of staying healthy and it reflects in everything she does in her life.
When and how did your journey with fitness begin?
I grew up in Dalhousie, Kolkata, and did my schooling from The Assembly of God Church School, Park Street. In 2010, I joined a para gym because I wanted to put on weight after a bout of illness. I enjoyed working out and joined Endorphins gym. In 2015, I got myself certified as a strength and conditioning specialist from the National Strength and Conditioning Association of America. I went to Sydney and London to further study corrective holistic exercise, kinesiology. I worked for ITC Ltd, RCGC (Royal Calcutta Golf Club), and all the Endorphins branches. After a point, the work became monotonous and I wanted to explore other avenues. My first stint outside Kolkata was when I got the chance to train Bengaluru Bulls for the Pro Kabaddi League. We travelled across India for four months. I left my regular job of doing morning and evening sessions. Then I took a leap of faith and moved to Mumbai in 2019.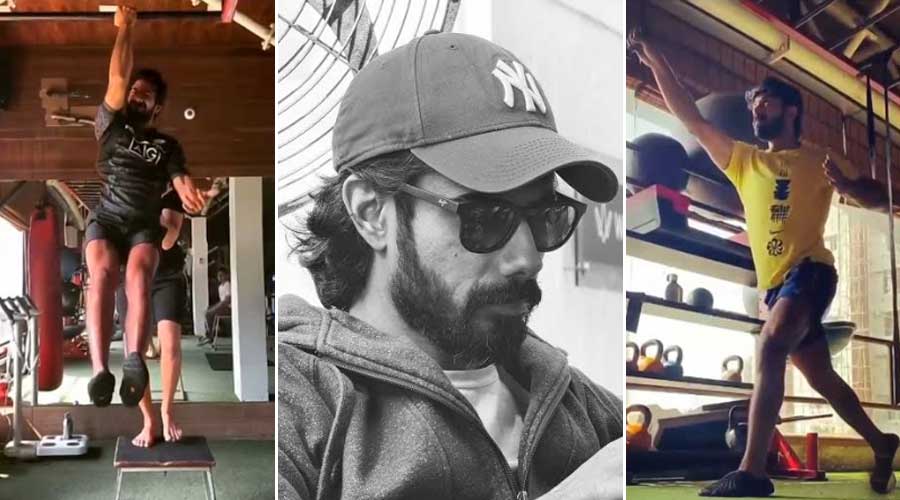 Who did you know in Mumbai?
When I moved to Mumbai, I had one client! It was a difficult time because in Kolkata I had 10 personal clients a day. I started freelancing with a gym in Bandra where I met Rahul Bhatt, who introduced me to Anushka Sharma. He is a big advocate of strength training like me and we got along well. He is like an older brother.
What are your long-term goals, personal and professional?
I'm on a one-way ticket to Kalarigram in Pondicherry to learn Kalaripayattu, an ancient form of martial art in India. My long-term goal is creating a space where people can come and learn to adopt a certain lifestyle; basic things like farming or learning primal movement patterns. It won't be a fitness or detox centre but a way of life that they can incorporate once they return to urban surroundings. I would rather be known for my work than the people I train – as a strength coach rather than celebrity trainer.
Your message for a fitter 2021?
That we become more aware about our health. Follow this principle - if 80 per cent of the time you're doing the right things for your body, 20 per cent of the time you can afford to indulge.