Will 'Cruel Summer' be the next hit series?
Watch three crazy years unfold in the first season of this television show on Amazon Prime Video and rethink how thrillers ought to be made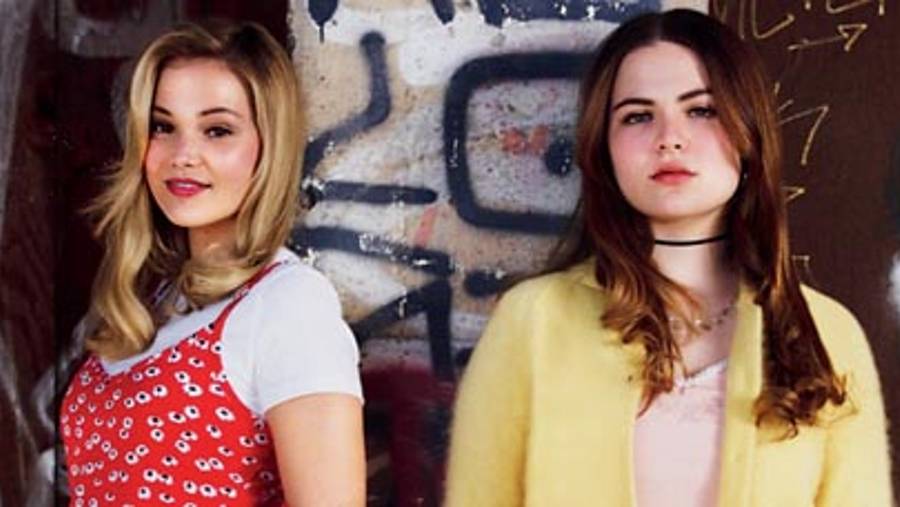 ---
Published 07.11.21, 11:40 PM
|
---
Cruel Summer is a television show that is bound to give birth to some eponymous emotions for all viewers with its cruel and necessary depiction of a concept not largely understood by the world — grooming. The 10-episode first season narrates the story of two teenagers, the popular girl Kate Wallis (Olivia Holt) and the quintessential nerd with braces Jeanette Turner (Chiara Aurelia).
Told through a gorgeously crafted narrative spanning over three summers of 1993, 1994 and 1995, Kate Wallis goes missing and is rescued a year later, found trapped in the basement of the assistant principal of the high school of the imaginary town of Skylin, Texas. It is that year Jeanette blossoms into her confident self and is found to be slowly occupying Kate's life, befriending her friends and dating her boyfriend Jamie. However, things take a turn after Kate's rescue when she accuses Jeanette of knowing her whereabouts but never getting help for her… on national television!
The 'she said-she said' story is beautifully told through three distinctly different cinematographic use of colour, making it discerningly simple for viewers to follow the plot line. Jeanette — the girl with distinctive braces in 1993, hankering for the popular girl's attention and desperately trying to be her friend. Kate — the mother-worshipping pretty girl who is captain of the debate team and definitely on the cheer squad. While the thrill ride is catapulted through magnificent storytelling and edge-of-the-seat dialogue writing, it is the show's willingness to draw attention to difficult topics that makes it stand out; nuanced acting is just an added bonus! And one such difficult topic is grooming.
'Grooming' is a concept where a significantly older adult tries to coerce an underage person into sexual activity under the pretext of consent. They use severe emotionally manipulative tactics like acting as the saviour and playing the rules of modern love, completely ignoring the disbalance of power dynamics in the relationship. In this case, the paedophile in question is the kidnapper Martin Harris, a role played impeccably by Blake Lee. His death-stares as he uses Kate's moment of vulnerability and the lack of a safe space to have a conversation with an adult who looks beyond her age, make for great scenes that keep one on the edge of the seat. Convincing a girl of 16 that it is her love and consent that has led them to this moment of captivity is a ploy often used by men who 'groom' youngsters into obedience. In episode nine of the show, 'A Secret of My Own', we get a microscopic look at the life that led Kate to Harris's doorsteps and the events that transpired after.
For the '90s kids watching this show, it is a sure-shot trip to nostalgia land as we watch characters toting Walkmans and traverse the dynamics of friendships without the advent of smartphones. Friendships play a role so important that the ending revelations of season one will definitely send a few shocks down the spine. There is domestic violence, cheating spouses and lies galore in this show that has caught the fancy of the world. The storytelling format is so unique, it is bound to keep you hooked to the edge of your seat.
Cruel Summer definitely makes it to our list of shows to not miss before the year ends. With a thrilling revelatory ending as the one at the end of season one, it's no surprise that the show has been renewed for a new season!