Why you need to watch the upcoming season of The Morning Show
The show simply adds to Jennifer Aniston's CV that also has great films like The Good Girl and Cake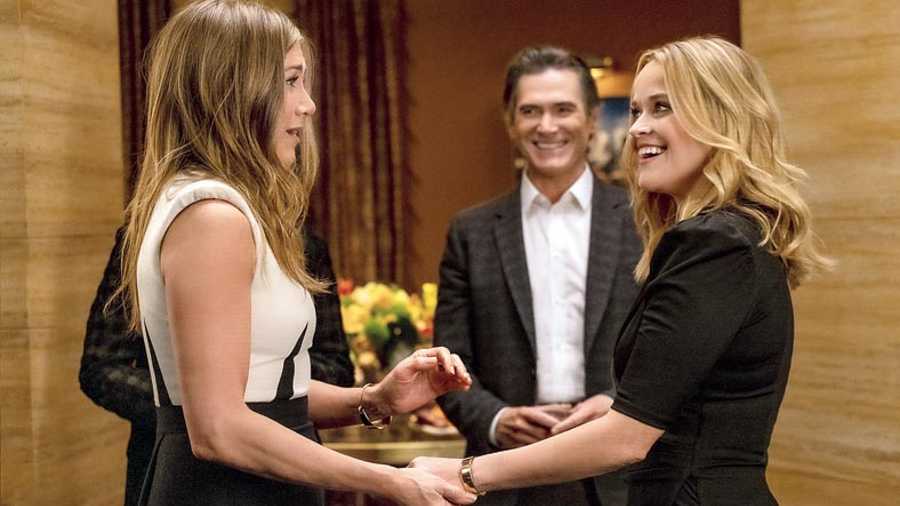 ---
Published 14.09.21, 04:13 AM
|
---
Electrifying Aniston
The Morning Show has Jennifer Aniston as Alex Levy at her most fiery, who can win boardroom battles. The first season had her as the co-host of the fictitious UBA network's marquee show, also titled 'The Morning Show'. Her on-air partner — Steve Carell as Mitch Kessler — gets fired for sexual misconduct but instead of getting pushed aside, she puts network president Fred Micklen (played by Tom Irwin) in his place. That Aniston is way more than Rachel Green on Friends, was proved (yet again) on the show, especially in episode three of the first season.
Arm-twister Fred rambles about disrespect and subordination, bringing out the fierceness in Alex: "Are you done?" she says with an icy glare. "The part you guys never seem to realise is that you don't have the power anymore. The news division is held up by my show. And the only thing keeping us afloat is me. Because guess what? America loves me and therefore I own America." And she continues to hold the tone: "So we have to just gingerly step around your male egos to not burst this precious little bubble. Well surprise, I'm bursting it. We are doing this my way because, frankly, I've let you bozos handle this long enough." The show simply adds to Aniston's CV that also has great films like The Good Girl and Cake.
A female-led show
It's not just about having two high-profile stars — Aniston and Reese Witherspoon, who plays Bradley, a local reporter-turned-co-host of the news show — it has been largely developed by Kerry Ehrin, who has had a stellar career as writer on Bates Motel, Parenthood, Friday Night Lights, Boston Public, Moonlighting and even The Wonder Years. She has made the show what it is after Jay Carson was fired. Plus, the list of executive producers is absolutely stunning and includes Mimi Leder and Kristin Hahn, besides Aniston, Witherspoon and Ehrin.
Relevant to our times
The Morning Show is well-timed. When it made its debut in 2019, the world was still waking up to the aftermath of #MeToo movement. Morning shows in general are considered lightweight news sandwiches held together by slices of lifestyle and food-related smatterings. We often forget that things can go very wrong behind the cameras. In 2017, NBC fired its highly popular anchor of Today, Matt Lauer, over an allegation of inappropriate sexual behaviour with a subordinate. Lauer was seen in American living rooms for more than 20 years. Though the Apple TV+ show is not based on Lauer's life or happenings at NBC, it's very much reflective of workplace stories. The show is inspired by Brian Stelter's book Top of the Morning: Inside the Cutthroat World of Morning TV, so the storyline is not completely fictitious. The way men and women interact at the workplace is shown here.
A lot to look forward to
Season one ended with a battered Mitch being shown sitting alone in his home, perhaps his family has left him. Will legal troubles mount in the new season or he will find a way back? A bigger question hangs over the equation of Bradley and Alex. The trailer to the new season implies that the two may remain a team and who knows the action may go beyond UBA network. What many are actually looking forward to is an answer to whether Billy Crudup's character Cory Ellison (in-charge of news operations) is a good or a bad guy. Crudup's character has won audience over with his way with words. Sample this: "People get their horrible news delivered to the palm of their hand 24/7, and they get it the way that they like it, coloured the way that they want it. And news is awful, but humanity is addicted to it, and the whole world is depressed by it."
Apple TV+ is accelerating
The Morning Show was a part of the handful of titles that launched Apple TV+ in 2019. A tech company trying to be the next Netflix? Instead of taking a path followed by other streaming services, Apple TV+ launches an episode of a show every week. It has kept the service free of advertisement. And most importantly, the shows have an Apple touch. Watching any title on this streaming service evokes three words — creative, heart-warming and relevant. If The Morning Show has put forward the power of a female-dominated cast, Ted Lasso has proved that the human touch is required on TV.
The company is playing the long game and has taken that un-Apple step of making Apple TV+ available on smart TVs made by almost any big manufacturer. Agreed that Netflix and Disney+ continue to dominate the streaming market, but Apple TV+ has managed to amass subscribers by the millions.
Coming your way on Apple TV+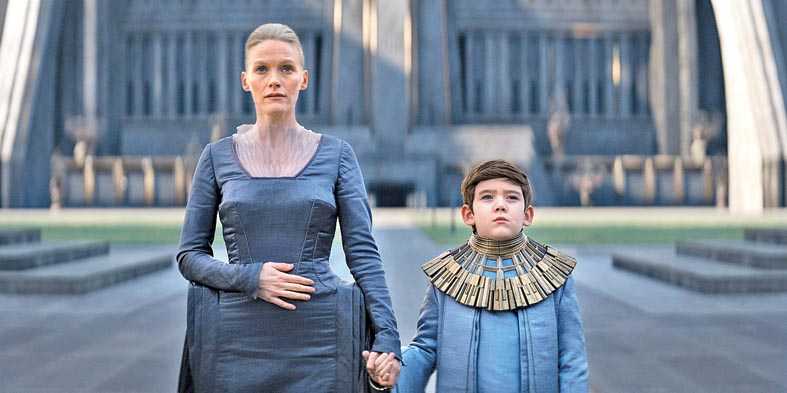 Foundation: It marks the first-ever on-screen adaptation of Isaac Asimov's iconic, award-winning novel series of the same name. When revolutionary Dr. Hari Seldon predicts the impending fall of the Empire, he and a band of loyal followers venture to the far reaches of the galaxy to establish The Foundation in an attempt to rebuild and preserve the future of civilisation. Starring Emmy Award-nominees Jared Harris and Lee Pace, alongside rising stars Lou Llobell and Leah Harvey. Coming on September 24.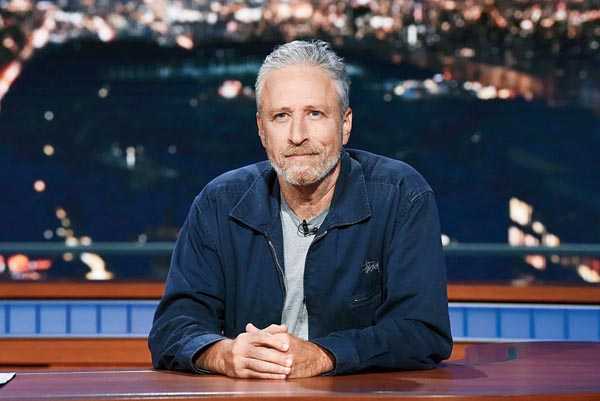 The Problem With Jon Stewart: The highly anticipated new current affairs series from acclaimed host, writer, producer, director and advocate Jon Stewart, taking a deep dive on the issues affecting us most. This is a multiple-season, single-issue series with Stewart in discussion with the people who are impacted by the issue — as well as those who have a hand in creating the impact. Coming on September 30.