Where the Crawdads Sing: A tale of resilience and survival that holds a mirror to modern society
The Olivia Newman-directed film based on Delia Owens's novel and starring Daisy Edgar-Jones, is running at the theatres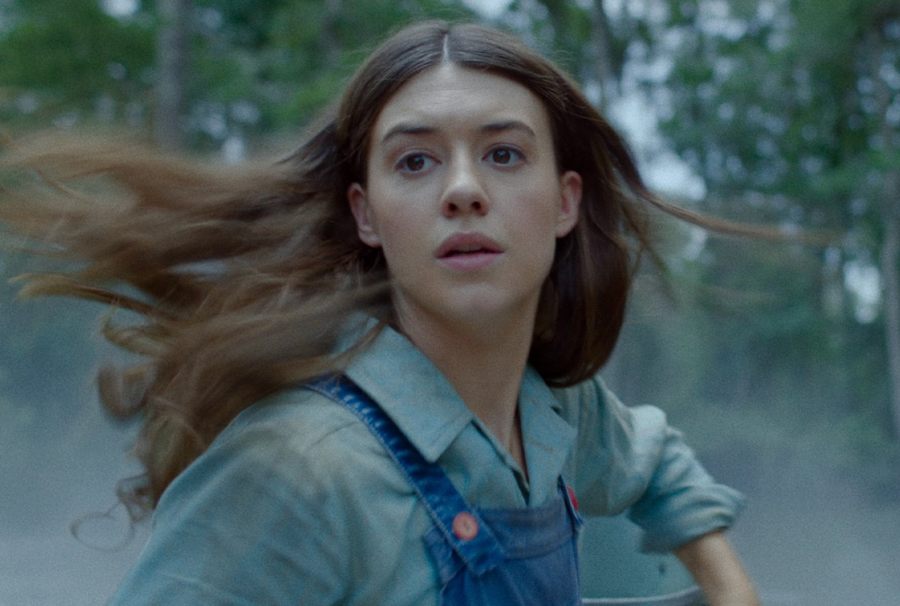 A still from Where the Crawdads Sing
Twitter/Apple TV+
---
Calcutta
|
Published 17.09.22, 09:58 AM
|
---
Kya (Daisy Edgar-Jones) is a recluse who grows up in the marshland of North Carolina on her own. A survivor of a broken family, she was abandoned by her mother, her siblings and even her father at a young age. But she stayed on amidst nature, in the swamps and the marshes. That is the only home she has known. She is afraid of 'civilization'. The city folks at Barkley Cove shun her, ridicule her and mock her for being an outsider. Instead, Kya finds solace in the warm embrace of Mother Nature and her creatures. 
Where the Crawdads Sing is a symbolic tale of resilience, fortitude and survival. Based on Delia Owens's novel, also called Where the Crawdads Sing, the film puts 'modern' society in front of the mirror. It reminds us once again that humans are not the only beings on earth. And we owe it to other life forms to keep our planet from becoming a mere footnote in the grand scheme of the cosmos.  
Where the Crawdads Sing might remind one of Ernest Hemingway's award-winning novel The Old Man and the Sea. Santiago, the protagonist in Hemingway's novella, was seen as an outcast who had not caught any fish for 84 days. He was on a mission to redeem himself and prove to the world, and himself, that he was not another worn-out, dejected man who must retire. In this film, it falls on Kya's shoulders to prove she is not guilty of murdering Chase Andrews, Barkley Cove's popular young heartthrob. But defiant as she is, Kya doesn't want to defend herself before the same people who treated her like filth all her life. Nature takes both Santigao and Kya into her fold and guards them against the tides of life. 
Towards the end of the film, while making closing arguments in Kya's trial, her lawyer tells the jury that we, as a society, are quick to blame an outsider (for a crime) rather than look for the facts. 
The challenge that filmmakers often face while adapting a book for the screen is condensing hundreds of pages of the written word into two hours of screen time. How does one translate the chemistry that Kya shared with the marshes? How does one explain to the audience why Kya was unwilling to leave, when most of her family deserted her? How does a young girl, aged eight or nine, survive on her own and fend for herself? Director Olivia Newman and writer Lucy Aliber won half the battle with the lyrical screenplay, assisted by the pristine cinematography by Polly Morgan. 
Some find the film slow, but its flow matches the tepid waters of the marshes. The makers do not rush while telling us the story of Kya's family.  Neither do we have a fiercely fought courtroom drama. Although the film begins with a murder, this is not even your usual whodunnit thriller. Instead, the makers take us along on a journey of self-discovery in the lap of nature.
A large share of the credit for holding the attention of the audience surely goes to the cast of the film, led by Daisy Edgar-Jones. There are moments where she reminds you of Anne Hathaway from her glory days. Edgar-Jones's sublime expressions and eloquent eyes help convey Kya's vulnerability. Harris Dickinson is appropriate as the self-obsessed, rich spoilt brat. Taylor John Smith wins our hearts too, with his chocolate-boy demeanour and positive vibes. 
It is David Strathairn who packs a punch as Tom Milton in the limited screen time he gets. Tom, a retired lawyer and a good samaritan, returns to the courtroom simply out of the 'natural goodness of man'. Tom would in fact remind one of Atticus Finch, one of literature's most memorable characters, from Harper Lee's To Kill a Mockingbird. His closing arguments on behalf of Kya would surely make many of us look inwards and reflect. 
Where the Crawdads Sing deals with several sensitive issues — domestic violence, abandonment, bullying and rape, to name a few. Yet, it is not a gory tale of suffering. Yes, there is heartbreak. There are moments when you cannot hold back tears. But in the end, the free-spirited Kya emerges victorious, living life on her own terms. And passing on 'without making much of a noise'. But she remains a part of the marshlands — like a firefly on a warm, summer night.