What your favourite TV stars are doing on Diwali
Gautam Rode, Rithvik Dhanjani, Vivek Dahiya, Nakuul Mehta, Karanvir Sharma and Juhi Parmar share their plan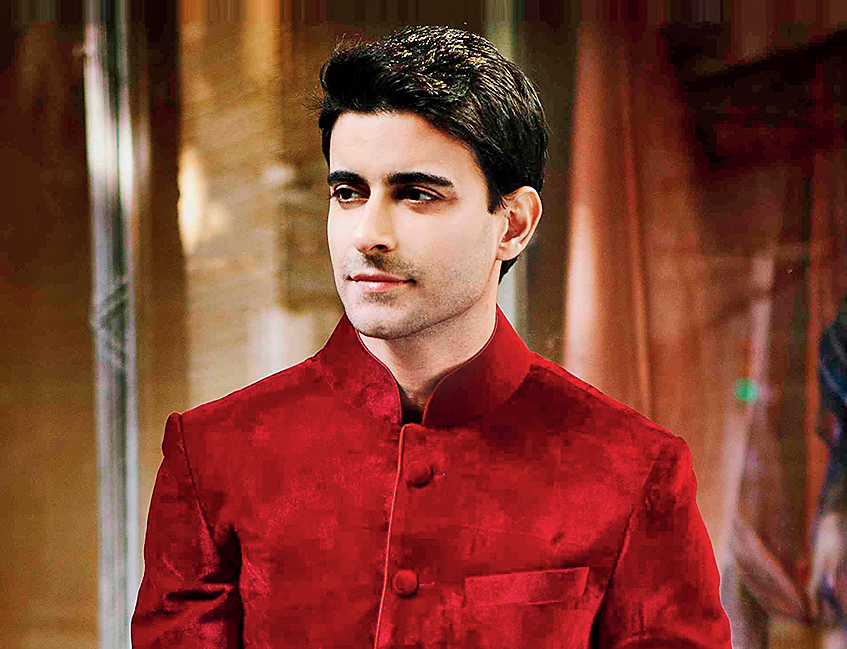 ---
---
Gautam Rode
Appeared in: Baa Bahu Aur Baby, Maha Kumbh: Ek Rahasaya, Ek Kahani, Saraswatichandra
Favourite Diwali memory: My favourite Diwali memory always remains the one where as kids we would all gather at my naani's place to celebrate the festival. The entire family would come together to do puja, after which we would eat all sorts of mithai and festive delicacies. All the kids would play games — our favourite one was snakes and ladders!
Diwali plan: I plan to celebrate this Diwali at home with family and close friends. We are planning to have a small puja and dinner at home, post which we will all play cards and just enjoy a simple celebration. As far as Diwali shopping is concerned, I will be buying some jewellery for my wife Pankhuri and my mother.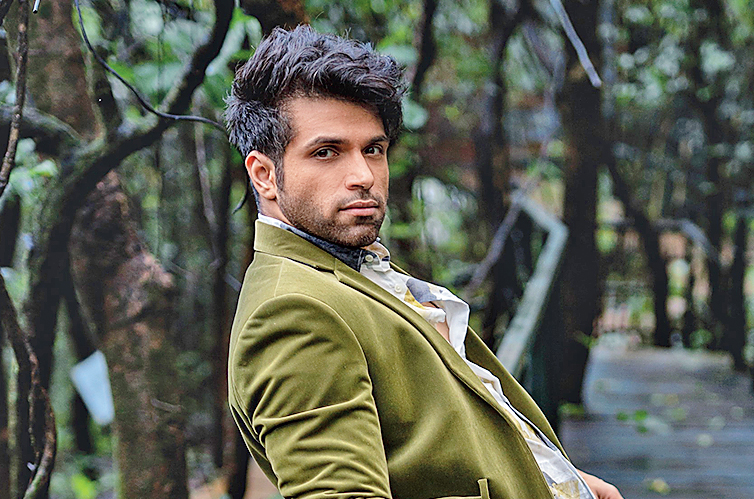 Rithvik Dhanjani
Appeared in: Pavitra Rishta, Kumkum Bhagya, Nach Baliye 6
Favourite Diwali memory: My most memorable Diwali moment is from my childhood. I remember in our lane we had a buaji we were irritated with. In fact, she was the most irritating person in the colony and everyone disliked her. She lived in a white house and one day, a cow pooped outside her house and we put a rassi bomb on top of the gobar. The result was gobar all over her white house; her entire house was smeared in cow dung! She got to know who it was and we had a Happy Diwali... we had to clean the cow dung the next day.
Diwali plan: These are childhood memories but as I have grown up I have come to believe that people should stay away from crackers as they are not only unsafe but are also causing a lot of pollution. So this year guys, please enjoy a cracker-less Diwali! Also, since the festival of Diwali is all about family and friends, this year too, I will be celebrating Diwali with my family and close friends at my home in Mumbai.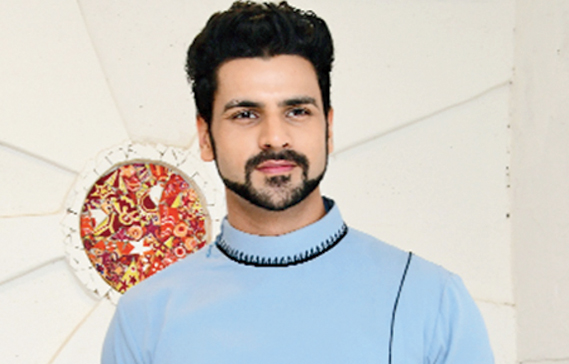 Vivek Dahiya
Appeared in: Ye Hai Mohabbatein, Nach Baliye 8, Qayamat Ki Raat
Favourite Diwali memory: Back home in Chandigarh, we don't have apartments but independent houses. We would all be out on the road bursting crackers. Some would start as early as 8pm and it would go on till 2am. This was back when there was little awareness of air pollution from firecrackers. These were some sweet memories while growing up but now I feel a responsibility towards our environment — so I will refrain from bursting crackers and urge my fans to do the same.
Diwali plan: I'll be going home this Diwali... will be celebrating it in Chandigarh this year. My wife Divyanka will be there too, so I'm looking forward to some family time with my parents and sister. We'll be home and have a few relatives over.
My mom prepares a lavish meal but I'm already craving for her dessert! For the smallest of occasions, we celebrate with special sweets prepared by her. Her Diwali special is kheer. This year we will celebrate Diwali with earthen diyas. Divyanka and my sister design lovely rangolis and they do it all by themselves. Also, we're currently re-decorating our Chandigarh home, so I'm planning to buy a sofa set and some interesting pieces of furniture for the house.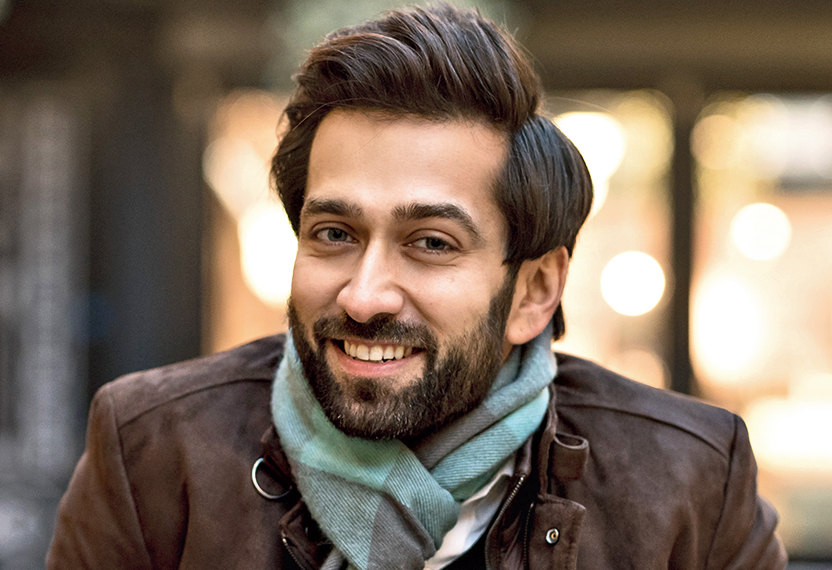 Nakuul Mehta
Appeared in: Ishqbaaaz, Pyaar Ka Dard Hai Meetha Meetha Pyaara Pyaara, Dil Boley Oberoi
Favourite Diwali memory: As a child, until I was a teenager, I used to love firecrackers. I feel slightly embarrassed saying that now, but I did. I'd save money to buy firecrackers — with around 400 or 500 bucks. Every day there would be new permutations or combinations, like I'd need these many rockets, laris, anars or bombs. It'd change every day depending on my budget. That used to be really cool. I used to start making that budget two months in advance, that's how excited I used to be .
I remember we used to go back to our hometown Udaipur or to Gujarat where my nana used to be and I used to really look forward to that. But as I grew up I started disliking firecrackers and realised we can completely do away with it. Those were some amazing occasions full of memories. In Udaipur, I used to love having batashas; they were sweet sugar balls.
I've a fond grown-up Diwali memory too. Two years back, when my grandfather came down from the US, we celebrated Diwali with him. It was lovely; he led the puja. It's something we do only once a year so we really look forward to the puja. It was sweet to get blessings from him and do it with him. I remember going to my wife Jankee's house during one Diwali and hanging out with my in-laws and friends; that was a perfect Diwali, too, with just family and friends.
Diwali plan: My next three weeks are extremely busy so I hope to get a holiday for Diwali. My folks are not back in Mumbai until the night of Diwali which means that Jankee and I will have to step up and do the puja. But I'm really pushing them to come back for Diwali and do the puja with us which is a yearly affair. They're coming back from Rajasthan, so I'm expecting a lot of sweet treats, which I absolutely let go and indulge in a week before and a week after Diwali! I really enjoy that. Jankee and I both love decorating our house during Diwali with a lot of lights. We also like to call our friends over; that would be an ideal Diwali, to have friends over a night before Diwali, sit and chat, sing songs. I don't really play cards, so singing, drinking and eating a lot of good food is what we'd like to do. We also do a lunch with all the combined staff that we have — both of our parents and us. We like having a meal with them and give them their Diwali goodies. It's a ritual that we've started and something we like to do. As you grow older you realise you want to spend it with your parents first and then friends because you spend the rest of the year with friends. That's something I've grown up to acknowledge and accept and value.
I love wearing Indian clothes during this time. I know not too many men around me are kicked about wearing Indian clothes. But I love wearing kurta-pajamas! I get new kurta-pajama for Diwali that lasts me the whole year. My cousin, Priyanka Bapna, is a well-known designer. She does it for me every year.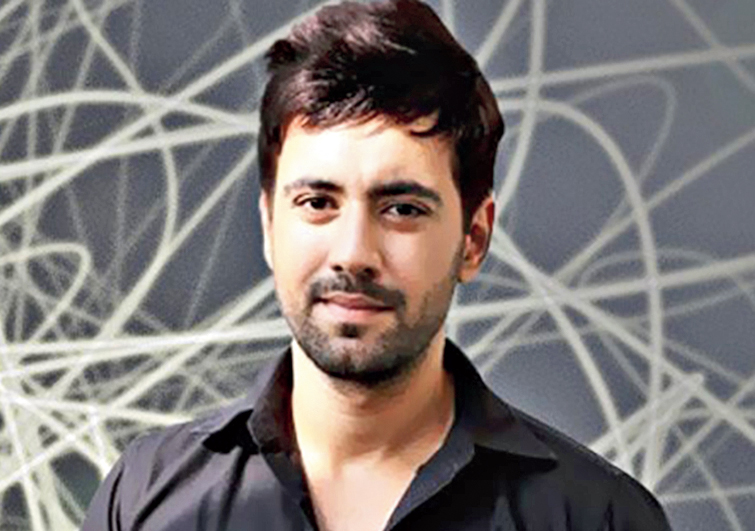 Karanvir Sharma
Appeared in: 24, Mangalam Dangalam, Siyaasat
Favourite Diwali memory: The first time I got the permission to light a green rassi bomb! I got so excited. I think I was in the sixth standard but I felt I was old enough like my father. That was a joyous thing for me because I was not allowed to do it before that.
In Mumbai, I grew up in a building where everyone greets everyone, shares moments of joy with each other — it was like a big family. It was like love thy neighbour for us. We'd all gather together and celebrate together.
Diwali plan: I'm shooting simultaneously for my new comedy TV show Mangalam Dangalam on SAB TV and a feature film called Blank that's being produced by Tony D'Souza. It's a very tight schedule managing both. I'll get one day off — on the Diwali day. I'll make sure that it's my biggest cheat day — I'll eat all the mithais. I stay in Juhu and there's a chawl right opposite my house. I make sure that all the kids there get one diya to light and also sweets. That's how I generally like to celebrate — by sharing it with the underprivileged kids.
I'm staying away from firecrackers. It's the need of the hour. The mandate is lights — I love decorating the entire house with lights, diyas and lamps. My mum's a great cook, so there'd be a lot of food, including Punjabi kheer. There's also going to be a Lakshmi puja at home and at the office.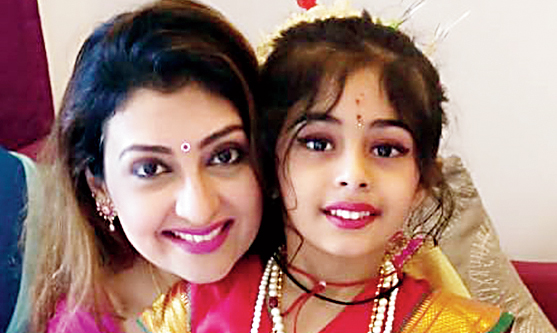 Juhi Parmar
Appeared in: Kumkum — Ek Pyara Sa Bandhan, Shani, Bigg Boss 5
Favourite Diwali memory: When I used to take two days off from the shoot of Kumkum — Ek Pyara Sa Bandhan and go to Jaipur to my parent's place to celebrate Diwali... that will always be my best Diwali memory!
Diwali plan: We've done some changes in our house and so my daughter Samairra and I are hoping to shift back into our house before Diwali. Samairra is very excited this year as she will have a completely new pink room. Diwali will be spent decorating the house with Sammy — she loves dolling up, so Diwali shopping for her outfits has already started. Diwali vacations will start soon which means Sammy and I will have more time together for the next 10 to 12 days.