Wasn't sure it would pan out: Bob Odenkirk on Better Call Saul
Season 4 is airing in India on Colors Infinity
---
---
A few years ago, Bob Odenkirk burst on to our screens as the smooth-talking lawyer Saul Goodman in his breakout show Breaking Bad.
The character that helps chemistry professor-turned-meth maker Walter White (played by Bryan Cranston) in most of his dubious schemes in Breaking Bad became so popular that the series makers came up with the spin-off, Better Call Saul — using Saul's catchphrase — which has also had its share of loyal viewers. With Season 4 airing in India on Colors Infinity, t2 chatted with Odenkirk on being Saul.
What's been the high and the challenge of living with a character like Saul over four seasons and before that in Breaking Bad?
The biggest high is that most people seem to like the show. A lot of us who work in TV and Hollywood don't really know whether people enjoy the work we put out. But Better Call Saul has clearly been working with a lot of viewers.
As far as playing the role, the best thing has been sharing screen space with Rhea Seehorn (who plays lawyer Kim Wexler and Saul's love interest). Whenever they are listening to each other and connecting to each other as a couple, it's fun doing the show… there's a kind of a reality feeling to it.
The other high would be playing the comedy parts of my character. I can't give out spoilers, but probably the funniest thing I've done so far is coming in the second half of Season 4. It involves a swindle with a bunch of phones and me doing different accents.
The challenge is that sometimes I have really long monologues. It's really intimidating.
You were apparently not very keen on doing the spin-off. Why did you think like that, given the character became so popular in Breaking Bad?
Well, he's not a very good guy in Breaking Bad. He uses other people and is very selfish. It's hard when you have to play a person who's in it just for himself. Of course, they invented a backstory to the character and filled him out so that he now has many sides to him. But I wasn't sure how it would pan out eventually, given how self-centred he is.
What do you think makes Saul such an enduring character?
I think comedy is the key. It's fun to watch somebody who's having fun, even though his moral centre is not very strong. Saul generally has a lot of fun with his plans of making money. In some cases, it stems more out of inspiration than selfishness and that makes him interesting.
Is it all in the script, or do you bring something of your own to Saul?
I try not to improvise at all. Sometimes, when they give me a comedy scene which leans more towards the silly, then I have the freedom to make up things here and there. But mostly, I stick perfectly to the script… to every comma.
I think this is the right way to play the character. When I play Saul, I discover that there are a million variations to play him. By working within the lines, I don't make the character come to me; I go to the character. I like that challenge and I think it presents a more unique person than I am myself.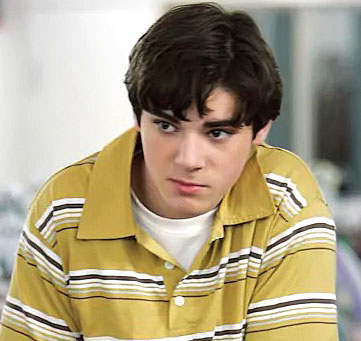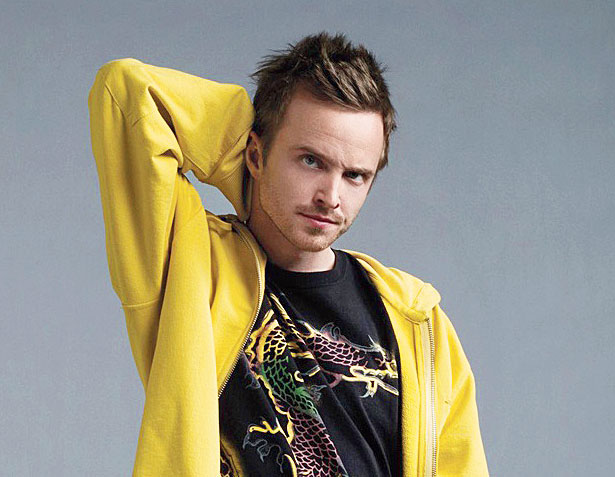 I think it would be Walt Jr (played by RJ Mitte) and Jesse (Pinkman, played by Aaron Paul), the two young boys in the show. I would be curious to see what happens to them — on which Breaking Bad character should get his own movie
- Bob Odenkirk
A lot of your work has been in comedy. In a recent interview, you said, "All people are sad clowns and that's the key to comedy".
I think that's true. I think people nowadays are very driven in the pursuit of money, but once you get to that goal, you have nowhere to go to. The way I look at it is that everybody is worthy of ridicule. I just feel we all should try to be good people and be better versions of ourselves… but in the end, it's all a joke. We are all very sad, you know (laughs).
Apart from Walter White and Saul, which other Breaking Bad character would you want a movie to be made on?
I think it would be Walt Jr (played by RJ Mitte) and Jesse (Pinkman, played by Aaron Paul), the two young boys in the show. I would be curious to see what happens to them.
Maybe making meth together?
(Laughs) No, no… no more meth!
Have you ever been to India and are you familiar with Indian films?
I am afraid I am not familiar with them, though I'm keen to watch some. I've not been to India. I'm very curious… I've heard wonderful things and most recently, I have been working with a young Indian actor on a different show. His name is Siddharth Dhananjay and he goes back to India two or three times a year. Sid has really made me interested in visiting India. He's from the south and he tells me I need to go there. I'll try getting there soon!