Decoding the visual language of some lockdown music videos
They are innovative, urgent and relevant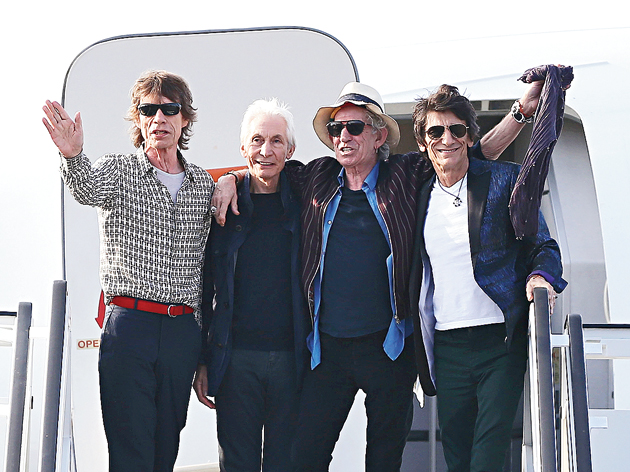 ---
---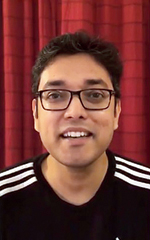 Living In A Ghost Town — The Rolling Stones
The music video for this quarantine song is already a huge hit! Employing the fisheye lens to great effect, the video director manages to capture a post-apocalyptic scenario and the harrowing sight of the empty streets in LA, Toronto, London, Oslo, Cape Town as the Stones sing 'Life was so beautiful/ Then we all got locked down/ Feel like a ghost/ Living in a ghost town'. The video seems like a wide-eyed PoV (point of view) of a person moving and running around, trying to make sense — and grappling with the enormity — of the situation. It reminds one of Gaspar Noe's film Enter the Void. Incidentally, there is footage of the band performing the song in the video, which one can only assume was filmed much before the lockdown. FYI, the music video for another Stones song, Ride 'Em On Down, which came out in 2016, also had visuals of empty streets in a ghost town. The difference? Kristen Stewart was zipping down those sun-soaked LA streets in a cool blue Mustang!
Stuck with U — Ariana Grande and Justin Bieber
Here's a romantic song that lifts your spirit and spreads the message of love through a heart-warming video, part of which is made up of clips sent by fans. For the rest of it, there is Justin Bieber singing, expressing affection, dancing with his wife Hailey, and capturing all those oh-so-cute moments by a selfie stick. Ariana Grande, who makes her appearance with pet Toulouse, sings over a webcam. Visuals of people slowdancing to the groove make it a win-win watch!
Kalboishakhi 2.0 — The Anupam Roy Band

Anupam, how did the idea to make a lockdown music video for Kalboishakhi 2.0 come about?
All of us are at home and there is no place to create real music. One day in April, we (the band members) were all on a video call and there was a storm raging outside. That's how the idea for this one came about... to do a live, home-recorded version of the song. That night only we decided that we would go ahead with it. The response has been really good. And now people wish to see another video from us... they are waiting for the next one. But we do not have anything with us right now since this whole process of making a video takes a lot of time.
Why do an unplugged version?
People have already heard the original with electric guitars and synth. So we wanted to do something new and keep it simple with acoustic instruments.
What is the genesis of the song? Please elaborate on its theme...
I wrote the song around 2013-2014. At a time when I would roam around our neighborhood on a cycle, a lot of school memories would come rushing back. At times I would go a bit far away, maybe in search of someone. One day storm clouds started gathering and I knew it would take me at least 30 minutes to get back home. I was in two minds — do I move forward or head back home. This song takes me back to those memories.
How was the shooting process like?
It was very, very difficult to shoot the video from home. We had to perform, record and do the video. The main problem is that one needs the right kind of light when shooting a video at home. I did not have a tripod stand. Maybe all musicians should get a tripod stand. Without it, I had to balance my phone on a chair, so that the camera was at my eye level.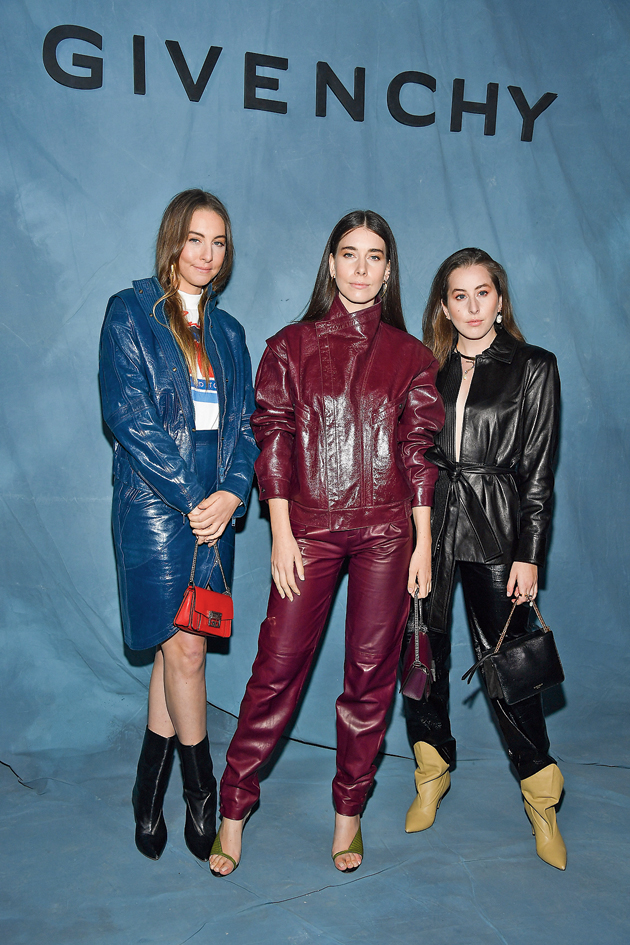 I Know Alone — HAIM
The walk forms a crucial part of the visual narrative of the Los Angeles band Haim, comprising sisters Danielle, Este and Alana. At times the Haim sisters use the walk as a metaphor or as an idea to put out a message. The sisters feature in the video for I Know Alone but this time they are not walking. Maintaining distance, they stand their ground, move to the beat and sing 'Been a couple days since I've been out/ Calling all my friends but they won't pick up/ Found another room in a different place/ Sleeping through the day and I dream the same.'
Too Late — Washed Out
This video has the DIY vibe to it as Ernest Greene's Washed Out project had asked fans to share footage they'd shot from around the world to help make a new music video for the song Too Late. The response was "overwhelming". Visuals of people in concerts, on the streets or on a beach just make you nostalgic. The dominant theme of the video is sunset and various moments get captured as daylight fades. For example, images of people taking a walk on a beach, in a field and going on a run at dusk are placed one after the other! With visuals of people, running trains, birds in flight and clouds forming, there is a sense of hope throughout the video. The sense of irony cannot be missed in the lyrics — 'Is it too late to fall in love tonight?'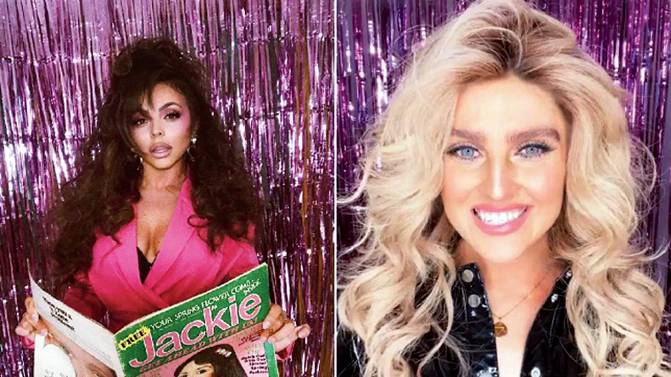 Break Up Song — Little Mix
Mixing live action with stop-motion technique, this one is a throwback to the 1980s with the girl band channeling the retro vibe with their look and clothes! We also get to see the animated versions of the girls hosting various shows, from weather to fitness, for a television station. Snippets of lyrics like '(no) new romance' cleverly appear as headline of a tabloid called The Little Gazette, which the anchor — an animated version of one of the girls — reads. As the heartbroken anchor calls up the 'Break Up Helpline', she finds solace in the song — 'The best thing I ever did was to let you go (uh uh uh)/ Did you think you were the only one who could save me?/ I ain't gonna take you back like I did before, no/ Cos I'll be good all by myself/ Yeah I'll find a way to dance without you/ In the middle of the crowd/ I'll forget all of the pain inside, oh.'
Tryin' To Keep It Together — Norah Jones
The music video for Norah Jones's song Tryin' To Keep It Together is a sombre affair with Norah mirroring the mood of the times by singing, 'Tryin' to keep it together, ooh/ Keeping up all the time, ooh/ Conversations are empty, ooh/ How do we really know? Ooh/ Tryin' to keep it together, ooh.' In the video, Norah is seen playing the piano and singing while a beam of light falling on her keeps on shifting, bathing her in light and then casting a shadow on her. Midway through the video, Norah, wearing a pained expression, turns to the camera and addresses the audience. 'I'll be quiet/ You be quiet too/ As we are," sings Norah. It seems like a declaration of her intentions. But as the camera slowly closes in on her face the lines assume a different meaning — it's her comment on the state of the world, which is mixed with a sense of foreboding. The camera slowly pulls away but not before letting out another piece of visual information — that tears have welled up in her eyes, making the song a passionate expression of grief even as we 'try to keep it together'.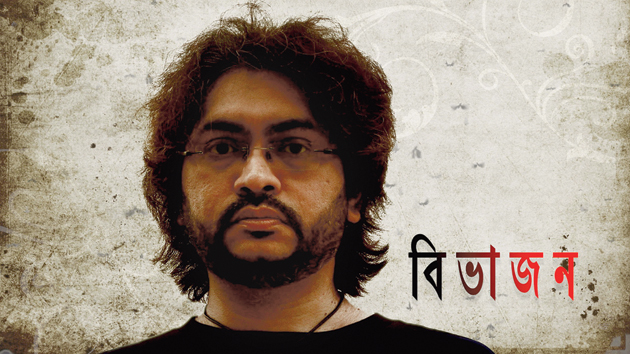 Bibhajon — Rupam

How did the idea to make a lockdown music video for your song Bibhajon come about?
We actually did a lockdown version of #AeklaGhor where each Fossils member played their instruments at home and sent the video to Rupsha (wife). She edited it and we put it up on Facebook urging everyone to stay inside their 'Aekla Ghor'. That video was a big hit. Then Amartya Bhattacharya called up and said he had taken shots of the Book Fair and we shot my lines at my studio and sent it to him, so that he could make a music video for the song #BoiChor. That too got a lot of appreciation. In the meantime, I was working on the music of #Bibhajon. Sugata Roy Palodhi arranged the song during the early stage of lockdown and I liked it. I recorded my vocals at my home and Prasenjit 'Pom' Chakrabutty mixed and mastered the track at his place. The song was ready. That is when I asked Rupsha to make a music video for it.
What is the genesis of the song? Please elaborate on its theme...
'Bibhajon' can mean partition or separation. As a social animal, humans always wanted to share the world with one another... that is the normal instinct. However, once humans get close there are automatic disputes and separation. There is one line in the song which says 'Bhabe ei poradhin desh' — this 'desh'/country is not any specific state or country. This is actually the common state of human beings. Humans are dependent on their ideas and theories, which were probably created to unite them but eventually instigates separation. In the modern world and in our country we have witnessed several incidents which have created a separation among people. We reached the height of 'bibhajon' or separation when due to the lockdown, families and friends were forced into separation. So currently we find, 'United we fall, divided we stand' — thus 'division' is the call of the hour.
How did you visualise the video?
There was not much to visualise. We had to do with what we had. We started with Rupsha shooting me singing the song on our terrace. As she started editing she saw some still images of Calcutta during lockdown on Facebook and asked the photographer — Arindam Mukhrjee for permission to use his stills.
I chose the song not only because it had the pertinent theme of separation but also because it has a line — 'Mukhosh-ta aral korechhe, aralei ketechhe jibon'. I suggested the use of some pictures of masks in the video. Rupsha thought it would be better if our son Rup drew these images based on whatever came to his mind. Finally we included the shots of Rup drawing the masks to make the video more lively and fresh.
How was the shooting process like?
It was just the two of us. Rupsha behind and me in front of the camera. She played the song from her mobile so that I could get the proper lip sync and shot on her Sony RX 10 camera. We had to really hurry and shoot as it was a cloudy day and the light was changing very fast. We used every possible nook and corner of our terrace and surprisingly the best shot was probably where all the junk is kept.
Did anything surprising happen during the shoot?
Frankly nothing was planned. We had no lights or reflectors, so we had to do with whatever light was available and the biggest challenge was to finish the shoot before it started raining. Rupsha had wanted another day of shoot but since we had no choice of location I thought we couldn't get anything more that would help.