Mobile games are serious business, with a lot of effort going into making each game. As a result, the games tend to take themselves very seriously. But once in a while you need a silly game to have fun with. That is just the niche Thief Rivals fills.
Thief Rivals is a multiplayer running game where all the players have to steal a treasure and get back to base. The first to reach base receives rewards and trophies. The fun part of the game is that you can get in the way of others and slow them down by using the powers you have at your disposal. The race is short — it is often over within two minutes — but always has a nail-biting finish.
What sets Thief Rivals apart from others of its ilk is its art, music and animations. They are genuinely funny and silly. You can unlock new costumes as you progress through the game and these too have a dose of the same silliness. There is the costume of a banana as well as that of a man with an iron for a face. Simple things such as winning a match are made funny through the animated dance your character does every time you win.
Every match has six to 10 players and you get trophies if you are in the top three. Else, you lose trophies. These trophies are a marker of your progress in the game. As you get ahead in the game, you unlock new and exciting arenas to steal in. Every arena has unique art and obstacles such that you will always be waiting for the next level with anticipation.
The other reward you get from matches is coins and boosters. The boosters are the most important part of the game. You will collect many boosters and these can be loosely categorised as shields, bombs, weapons and speed boosters. From all the different boosts that you gather, you have to choose three to take into a match. Now, since these boosters are rewarded randomly, you have to carefully consider what to take into a match so that you can successfully defend yourself against the boosters that your opponents will bring in.
Apart from these boosters, you also have multiple sneakers and pets that you can use to improve your performance. Each of these items can be upgraded, using the coins that you get. However, since getting these items is based on luck, you have very little choice of what to upgrade. You can, however, buy additional treasure chests from the store and hope you get the items you want.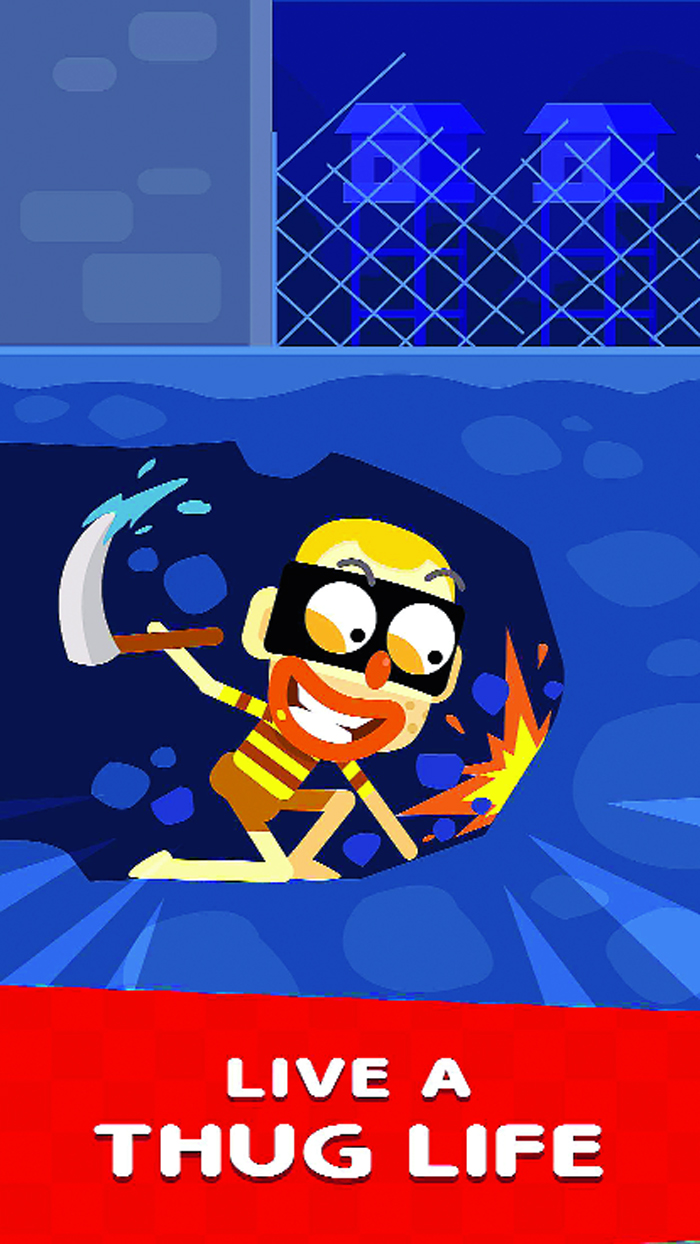 Sourced by The Telegraph
VERDICT: Thief Rivals is a silly game that will put a smile on your face. It will keep you entertained but the game feels too easy at times. Also, the other players sometimes feel like bots and not actual people. That takes away some of the genuineness from the game. But if you are looking to distract yourself with a light-hearted game that does not take itself too seriously, Thief Rivals is a good bet. I would go so far as to rate it eight out of 10.