The bail connect
Religion of the person standing surety shouldn't matter but, in this case, with all the communal tinges it had acquired, it made sense to go with someone from a community different from the Khans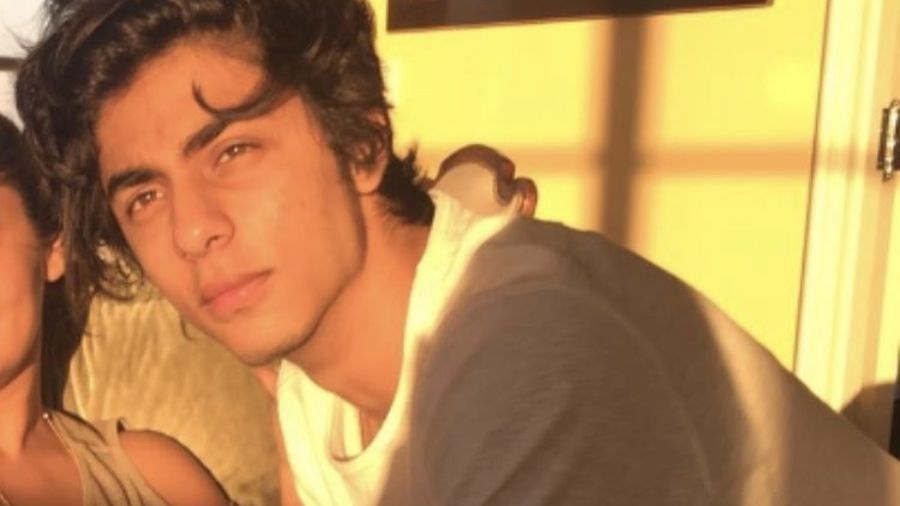 ---
Published 07.11.21, 12:23 AM
|
---
Like most moves piloted by wise legal counsel, the decision to ask Juhi Chawla to stand as surety for Aryan Khan's bail was a masterstroke. A bail of Rs 1,00,000 was loose change, which even AbRam could have pulled out of his back pocket. So any Karim or Kumar would have gladly paid it to bring Aryan home.
Juhi was the ace in the pack for a variety of reasons. The religion of the person standing surety shouldn't matter but, in this case, with all the communal tinges it had acquired, it made sense to go with someone from a community different from the Khans. Of course, dozens of Hindu, Sikh or Parsi buddies would have happily stood surety for Aryan.
But unlike many who are themselves out on bail or are under the scanner for irregularities in their conduct, Juhi has an unsullied reputation. Hers is a name that comes with a lot of credibility, dignity and respectability.
As affable industrialist Jay Mehta's wife too, she stands a notch above other colleagues. Besides, she has the right balance. While she is a celebrity, she's not as high profile or high flying as, say, Nita Ambani who too knows SRK well.
Juhi made the perfect choice also because, unlike say Madhuri Dixit, she has always been more than just one of SRK's senior heroines. In fact, there was a phase when their closeness had turned into a whisper on the grapevine. But in 1992-93, when Gauri and SRK were newcomers to the Mumbai film industry, they couldn't take the gossip that came with the fame. So SRK would be furious at any hint of intimacy between Juhi and him. Juhi herself would shrug it off as something that came with the territory. Jay, too, took it in his stride.
In early 1993, when I was on maternity leave from Showtime, publisher Nari Hira had asked my colleague to edit the magazine in my absence. In one of the issues, the acting editor had carried a rather innocuously worded one-pager on the SRK-Juhi friendship, something I had nothing to do with. But those were the days when the Khan couple wouldn't take any of it lying down. I was treated to a barrage of four-letter words from SRK over the landline phone. The publisher, too, received a similar call. The next day, SRK personally came to the office while Gauri was on the phone telling off the editorial staff in colourful Virat Kohli language. Hopefully, everybody's grown up since then.
Back to Juhi. Fortunately SRK and Jay have always hit it off, enabling the Chawla-Khan friendship to endure everything that came its way. Many will remember, the Yes Boss team of director Aziz Mirza, hero Shah Rukh and heroine Juhi even became the official partners of a production banner called Dreamz Unlimited, which had a weak start with Phir Bhi Dil Hai Hindustani (2000). Juhi didn't act in their two subsequent films, Asoka and Chalte Chalte and Dreamz was soon defunct.
If I remember right, Jay and Shah Rukh had also partnered on an ambitious website called SRK World, which folded up after the dotcom bubble burst. But, as everybody knows, their IPL team Kolkata Knight Riders has prospered and so has their friendship.
As recently as the last IPL auction, Juhi's daughter Jahnvi and Aryan had represented their famous parents and actively participated in the bidding. So there exists an almost familial equation between Juhi and the Khan children. And while there is warmth, the actress is not given to wild posturing just to wave her support. It is that dignity which makes Juhi the most credible choice SRK could have made for Aryan's surety.
When SRK went solo as a producer (with Gauri sharing space in the credit titles), unlike Aamir, Salman, Ajay and others, he didn't give his new company a pompous, eponymous name. Rather curiously, SRK christened it Red Chillies. It had prompted Juhi to wonder, "Doesn't it sound like a Chinese restaurant?" Well, over the years, Red Chillies has grown as popular as Chinese cuisine in India.
Bharathi S. Pradhan is a senior journalist and author