Team Shanku shares Amazon anecdotes and travel tales
Shanku is essentially a very simple man, a deeply rooted Bengali, a monk-like figure more or less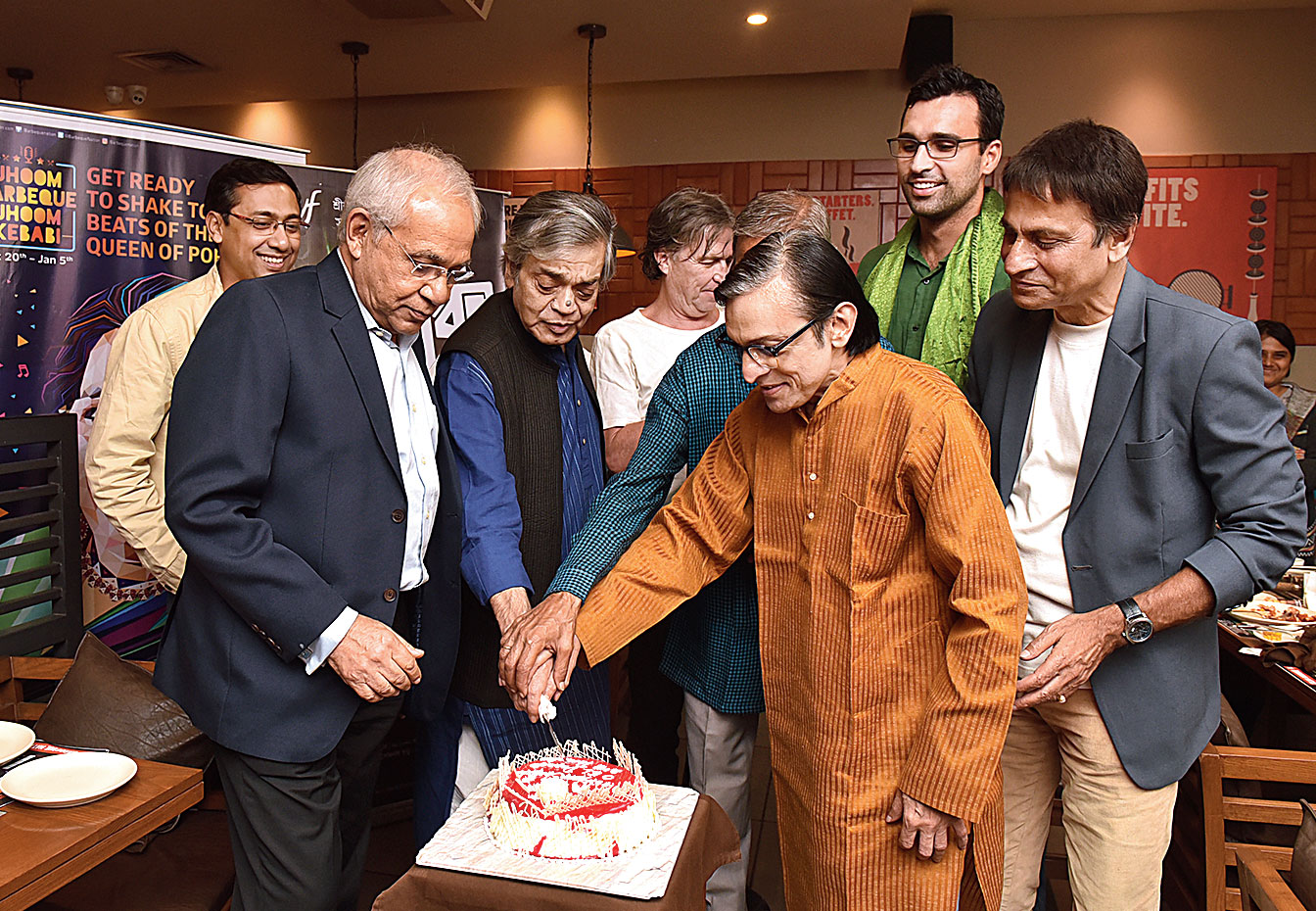 Team Shanku cuts a cake at Barbeque Nation
Picture: Rashbehari Das
---
Calcutta
|
Published 22.12.19, 02:14 PM
|
---
Team Professor Shanku O El Dorado got together for a special t2 chat at Barbeque Nation in Lake Mall recently over kebabs, biryani, salads and more. Snapshots....
Sandip Ray, director
Feluda films have a distinctive theme music that we immediately identify with Feluda. Tell us about the signature theme music for Shanku?
Shanku also has a theme now — it's a very simple theme but a very hummable and catchy one and I hope people like it. Shanku is essentially a very simple man, a deeply rooted Bengali, a monk-like figure more or less. So, the theme is simple, but when the film goes to Brazil and South America, then the theme changes, the pattern of music changes and we have a lot of samba and bossa nova, which is very popular there. Whenever you think of Brazil, you think of bossa nova — I have used some of the rhythms and the percussion and when Shanku goes with his friends to the Amazon, there's a lot of percussion, so I've tried out a lot of things. I've experimented with a lot of beats. I hope that people like the theme.
How do you see your film placed against the backdrop of the recent trend of adventure films in Tollywood?
Professor Shanku O El Dorado has a different feel because it is fantasy and the characters are fantastic. The adventures are truly remarkable so we've tried to bring out those facets of the characters. I also wanted the VFX to not overpower the story. The story is very simple, very straightforward. There are visual effects, but more importantly, the film, like the story, has a soul.
The legend of the golden city of El Dorado lives on in popular culture. How have you visualised and manifested the concept for the film?
The legend of El Dorado is drawn from different civilisations. The architecture is fabulous, and that's what attracted me. Our concept of El Dorado has a mixture of different cultures such as the Mayan culture, and the way we have visualised it, it will be visually interesting.
Can we expect to see more of Shanku?
I'd definitely love to do more Shanku films but unfortunately most of the stories are not that long, most of them are, you know, short stories so maybe there will be a double Shanku in the near future if this film clicks (laughs). It all depends on this film.
Why did you pick the story Nakur Babu O El Dorado for Professor Shanku's screen debut?
For the first 15 minutes of the story, Shanku is in Giridih and then he goes out. This story has a strong Bangla connect. The supernatural elements of the story attracted me a lot. All the characters are very colourful. There are lots of visually exciting props — a whole lot of things which will unfold on screen.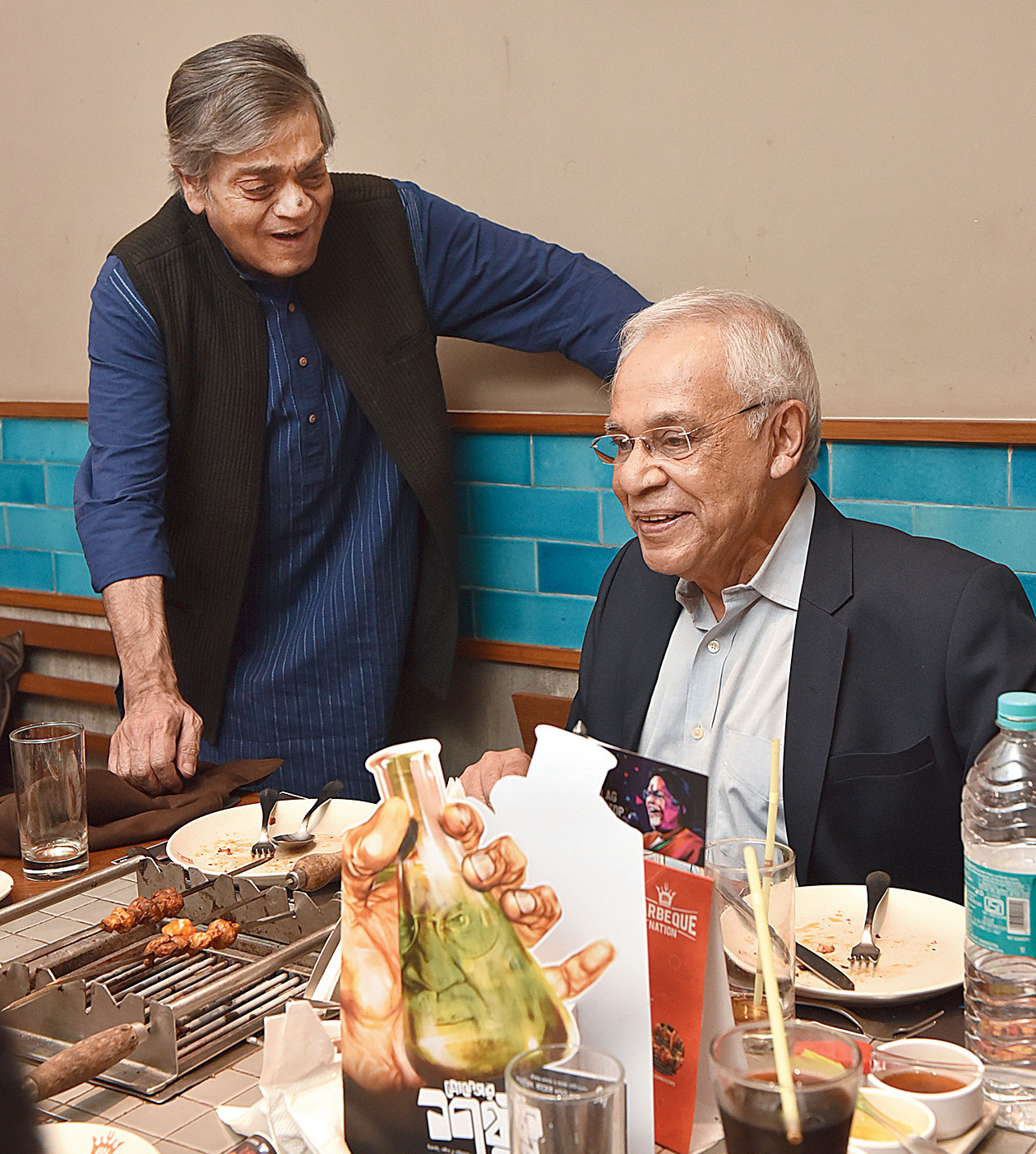 Dhritiman Chaterji, actor
What do you and professor Shanku have in common and what sets you two apart?
Well, first of all, one thing which we have in common is the wish to go to all sorts of places, the stranger the better. So that's one. Two, is to seek out new experiences all the time. I can't claim to be an inventor, so therefore in that sense I'm not like Shanku (smiles). But we share an urge to travel, to gain new experiences.
Take us through a memorable moment during the shooting experience?
There have been a number of memorable experiences, one that sticks to my mind because it affected us is that the river that we had to cross to get to the forest is a river called Rio Negro. When you're actually there, it's vast! The weather there tends to be uncertain, so we got caught in a rainstorm once and because the waves were high, that was particularly scary, more so as there are piranhas in the rivers (laughs).
What are the strengths of Professor Shanku that make him unique, which in turn make this film a must-watch for all?
Various things — one is that he is already a well-known character of Ray's stories. Two is that he is an inventor. He gets involved in real-life problems of all kinds; problems that have to do with human beings, human relationships. In solving those problems, adventure comes in, going to strange places comes in. Shanku has evolved over time, he has become an international figure, going to international conferences and delivering papers. He's a full-fledged, professional, serious scientist.
What would be your message to all the Shanku fans out there?
Please watch the film because we've all worked very hard at it. Depending on what age group you are in, you may or may not be familiar with the story, but even if you are not familiar with the original stories or haven't read them, watch the film as a film and that might interest you to go back to the stories.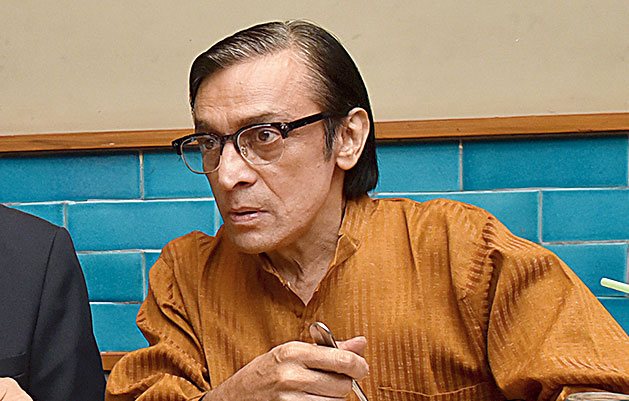 Eduardo Munniz, actor
What's your role in the film?
I play Lobo… he's Professor Rodriguez's assistant. I'm responsible for hosting Professor Shanku in Brazil. I'm with him all the time, showing him around. But, there's a twist to my character, he's not that simple. I can't disclose much about him, it has to be a surprise.
What was it like on the sets?
The experience of the filming was amazing! Sandip did a great job on set. In the Amazon, it can rain at any time and there are bugs too, but he kept his calm and his ease and that kind of transmits to the whole crew and to the work environment. There's a scene where we're being attacked by native Brazilians and the arrows were real. So, of course, they were told not to shoot at the boat where we were but one arrow hit the boat and so everyone was like 'Oh my god! This is very scary'. That got really scary. But yeah, that was a funny story and everyone was happy.
Professor Shanku has friends from around the globe. What do you think sparks Shanku's international appeal?
He's very charming, smart and he's an explorer. There's this child-like curiosity and vibe that everyone can relate to. Here's a man who fits everywhere, in Calcutta, Mumbai, China or Brazil. He is very charismatic and so I don't think there are any cultural borders that can prevent us from falling in love with him.