Team Jubilee is on a high, and rightfully so. The 10-episode series on Prime Video — that takes a nostalgic and often dark deep-dive into the world of Hindi cinema of the '40s and '50s, tempered and dictated by the socio-political atmosphere of the time — has come in for unanimous praise for its world-building, its strongly-written characters, Vikramaditya Motwane's assured direction and the performances of its ensemble cast.
Last week, a part of the team was in Calcutta to soak up the post-release success of the show. Our very own Prosenjit, who plays the inimitable studio honcho Srikant Roy, was accompanied by Motwane and actors Aparshakti Khurana (who plays Binod Das/ Madan Kumar) and Sidhant Gupta (in the role of Jay Khanna), both of who have been hailed as standouts on the show, and who Prosenjit lovingly now addresses as 'Jai-Veeru!' Amid much laughter and inside jokes, t2 chatted with the quartet at JW Marriott Kolkata.
Everyone's talking about Jubilee. What's that one question about the series that you still haven't been asked and wished you had?
Vikramaditya Motwane: That's a great, great question!
Sidhant Gupta: For me, to be honest, there is nothing left to be asked or answered. I think our characters are talking the loudest.
Vikram: No one is talking about the kameenapan of all the characters, actually. Very few are talking about what makes Jay Khanna (played by Sidhant) so angry. Because he comes across as so flamboyant and carefree, no one is looking at why he's so angry. His anger comes with a lot of context. He was from a well-to-do, aristocratic family in Pakistan and lost everything overnight and now he suddenly finds himself in a refugee camp... he's bound to be angry! And when justice is not done to him at Roy Talkies, he's angry again.
Aparshakti Khurana: In real life, Gabbi (Wamiqa Gabbi, who plays Niloufer) aur main thode se dedh shaane (oversmart) hain... yeh (points to Sidhant) bahut hi seedha banda hain.
Prosenjit Chatterjee: Sidhant and I are alike... both of us are chhupa rustam (everyone laughs).
Aparshakti: Both of you have that advantage, unlike me... I am not blessed with a subtle face (laughs)!Sidhant: Someone watched Jubilee and said that everyone has the germ of everyone... you just need to find it and build on it. Actually, no one is talking about the grey shade that comes in after the success. Where every character has to make some tough choices and let go of some people in their lives.
Also, no one is talking about Jay and Walia's (played by Ram Kapoor) 'breakup' scene! That's my favourite scene (laughs)! That was the last scene that Ram Kapoor sir and I shot. For two days, we were jamming and things were simply flowing. We did seven scenes in those two days. In the end, we did that scene... and it really hurt!
Major bromance breakup!
Sidhant: Oh ya!
Prosenjit: I am sure 'Jubilee Part 2' will happen and there Srikant (his character) and Sumitra (played by Aditi Rao Hydari) will come back as the romantic hero-heroine (everyone laughs)! The production has gifted me a huge portrait in which I am standing like a hero... I have put it up in my drawing room. So maybe, in Part Two, I will return as the hero....
Sidhant: I think in Part 2, he (turns to Vikram) should kill us all and make it into a horror series!
Aparshakti: Shukr hain sir ne hamari rai nahin li first season likhne se pehle (everyone laughs)! Coming back to your question, one thing that I felt was a major part of our show and which no one has asked us about are the cars we used. I have a couple of friends who are mad about cars, and especially vintage cars..... I don't know about Calcutta, but vintage cars are not often seen....
Prosenjit: We have major vintage car rallies in Calcutta...
Aparshakti: I am sure because Calcutta has that legacy and the tradition of preserving things. You all have such lovely buildings here which date back several hundred years. You don't get to see that much in Mumbai, if at all. This is why Vikram sir and his team had to build most of the sets of the '50s for the show. So ya, no one has asked us about the cars, but we really did use some very beautiful ones.
Jay Khanna has that money shot of vrooming into his studio in his convertible....
Vikram: Sidhant had his full swag on in that scene, but the audience, of course, couldn't see five men pushing the car at the back! Those cars would break down at the drop of a hat!
Sidhant: But what a shot that is! Only he (Vikram) could have taken a shot like that. I could never imagine myself looking like that!
Aparshakti: And in that scene where it's shown that the car that I (Binod Das) am travelling in had broken down... it really had... huge smoke was coming out of it!
Vikram's love for cinema is evident in every frame. For the rest of you, while making this show, did you discover or rediscover your love for the movies?
Aparshakti: For me, it was more of a discovery because I had only seen a few films of that era and a few songs. I have beautiful memories of watching them with my father and daadi. But I wouldn't call myself a film buff who knew about all those films like Vikram sir did. But after Jubilee, I know that era slightly better.
Sidhant: Before Jubilee, I hadn't watched anything black-and-white and I am very grateful that the show came to me and I got introduced to that era of films. The first film that I watched was Awara (1951). But I did listen to a lot of songs from that time. Back in that time, things were so poetic — the way they spoke, the music.... For a year-and-a-half, all I did was listen to those songs.
Aparshakti: This guy (Sidhant) would listen to those songs and also dance to them....
Vikram: In the show, he's even choreographed his own entry song as well as Chandu naacha...
Aparshakti: His vanity van was just next to Dada's (points to Prosenjit) and when he would dance while listening to those songs, poora van hilta tha. And everyone would think that some action was going on (everyone laughs)!
Sidhant: And then, Dada was like: 'Tu kya karta hain?!' But then, you know, I had to really live the character and his changing graph. One day there would be a serious scene and immediately there would be another scene where Jay Khanna had to be dancing and be jumpy. So I would just start playing some songs and dance so that I could transition into those scenes better.
Aparshakti: And I would only listen to Diljit paaji's (Dosanjh) songs!
There are Easter eggs galore in the show, which are really fun as well as nostalgic to spot. Vikram, did you put in anything that you were surprised that the audience caught on?
Vikram: The Easter eggs were not deliberate from a shooting perspective. For example, the scene in the rain with Jay and Niloufer. The split-second imagery of that long shot is the one where we are paying tribute to Shree 420 (1955). The rest of the scene is absolutely not... it's completely our own.
There were only some Easter eggs which were deliberate... the rest of it was pretty much a homage where we would stay on a reference or imagery for a bit and not linger on it. But the song at the end — Bikhre sabhi baari baari. dekhi zamane ki yaari — is a very obvious tribute to Guru Dutt, it can't be anything else. Then when Jay Khanna's shoe tears, it is a tribute to Shree 420. Even though we have put in ample Easter eggs, because the overall plot is so strong and every character has a very strong story of their own, at no point does the viewer disconnect from any of them. And so, the viewer is not deliberately trying to spot the Easter eggs in the writing because none of them is in your face.
Prosenjit: I loved the journey of Binod Das to Madan Kumar. Every actor has a Madan Kumar inside him, but not everyone can make that journey to becoming a superstar. Binod's journey to Madan Kumar was very honest, even though he adopted unethical means to do so.
Aparshakti: There can be honesty towards doing something unethical as well... all criminals have that.
Prosenjit: Every character is so real and that's why people are liking the show. Nobody is God and again, nobody is a villain. Every character is grey and hence, they are more flesh and blood. The viewer is getting so engrossed in the drama, that they are not really looking to spot the Easter eggs. If they do even after that, then it's a bonus for us.
The series is so nicely nuanced. I was telling him (Vikram) the other day that Uttam Kumar used to get a salary at that time, my dad (Biswajit) used to get a salary... I knew about this and to see it in the show filled me with so much joy and nostalgia and also felt so real. Binod grew from a lab assistant to a superstar... Tapan Sinha, the great director, started out as a sound recordist.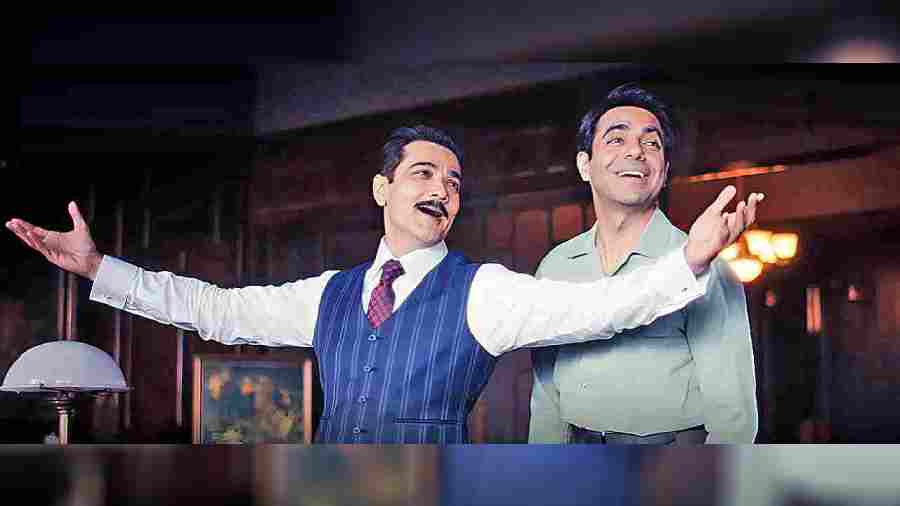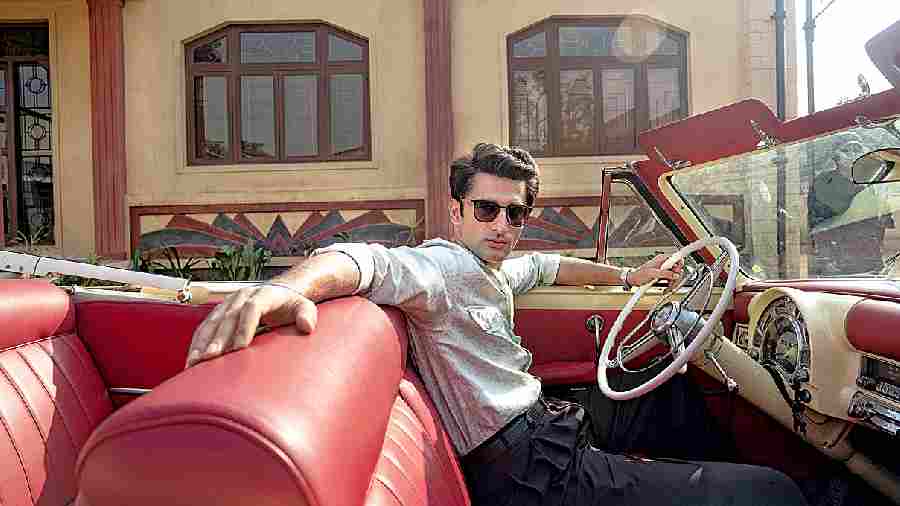 Sidhant as Jay Khanna in Jubilee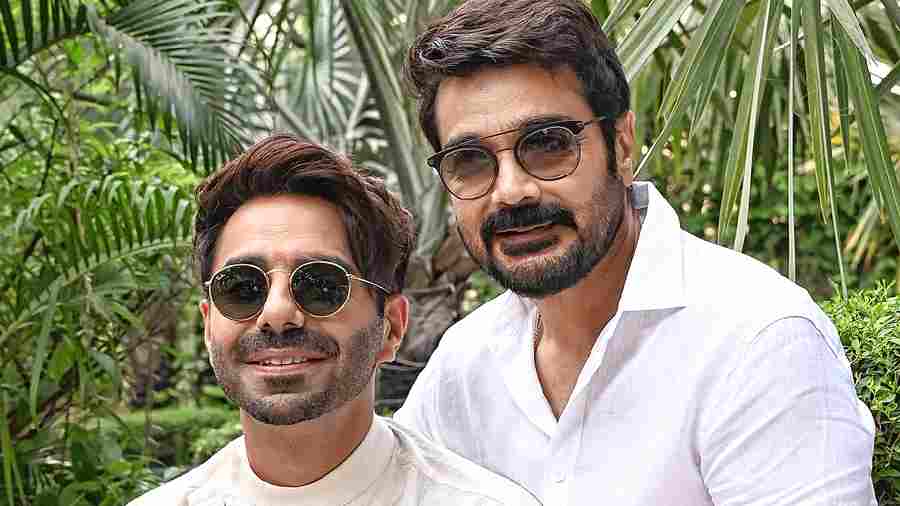 Prosenjit and Aparshakti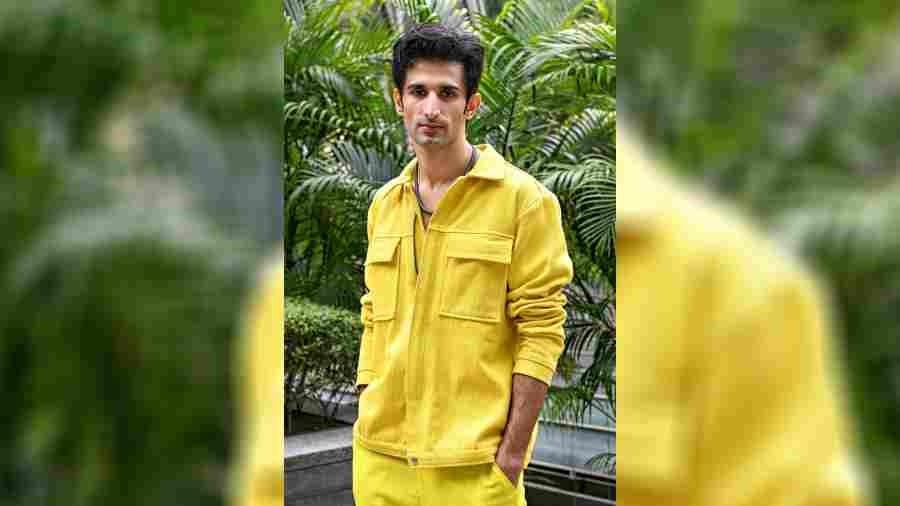 Sidhant Gupta
Jubilee unfolds like a classic Greek tragedy. Vikram, do you think that all great stories are ultimately tragedies?
Vikram: This series ends on a tragic note for everyone, in the sense that nobody wins. There is a sense of loss — of life, of love — for every character, but for us, while making the show, what we wanted to put in was the loss of the studio system. One can see that loss as good or bad, it depends on one's perspective. Today, in Bombay or in Calcutta, the studio system as it existed then is not there anymore. So there is a lot that we have lost in Indian cinema with the loss of the studio system.
Look at LA (Los Angeles) and their studios like Universal or Warner Bros and the others... they are huge, they are thriving and they have been around for the last 100 years or more. They are institutions which have been preserved and allowed to flourish, while we have lost ours.
In Bombay, there is Mehboob Studio (established in 1954), which came up after the era that we are showing in Jubilee, but it's not what we want it to be... it's struggling. Filmistan is probably the only one surviving from that era (established in 1943). Bombay Talkies is gone, Prabhat Studios is gone.... The tragedy for me and Atul was that.
Jubilee has already changed the graph of Aparshakti's career, Sidhant is being called the find of the show. What are the most heartwarming compliments that have come Jubilee's way?
Vikram: I have received far more messages for Jubilee than I had for any of my previous work. But more than the quantitative aspect, I am more taken in by the qualitative bit. The reactions have shown me beyond a doubt that people have been very moved, very touched, very impressed, very happy to be able to watch something like this.
It's always the greatest pleasure when you get messages from your peers. In the industry, there is a genuine appreciation for good work, but there's also that good kind of jealousy that comes from watching someone else's work where you go: 'I wish I had done that!' (Smiles) So for people in the fraternity to go beyond that and express themselves so freely and so genuinely in appreciation of our show has been very heartwarming.
Aparshakti: I agree. When your co-actors call and praise you, it's beautiful. We are in a business where almost everyone is very insecure. I am just seven years old in Mumbai and before Jubilee, I don't remember any other time when a co-actor came up to me and said: 'Apar, I loved your work and I wish I could have been a part of this world.' I have even had many seniors telling me that.
Prosenjit: I don't live in Bombay. But so many people have sought out my phone number and are sending voice clips or messages. It's so heartwarming to read all of that sitting in Calcutta.
I met (actor-director) Aparna Sen the other day, and she doesn't say a lot (smiles). But she was talking to me about all the songs from Jubilee, the entire show... she remembered everything. She wouldn't have said stuff to me in so much detail if she hadn't felt so strongly about the show.
Aparshakti: The best part is that every generation has got invested in the show.
This one is for the actors. Vikram is famous for being non-reactive, someone who doesn't praise easily. What did he say about each of your performances that made you go 'wow?'
Aparshakti: With me, he's become a little more reactive and responsive. In Bhavesh Joshi (Superhero, directed by Vikram), there was an actor called Ashish Verma, who warned me before Jubilee saying: 'Be very careful... it's a very different kind of set. There is a different vibe.' He reconnected with me a few weeks after we started shooting and asked me how I was doing. I told him that I call Vikram sir 'Paaji' and that he also called me 'Paaji.' Ashish was shell-shocked... he couldn't believe it (everyone laughs)! I never saw Vikram sir being strict.
As far as being non-reactive is concerned, initially I would see him sitting with his head in his hands after every take. I got very upset and worried thinking I wasn't doing it right. I asked his wife, Ishi ma'am, who has done the stills for our show, and she told me that he would be thinking about the edit in his head right there and then!
Prosenjit: After giving every shot, I would keep following him. Whenever he would look at me, I would ask him hesitatingly: 'Shot theek tha?' And then he would be like: 'Haan haan, next shot!'
Aparshakti: One thing I have noticed is that sir has a tendency of subtly nodding his head, but it doesn't happen after every shot. That's the sign. But the stress now is that in Season 2, sir will be careful... now that he knows that we know, he will not give us that sign also!
Pictures at JW Marriott Kolkata: B Halder