Tamannaah talks about collaborating with megastars in Sye Raa
The Telegraph sat down for a chat with the actress before the film's release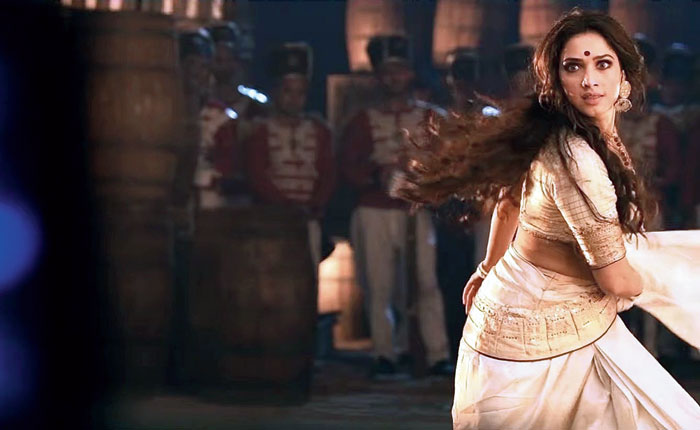 ---
---
Sye Raa Narasimha Reddy, directed by Surender Reddy, stars two of India's biggest superstars - Amitabh Bachchan and Chiranjeevi (titular lead). Sharing screen space in the Telugu film, also dubbed and released in Hindi, Kannada, Malayalam and Tamil, is actress Tamannaah who also starred in the Bahubali franchise. The Woods sat down for a chat with the actress before the film's release. Excerpts:
The Woods: What appealed to you about Laxmi's character in Sye Raa Narasimha Reddy?
Tamannaah: Normally when you hear the film is such a huge magnum opus with so many actors from different industries collaborating, one really does wonder what you can really get to do and what is going to be your role. When I heard my part, I was just so excited because it is so strongly connected with the plot of the film, which I think is very essential. Like whatever long screen-time that you have, essentially boils down to whether it is impactful or not. So with Sye Raa, I get that opportunity, I get a character that is really meaty. It gives me the scope to perform because it's a very layered and strong character. And the fact that it's pivotal to the plot of the film is something that's exciting for me as an actor. Because in the end when you see the experience on the large screen, you want people to take back a character when they go back.
It's a period drama. How did you prepare yourself in terms of body language or costumes?
The prep in my case was mostly learning a classical dance, which was Bharatnatyam, because I play a trained classical dancer in the film. So I needed to train for that. A little bit of it happened before we started shooting the film and then during shooting as well. The good part was that Sushmita (Konidela), who's designed the clothes for us in the film, she really did a lot of prep on how the characters should look. I went through three look tests to lock in how Laxmi is going to look. They put in a lot of effort, first they coined the looks, which actually made our job really simple because then you naturally start to kind of get into the body language of that character. It makes it easier for you.
It's based on a real-life historical figure. Did you read up on the history and characters?
Whatever information was given to me was by my director, regarding the main characters of the film. Of course, whenever you're part of a biopic, you want to know what's been the actual history so that you can be as authentic as possible. But I think my director had really made it very easy for us to imbibe what's been there. All the details he gave made it very easy for us to play the characters.
Chiranjeevi is such a megastar. Did you feel intimidated shooting with him?
Yeah, on the first day! And on that day itself I was shooting a very difficult, very intense scene. It was like in school, how before a test you'd just mug up your lines and make sure that you know your thing (laughs). And I was like, 'I cannot not remember my lines. I shouldn't fumble'. I've never worked before with Chiranjeevi sir. It was pretty much like a dream for me because I've always wanted to work with him ever since I came into the south Indian industry. I'm happy to collaborate on this film because here we get to play some very strong characters. That's what also intrigues me about Chiranjeevi sir, that after so many years of having done so much work and getting so much of love from the audience, he still chooses to play a strong character. The story of an unsung hero... and that's a story that he himself really wanted to tell, he really wanted to make the film. That's why Charan (Ram Charan, Chiranjeevi's son) has actually produced the film. I think that is really amazing because his son is an actor himself. They really did everything possible to kind of make it happen.
You dubbed for it in Hindi too. Do you think a release in so many languages is going to give this film a larger edge?
Yes, of course it is. It was originally made by a complete Telugu production and director. But this film is truly pan-Indian because these are all superstars in their own industries and they have all come together to play characters in this film. The film is bigger than everyone else. The times we are in now, content is being consumed in so many different ways. When you go to a theatre, you want that large experience, that extravagant experience to watch, which this film offers. The whole process is extremely exciting, that we all get to be a part of something like this.
How comfortable are you in Telugu and Tamil now?
I speak Telugu. I feel very comfortable in Telugu and Tamil... I spend so much time there. It took me about five to six years to get comfortable. But once I did, it came very naturally to me. People often confuse me for living there, but I'm actually from Mumbai. The confusion still persists (laughs).
Amitabh Bachchan is a part of this film too...
See how pan-India it is! There's Tamil, Telugu, Kannada, Malayalam, Hindi... actors from everywhere. I think that's what makes this film really special.
How was it working with him?
Well, Amitji is an actor everybody just looks up to. When he comes on screen, he is absolutely magical. I think just the fact that he's a part of this film is a very big thing for me. When you watch so many films of an actor you really admire, just being in the same film means a lot.
It has a power-packed ensemble cast. How was the vibe on set like?
I think it was very well organised because they got so used to having 3,000 people on set at any given point of time. Everyone became used to that kind of framework. And it's not very common, it is a rare thing. You don't get to see so many people on a film set. But I guess when you shoot a film this big, it naturally calls for being more organised. It naturally calls for being more prepared and have a plan A, plan B, plan C.
Any plans of doing a Hindi film soon?
I'm working on a film called Bole Chudiyan right now with Nawazuddin (Siddiqui). It's a love story. I'm still filming for it but I've finished a large part of the film. It's been an amazing experience. I felt creatively very liberated working on this film. Working with Nawazuddin... he's beyond brilliant. Just sharing screen with him was really enriching.
Do Nawaz and you improvise scenes on set?
Yeah, we go crazy (laughs). Sometimes we don't even tell each other things that we want to do. We are like, 'Listen, I'm going to surprise you. So be prepared!' He does that to me and I do the same thing to him. I really enjoy that actually because there were times I didn't know what he was going to do and there were times he didn't know what I was going to do. I think that little improvisation thing that we do on sets is a lot of fun.
What are your other upcoming projects?
I have a Tamil film Petromax, it's a horror comedy. I have another Tamil film called Action, it's with Vishal. I've just signed up a sports film with Gopichand and Sampath Nandi, this is a genre that I've not touched and would be a first. There's the remake of Queen (That Is Mahalakshmi) that needs to come out, we've already finished filming it.
What do you think is the major difference in working in South India as opposed to the Hindi film industry?
I think it's only the cultural difference that eventually is depicted on screen, but that's about it. The process is exactly the same. The language is different, spoken in a different momentum... the languages are spoken differently. So, it's only stuff like these. But the way the films are made or how the experiences on set are, it's very individual. You can't compare industries because even in the same industry, you have two completely varied experiences. That's primarily because you're working with individuals. You are working with new teams every time. Every team gives you a different experience. I've never actually understood the differences of industries per se. I think individual experiences is what really matters.