Sunny side up
Sunny Hinduja is happy with the rave reviews coming his way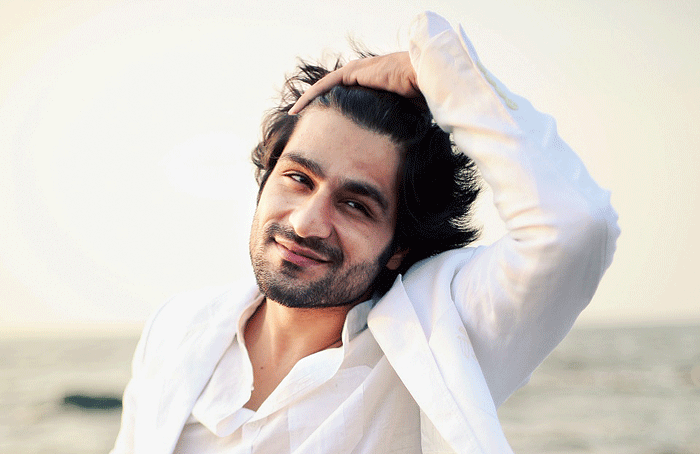 ---
---
Sunny Hinduja, who plays Milind, a team mate of Srikant Tiwari (Manoj Bajpayee), in Amazon Prime's The Family Man, is happy with the rave reviews coming his way since the web show went online.
The actor, known for his performance in movies such as Brij Mohan Amar Rahe and Pinky Memsaab, shares a few moments with The Telegraph on his espionage thriller and how to crack the web show entry test.
The Family Man has opened to huge applause. How do you see this as an actor and an audience?
I feel privileged and honoured to be a part of this fantastic series. The project is special because of the directors, (Krishna) D.K. and Raj (Nidimoru), who are also the producers. They are such a gem. They are clean and kind-hearted and very humble. They always believe in collaborative effort. They will take your suggestions and are completely there for you as directors and as human beings. Moreover they are brilliant writers. The kind of quirks they have in their writing is just unbelievable. Another feather in the cap is Manoj Bajpayee. He has taken this series to another level. The kind of performer he is and the kind of learning I have had with him is beyond words. It's a magic mix of three gems. The audience themselves have to see the magic in it.
How did The Family Man come your way?
Essentially it started with Raj's wife, Shamli. She had spotted me somewhere. I got to know later that she posted my picture and asked people if anybody knew this guy. Then the show went on and suddenly I was contacted through a friend Vaibhav. I knew Raj and DK but then Shamli was looking for me and it was an amalgamation of so many things. The Family Man, it seems, was meant for me.
How was it working with Manoj Bajpayee?
There are no words to explain this. He is so humble and so down to earth and such an immense powerhouse of talent that by simply talking to him The kind of procedure he has, the method he has, those are a great learning experience for me. I am lucky that I got to work with him at such an early age.
Digital streaming platforms are picking up talents from the world over. How do you get notice?
Platforms like Amazon Prime and Netflix are a rage the world over. I recently did a film Pinky Memsaab, which did not release in India but won the best film award in UK, and eventually was picked up by Netflix, so I am glad people here could watch it.
What do you think is the mantra to survive in this highly competitive industry?
The mantra is very simple — just keep honing your craft each day because eventually that will take you places. I had prepared myself before joining the industry... I knew this is gonna be with me for life so I cannot take it lightly. So, I joined the film institute in Pune and I did a proper course and had great exposure. I think without it, I wouldn't have been able to survive even for a year in Mumbai. Be patient and remain fully focussed and believe in yourself.
What's your next project?
There's a series called Hawqal, then there's a film called Jaamun. Then there's Rasbhari, which is a web series by Nikhil Bhatt (of Brij Mohan Amar Rahe fame). There's another big film but I can't say the name. Another with Amazon but again I can't name (laughs).