Solanki Roy talks about a dream role
'Kadambini Debi should be the role model for everyone who wants to break norms and live their own dreams! I admire her for her honesty, determination and spirit!'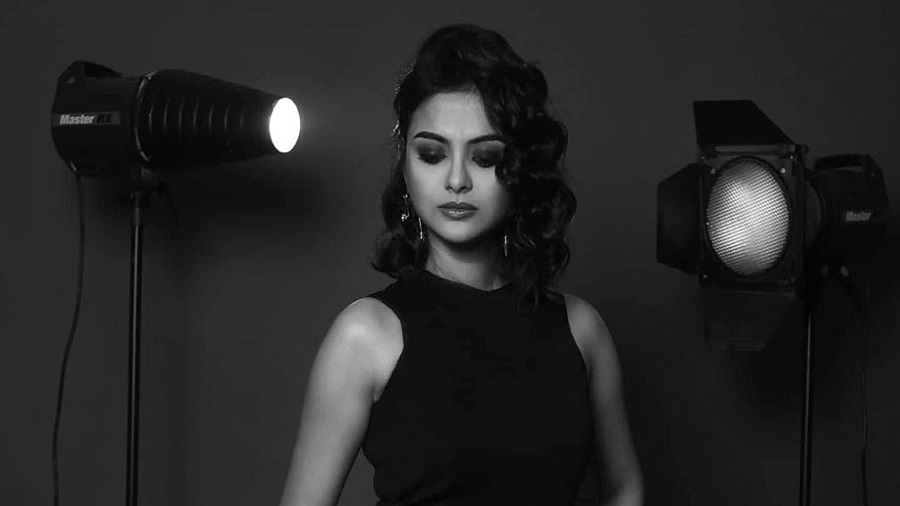 ---
Published 27.07.20, 02:59 PM
|
---
A swift succession of hits made her a popular name on television. Hoichoi web shows like Dhanbad Blues and Montu Pilot followed. And now actress Solanki Roy is revelling in the praise coming her way for her performance as doctor Kadambini Debi in the serial Prothoma Kadambini on Star Jalsha. A chat with Solanki…

How's the feedback on Prothoma Kadambini so far?
The feedback is overwhelming. My fans, friends and family have been praising this show since Day One. I am thrilled by the response. I am very happy. I have been extremely lucky to have received so much love from people and they have loved me in all my shows!

How did you work on the dialect?
I had no idea that I had to speak in 'Bangal'. My ancestors are from Bangladesh, but we never spoke that at home. Initially I fumbled a lot, but my director helped me throughout. Not only him, my co-actors, our unit members… we all speak in 'Bangal' so that we remain in practice. My parents keep correcting my Bangal too!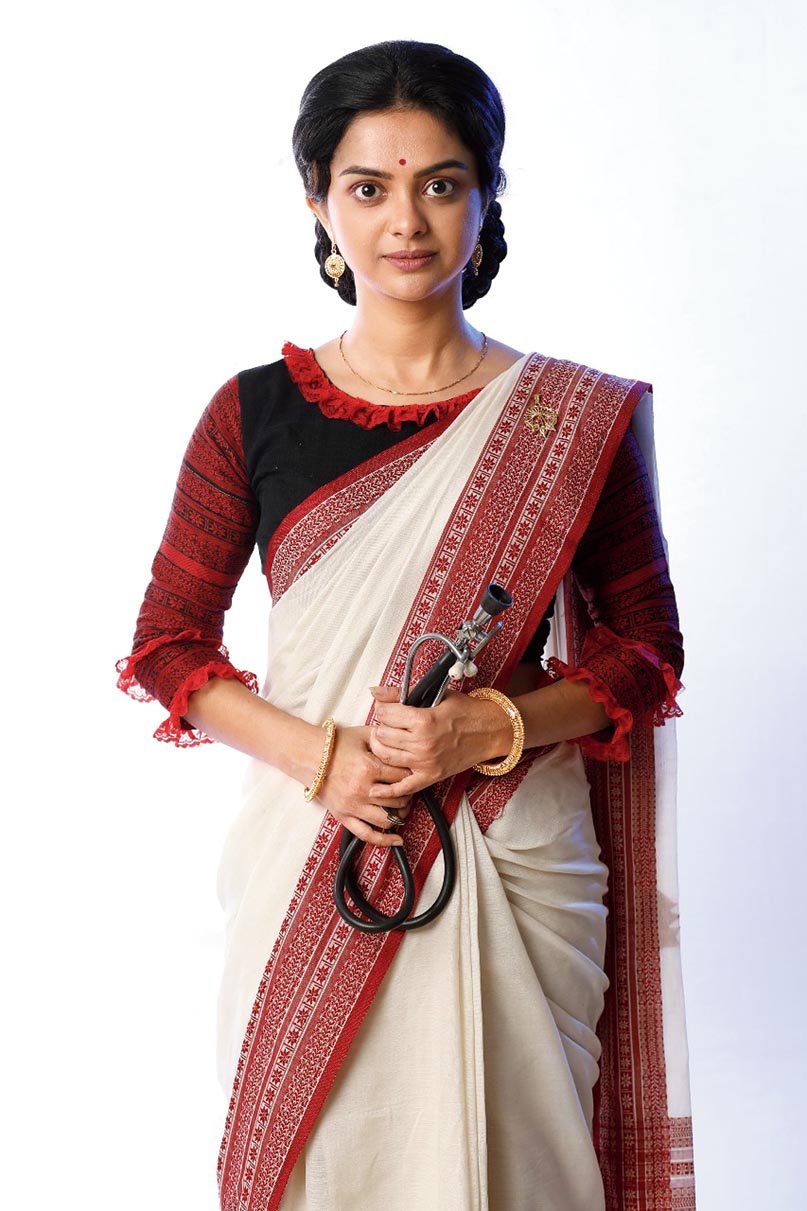 Did you ever want to become a doctor?
No, I wanted to become a journalist may be, but never a doctor. I always knew doctors need to read a lot (smiles)!

Growing up, were you very studious, always doing your homework?
I wasn't very studious, but was generally good in studies. Maa always said, "I never see her studying, how does she get good marks?!"

What was your first reaction when you got to know that you would be playing Kadambini? How did you start prepping for the character?
I was in total awe! I had read about this great woman long back and had secretly wished to play her on screen! It was a dream-come-true-moment for me! I knew about her. Then I started reading more about her. Books helped me to get an idea about the time period. Many of my friends sent me articles on Kadambini Debi. They still do!
Why do you feel Kadambini is such an inspiring figure?
Kadambini Debi was a pioneer in women's education, who challenged all the set beliefs of the society and became the first woman practising doctor (from Bengal). Not only for women, she should be the role model for everyone who wants to break norms, and live their own dreams!

How has she inspired you?
When I first read about her, I was in awe! I was mesmerised by her journey, her life. She not only talked about freedom, she believed it, and she lived her life on that belief. She believed that the human is born free. I have a similar belief system like that of Kadambini Debi. I admire her for her honesty, determination and spirit. I look up to her.

Are you discovering Kadambini every day as you shoot?
I am discovering her every day. In my head, Kadambini is actually a teenage girl, fighting with the whole world to stick to her beliefs. I am getting to know her every single day...

How safe do you feel now on the sets as you shoot?
Yes, things have changed. People are maintaining a distance... we couldn't hug and greet our colleagues when we first resumed work, which was very normal in a pre-Covid world. We don't share our lunches any more, we don't have long addas in our studios where everybody used to join in. I personally miss this, but we don't have a choice. To work safely, we will have to maintain the guidelines and we are doing that. And the most important part is that we are not used to seeing masked faces all around us, which we are getting used to. The most important thing that I discovered about myself during lockdown is that I can stay indoors for days and months without getting mad! I read quite a few books that were pending, watched some really great films, cooked quite a lot, helped my Maa with household work, and learnt crotchet, at which Kadambini Debi was an expert. And I revised my old passion for painting too.