Our favourite web watches
The best to stream in 2019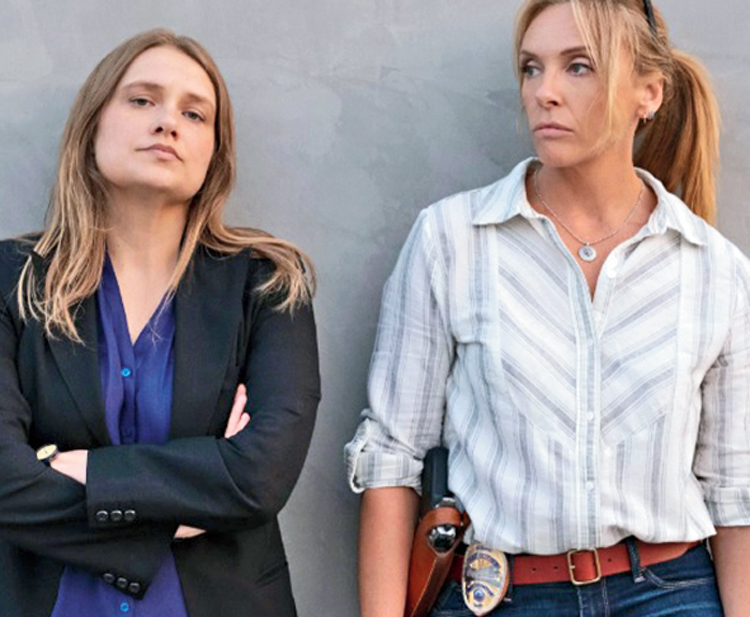 A scene from the series
Source: 'Unbelievable'
---
Published 27.12.19, 04:09 PM
|
---
Unbelievable
Streaming on: Netflix
Truth be told, we'll watch anything that has Toni Collette in it. And when it's a show like Unbelievable, then it's a #doublewin. A grim and credible true crime drama filmed both stunningly and sensitively, the eight-episode Netflix series that dramatised the Washington and Colorado serial rape cases that took place between 2008 and 2011, went beyond the predictable beats of a police procedural to craft a human story. By keeping Marie (Kaitlyn Dever, in fine form) — a teen who is accused of lying about being raped — as the focus, this fiercely feminist take on the nature of truth was a gripping look at trauma, the misuse of power and injustice, with Collette being lent able support by Merritt Wever.

Chernobyl
Streaming on: Hotstar
A disaster that shook the world and continues to affect later generations was expertly dramatised in this HBO series that streamed on Hotstar. Playing out over five deeply unsettling episodes, Chernobyl was a gripping and gruesome account of the Chernobyl nuclear disaster of 1986 and the nature of institutional rot and red-tapism that followed. Powered by horrifying images and a constant feeling of dread and helplessness, Chernobyl was possibly one of the best of 2019, with laudable attention afforded to drama and detail. Powered by scintillating acts from Jared Harris and Stellan Skarsgard, this was a horror story enveloped in a historical docudrama, delivering on both counts.
The Perfection
Streaming on: Netflix
It may have felt more manipulative than clever in parts, but there's no denying that The Perfection delivered — and how! — when it came to both thrills and chills. The story of two musical prodigies engaged in a game of one-upmanship, revenge and murder, this Richard Shepard-directed thriller was superbly gory — we still can't get over that image of Lizzie (played by Logan Browning) chopping off her own hand — and scored with its crackling combination of brutal and beautiful. And there was, of course, that last shot.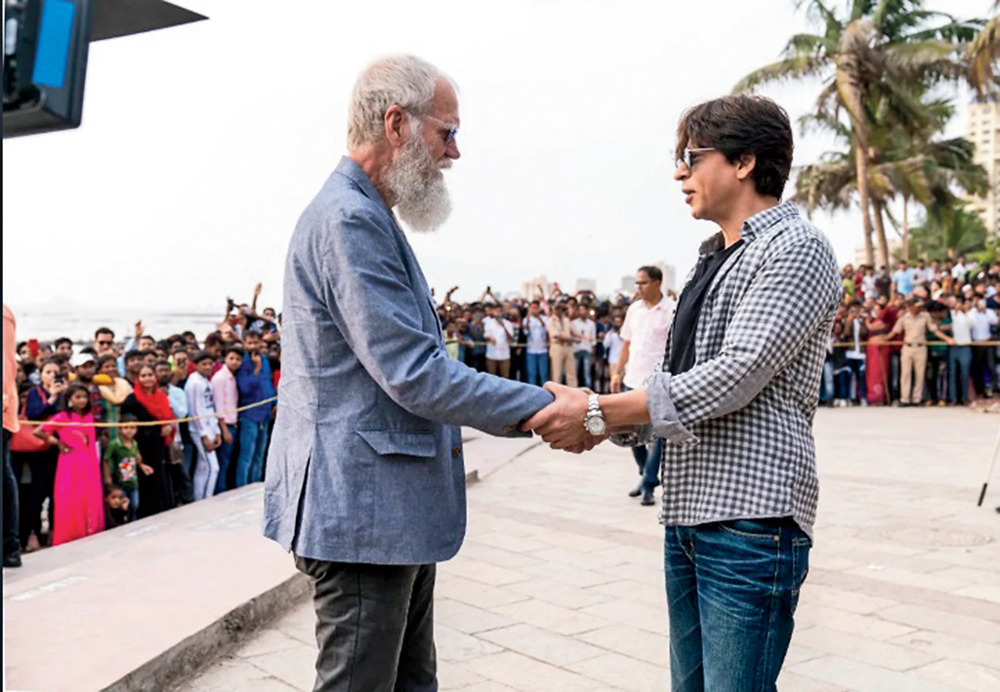 My Next Guest Needs No Introduction
Streaming on: Netflix
What happened when the most charming and articulate man in Bollywood met one of the biggest talk show hosts in the world? Well, David Letterman featuring Shah Rukh Khan, that hit Netflix in October, didn't really deliver fireworks but SRK ensured that there was hardly a minute in that one hour when we didn't break into a chuckle or a cheer. The show didn't tell us anything about the superstar that we didn't already know, but it was fun to watch a flummoxed Letterman react with utter disbelief at SRK's star power — from the screaming crowds outside his palatial Mumbai mansion Mannat to the show's studios in New York. Well, the show is called My Next Guest Needs No Introduction!

Modern Love
Streaming on: Amazon Prime Video
Charming with a we-too look and feel, Modern Love — based on the weekly eponymous New York Times relationship column — was a winner, scoring with its charming premise and heartfelt performances. Exploring the various shades of love through eight love stories, ranging from quaint to quirky and unfolding in New York City, the show found its share of fans, with actors like Anne Hathaway, Tina Fey, Andy Garcia, Catherine Keener and Dev Patel among others, powering this (almost) seamless transition of love — sexual, filial, platonic, narcissistic, romantic — from page to screen.
Conversations with a killer: The Ted Bundy Tapes
Streaming on: Netflix
This was a fascinating look into the psyche of one of the world's most infamous serial killers. Conversations with a Killer sourced over 100 hours of tapes and archival footage to stitch together four episodes spanning 60 minutes each, and depicted the machinations and modus operandi of Ted Bundy. A largely engaging serial killer profile made interesting with accounts by family, friends, surviving victims and law enforcers who worked on his case, Conversations with a Killer may have been accused of providing a criminal with a platform he shouldn't ever have been given, but as a piece of work, it was both gritty and gripping.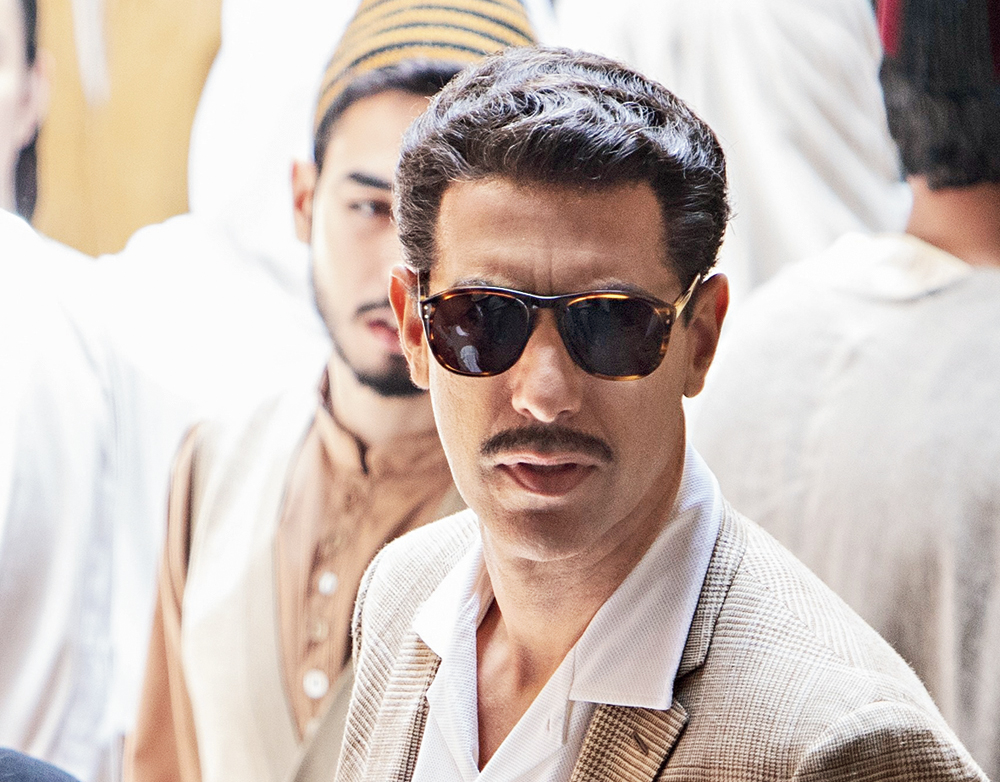 The Spy
Streaming on: Netflix
The exploits of Mossad man Eli Cohen was brought to life by Sacha Baron Cohen — in what is his best dramatic work yet — in this Netflix series spanning six episodes. Although accused of being a trifle inaccurate historically, The Spy nevertheless made for compelling viewing, with director Gideon Raff delivering a taut, if slightly functional and familiar, psychological drama. The Spy wasn't really groundbreaking, but a riveting Sacha Baron Cohen kept us invested.

The Society
Streaming on: Netflix
A bunch of teenagers let loose in an abandoned facsimile of their own town with no adults to discipline them and no rules to abide by. The deliciously dark, if not altogether original, premise of The Society came laden with promise, and the Netflix show made for a largely compelling watch. The Society may seem like a show that simply transposed the everyday issues of young adults into a dystopian timeline, but it did make for an engaging examination of the repercussions of new-found freedom and responsibility, an exploration of community and culture and what it actually means to grow up in a hurry.
Made in Heaven
Streaming on: Amazon Prime Video
One of the best homegrown shows on the web this year, Made in Heaven uncovered the chaotic — and often neurotic — world of Indian weddings, all the while functioning as a succinct portrayal of complex lives and even more complex relationships. Working within the grey areas that define every relationship, Made in Heaven used the glitz and glam of the big, fat Indian wedding to depict the faults and foibles of its principal characters, touching upon pressing issues like extramarital affairs, homophobia and patriarchy. Distinguished by we-too conflicts, this highly nuanced show scored on detail and made for a very compelling binge-watch.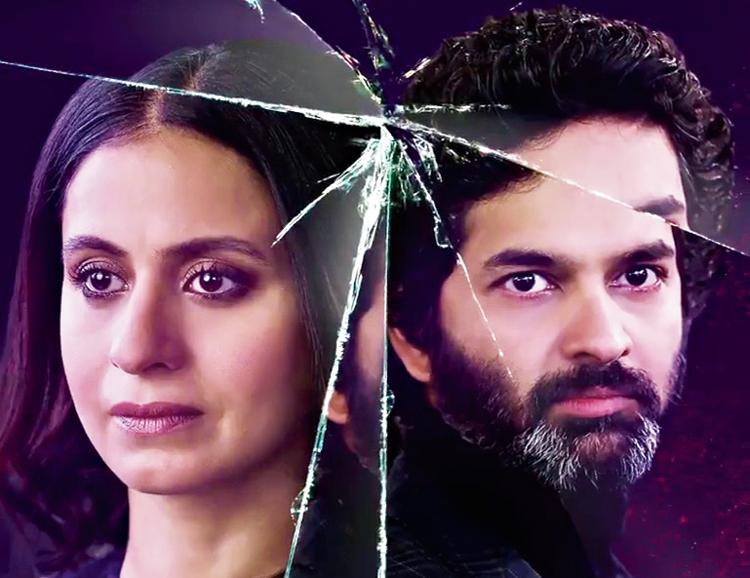 Out of Love
Streaming on: Hotstar
Infidelity, secrets and a family on the boil made for a very engaging series in Out of Love, with Rasika Dugal pulling off both vulnerability and volatility. Based on the British TV show Doctor Foster but pretty much moulded in the Indian time and space, Out of Love was well acted and competently directed, with a seemingly straightforward tale of betrayal in a marriage being afforded many, many layers. The dining table episode — where the pressure cooker-like situation built through the episodes boils over and explodes — is memorable.

Typewriter
Streaming on: Netflix
Thriller master Sujoy Ghosh crafted a five-part series that successfully meshed horror with adventure. Typewriter, set and shot in Goa, may have been an uneven watch, but had the right ingredients for a chill-and-thrill ride. Scoring high on atmospherics, the series had some credible performances from Palomi Ghosh, Purab Kohli and Jisshu Sengupta, with Sujoy lending his trademark touches of taut scenes and tension-imbued atmosphere, tempered with a lightness of touch. Plus, the child actors — enacting a Famous Five kind of template — were top-notch.
Delhi Crime
Streaming on: Netflix
This part-fictionalised retelling of the 2012 Delhi gang rape triumphed both as a police procedural and a human story. Shefali Shah — her eyes warm and wet, steely and searing — was the life force of Delhi Crime, with Rajesh Tailang and Rasika Dugal lending able support. Not a comfortable watch, Delhi Crime told the story of the five days after the gruesome crime, articulating the redoubtable spirit and resilience of the cops, led by Shefali's Vartika Chaturvedi. A show that forced you to press the pause button often, and yet keep coming back to it, Delhi Crime worked on the strength of its grit and grimness, approach and atmospherics.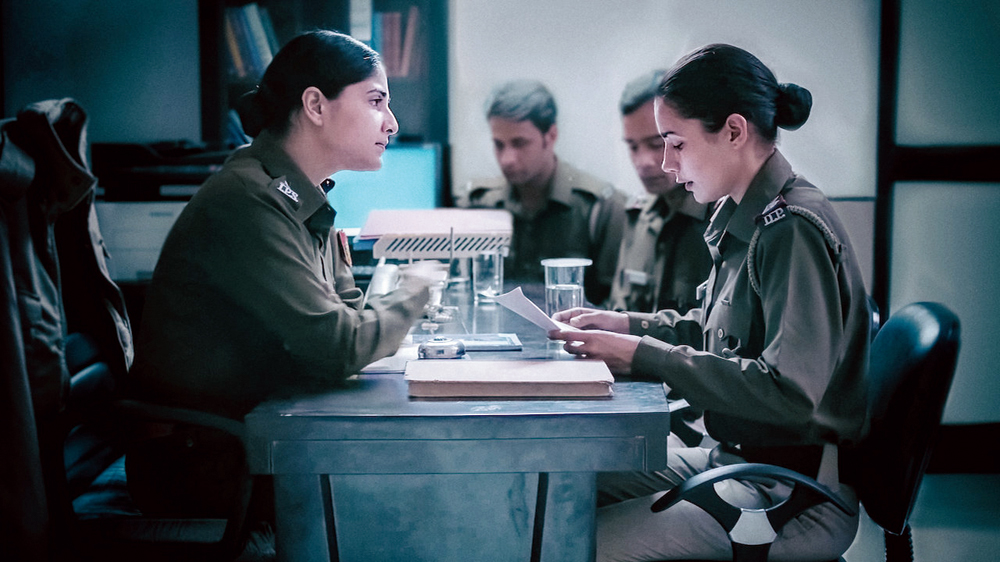 Soni
Streaming on: Netflix
A big winner at festivals abroad, Soni was a slow-burn watch that told the story of two women cops who constantly shatter the glass ceiling but are pulled back by patriarchy and gender politics at every step. Poignantly and powerfully directed by Ivan Ayr, Soni was real and relatable, even as it told the story of crime and criminals, the constant misogyny faced by its women protagonists making it universal. A technical triumph — all the scenes were shot in one take — Soni lay bare the double-facedness of society, striking the right balance between subtle and hard-hitting.
One Mic Stand
Streaming on: Amazon Prime Video
Amazon Prime Video has had quite a few stand-up comedy properties — Comicstaan is a prime example. This year, they came up with a winner in One Mic Stand, a show in which some of India's popular faces — politicians to actors to musicians — were mentored by well-known comics to go up on stage and do stand-up comedy for the first time.
While some like Richa Chadha and Taapsee Pannu killed it with their irreverent attitude, music man Vishal Dadlani, who was visibly nervous on stage, was a #fail. The pick of the lot? Politician Shashi Tharoor who used his gift of the gab to knock it out of the park, bringing the house down by directing a lot of his jokes at himself. Sample: "Anything I say is assumed by people to be more complicated than it really is. Like today, I was ordering lunch at a restaurant and I said, 'May I have a Caesar Salad?' and this woman goes, 'Oh, Shashi! Always quoting Shakespeare!'"
Kaafir
Streaming on: Zee5
Dia Mirza slipped into the skin of a Pakistani woman trapped in an Indian jail in this Zee5 series that was a touching watch. Parts of Kaafir may have seemed contrived and convenient, but what worked was its strong emotional core and the fact that it shunned stereotypes. Uri man Mohit Raina was the backbone of the show that successfully delivered the message of humaneness in the time of hate.

Returning shows
Stranger Things Season 3
The third season of the smash-hit Netflix show upped drama, humour, emotion and nostalgia to come up with an eight-hour whirlwind ride. Taking a leap forward in plot and players, storytelling and sentimentality, Stranger Things 3 milked '80s nostalgia like never before, its edge-of-the-seat denouement (Is Hopper really dead?!) setting up things nicely for Season 4. And Dustin and Suzie breaking into The Never Ending Story is a classic.

Fleabag Season 2
Powered by a sparkling Phoebe Waller-Bridge, also the creator and writer of the Amazon Prime Video show, Fleabag 2 brought agony and ecstasy in a season that was heartbreaking and yet funny. A medley of some of the most striking moments and words on the small screen this year — "I want to f*** a priest" is, by far, our favourite — Fleabag 2, like the first season, expertly broke the fourth wall to bring us face-to-face with a woman battling both lust and grief, to give us one of the most watchable web shows ever. Phoebe Waller-Bridge, we heart you!

The Crown Season 3
Olivia Colman winningly took over from Claire Foy in Season 3 of this Netflix series that follows the political rivalries and romance of Queen Elizabeth II's reign. Season 3 remained an engaging mix of personal drama and world events, humanising members of the British royal family and carrying on its central core of being irresistible and insightful television.

Big Little Lies Season 2
Meryl Streep stepped in to power Season 2 of this already very watchable HBO drama — streaming on Hotstar — joining the cast of Nicole Kidman, Reese Witherspoon, Shailene Woodley, Laura Dern and Zoe Kravitz. Tracing the "Monterey Five" in the aftermath of Perry's death, Season 2 thrived on the template of "sisterhood of the hushed secrets" continuing to temper weighty issues like rape and domestic abuse with soapy melodrama. Streep — part chilling, part vulnerable — was, as expected, its beating heart.
Sacred Games Season 2
It came in with huge buzz, but Season 2 of the Netflix show that redefined web watching for many, was a largely tepid ride. Sacred Games Season 2 expanded the character arcs of both Ganesh Gaitonde (Nawazuddin Siddiqui) and Sartaj Singh (Saif Ali Khan), but the introduction of some new characters took away from the larger focus of the show, with the agency and urgency that distinguished Season 1 starkly missing. Its cliffhanger of an ending — more frustrating than fulfilling — was the final straw.

Inside Edge Season 2
The murky underbelly of T20 cricket, interspersed with personal stories of hubris and heartbreak, was the focus of this Amazon Prime Video series that won many fans in Season 1. The second season of Inside Edge carried forward the tone, theme and template of the first, imbuing some characters with more shades and also expanding the narrative to include issues like doping. Season 2 wasn't as compelling as the first but did make for an entertaining watch.