Only Murders in the Building S2: A meta murder mystery with Shirley Maclaine, Paul Rudd, Amy Schumer
Steve Martin, Martin Short and Selena Gomez shine once again in the second season of the whodunnit streaming on Disney+ Hotstar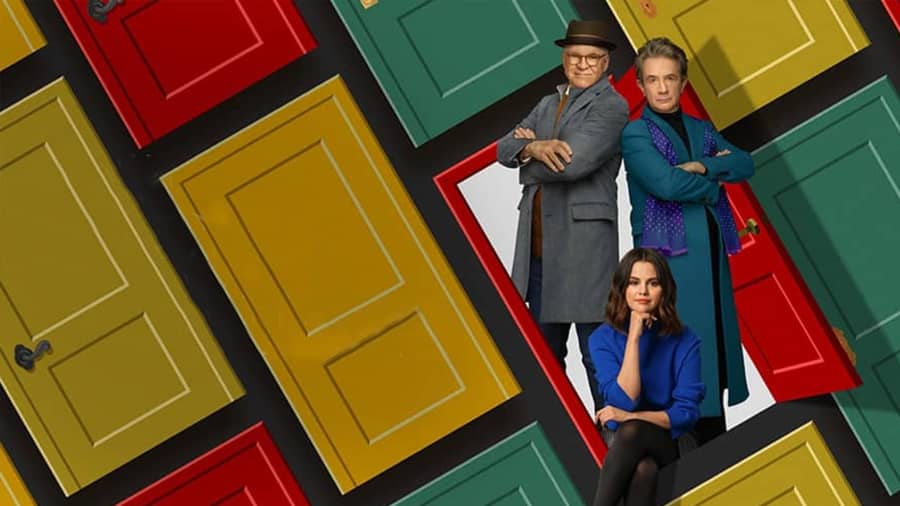 A still from 'Only Murders in the Building' season 2.
Twitter
---
Calcutta
|
Published 26.08.22, 03:26 PM
|
---
After leaving viewers on a cliffhanger in its debut season, Only Murders in the Building balances the score in the second season — but not before unleashing yet another murder and a riotous, fun-filled journey that lights up the grisly path leading towards the final revelation.
The crime-fanatic trio of Charles, Oliver and Mabel — played by Steve Martin, Martin Short and Selena Gomez, respectively — not only solve another murder in their building in New York City but also milk the gory incident in their podcast by the end of the latest season of this mystery-comedy series created by Steve Martin and John Hoffman. Here's what makes Season 2 of Only Murders in the Building on Disney+ Hotstar as good as the first season. 
There's another murder in the building The second season hots up with mysteries piling up layer after layer. There's another murder in the building — someone stabs Bunny Folger, one of the residents of Arconia where Charles, Oliver and Mabel live. And the trio, who came together in the first season and started sleuthing around after a resident got killed, begin sniffing at the site of the crime. But Mabel gets implicated in the murder, and investigating further could turn fatal. Yet, having had a taste of true crime, the trio cannot help but continue with it and also with their true crime podcast.
More about Charles, Oliver and Mabel This season throws light on the backstories of the three amateur sleuths outside the confines of their building. We learn more about Charles's (Martin) family history and present condition as he resumes his acting career. Oliver (Short), who is a former Broadway director, continues to show off at every single opportunity, but you get to see more of him as a family man. Mabel (Gomez) gets involved in the Bushwick art scene and starts dating a fancy English artist, who is convincingly portrayed by Cara Delevingne. Mabel finally buries her past demons and moves on to enjoy life once again.
Star appearances: Shirley MacLaine to Paul Rudd Tina Fey is back as Cinda Canning, who runs a wicked podcast about the three podcasters. Shirley MacLaine turns up at Arconia (further details will be a spoiler), wearing Iris Apfel-style specs. Amy Schumer briefly appears as herself in some of the episodes. There are plenty of other top-drawer actors — some playing fictional versions of themselves and others taking up character roles — whose appearances have been kept as surprises. Antman star Paul Rudd makes a guest appearance in the season finale and he lays the foundation for the third season.
Standout performances As the second season focuses more on Mabel's journey as an individual, Gomez grabs the opportunity to portray a wide emotional range with her presence and quirky fashion sense. Michael Rapaport as Detective Kreps, the lead investigator in the Bunny Folger murder case, is funny and scary all at once. Zoe Colletti effortlessly plays the teenage daughter of Charles's ex-girlfriend and her chemistry with Steve Martin stands out. However, it is Adina Verson who steals the show in her limited screen time as Poppy White, assistant of Cinda Canning, who hides her ambition under a vulnerable and harassed front.
Different seasoning this season The latest season is extremely self-aware about what it's doing. By presenting a meta murder mystery in the guise of a slapstick comedy, Only Murders in the Building becomes a pathbreaker. You can also spot scenes that give the impression of a show-within-a-show — right from flashbacks and snippets from Charles's TV show Brazos to Amy Schumer's proposal of making a TV show with the trio's podcasting adventure.