My mitti , my life and my death
He quit his IT job to understand India's continuing agrarian crisis, then turned his work into a documentary. Prasun Chaudhuri chats with a filmmaker who wants to alert urban India and reassure those toiling in the fields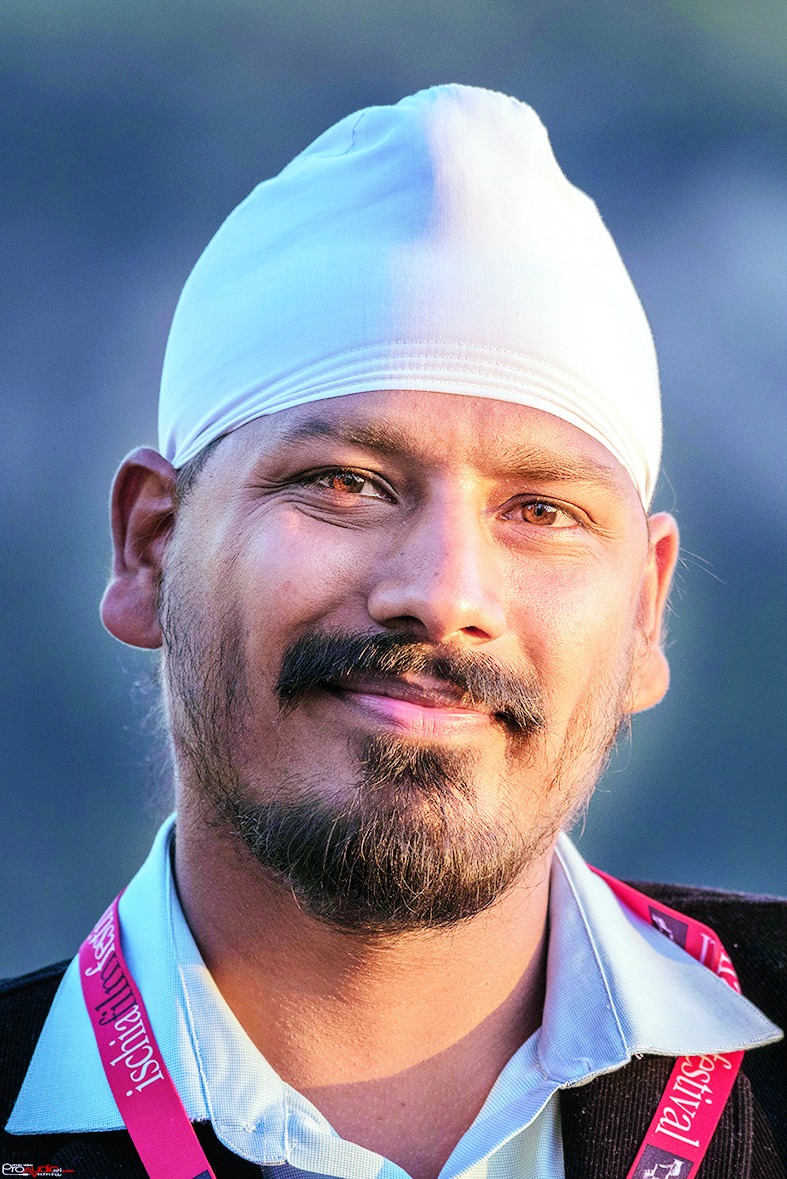 ---
Published 22.07.18, 12:00 AM
|
---
By the time Prime Minister Narendra Modi finished his address at the farmer's rally in Midnapore last week, somewhere in India one farmer would have committed suicide. At least that's what data suggests.
In the last 20 years, over 3.2 lakh farmers have committed suicide. Today, there is one farmer suicide every half hour. The Modi government doesn't tire of promising to "double farmers' income" but little has improved post-2014 in the agricultural sector.
That day, in Bengal's Midnapore district, with his eye fixed on the 2019 general elections, Modi spoke about the Centre's decision to increase the minimum support price or MSP of kharif crops. Filmmaker Anshul Sinha, however, says, "There are thousands of crops our farmers cultivate but only a handful qualify for MSP. And even where MSP exists, it is not enough to help farmers recover production cost."
Three years ago, Sinha decided to give up his job in an IT company in Hyderabad. At the exit interview, he shared his reason - he was deeply concerned about India's agrarian crisis and farmer suicides, and wanted to explore the reality on the ground. His employers, a little aghast perhaps, remarked as much in the comments section of the exit interview form.
Over the next few years, Sinha showed more method than madness. He started to work on a documentary that asked the question: What is wrong with the agriculture sector in India?
The film was shot across three states - Maharashtra, Telangana and Punjab. Sinha trained his camera on farms, mandis or wholesale markets, interviewed families that had suffered the crisis. In sweltering heat he toured the farms of Marathwada, infamous as the suicide zone in Maharashtra.
In 2017, his docu-drama, Mitti - Back to the Roots, was released. It portrays 25 major issues that are pushing Indian farmers over the edge.
"It was the result of more than a year's research on issues such as farmer suicides, pesticide poisoning and land-grabbing that have turned farming into the most hazardous profession in India," says Sinha.
But Mitti does not stop at holding up the mirror. It also shows the possible ways out of the debt traps and death. Says the 28-year-old filmmaker, "Its aim is to discourage farmers from giving up farming and offer solutions so that it can become a viable vocation again."
A year after its launch, Mitti has turned into a movement. It would not be incorrect to say that that was part of the original plan - maximum impact.
The film is different from a regular documentary in its pitch. It has emotion, drama, a song-and-dance routine, villains, evangelists, basically, all the ingredients of a Bollywood flick. Says Sinha, "Our aim was to reach out to maximum people and not turn the thing into a sermon." The title track, perhaps deliberately, is in the mould of a O Palanhaare, à la Lagaan. It goes: Mitti mitti/ Teri ye mitti/Tujh ko pukaare/Tu haar na maan re pyaare...
The film begins with a close shot of a farmer. One minute he is ploughing his field in pouring rain and staring at the dying crop. The next minute he succumbs to a heart attack. Flash forward. The deceased man's daughter, Ekta, a young agriculture scientist, tries to get to the bottom of the farm situation.
A generous portion of the documentary is refracted through Ekta's consciousness. She is seen travelling from farm to farm, investigating. She learns bit by bit that a vicious cycle pushes high-yielding or genetically modified seeds to the farmers, forces them to invest in hazardous chemical fertilisers and pesticides, to take loans at high interest rates, and struggle with drought and unscrupulous traders.
A large part of the film was shot in Enabavi, India's first organic village near Hyderabad. This chemical-free village in Telangana reportedly rid itself of poverty and farmer suicides through organic farming.
Post-research and before shooting, Sinha and his team visualised 1,000-plus frames on the drawing board. Some of the crew even learnt farming techniques and conducted research under the mentorship of G.V. Ramanjaneyulu, an agriculture scientist who runs the non-profit Centre for Sustainable Agriculture in Hyderabad. Ponnam Mallaiah, an elderly farmer from Enabavi, helped them.
"Today, Enabavi has shown everyone how to take up sustainable farming and find the way out of agricultural distress," says Ramanjaneyulu.
The farmers grow paddy, pulses, millet, cotton, chilli, tobacco and vegetables. They process their paddy and sell directly to consumers and also through a marketing channel called Sahaja Aharam in Hyderabad. This has reduced their dependence on MSP, the government and middlemen.
Ramanjaneyulu says, "Even though farmers grow hundreds of crops across the country, the government doesn't decide MSPs on most of them. The price, in case of most, is decided by wholesalers and retailers based on demand and supply. The farmer and the consumer benefit the least."
According to Ramanjaneyulu, the farm crisis has gone from bad to worse in the last four years. He says, "Input costs have gone up but the price of farm produce has gone down significantly. Today, on an average, a farmer earns around Rs 5,000 per month."
Mitti is made up of more such facts and figures, alongside a lot of real-life accounts, including those about unscrupulous scientists who push untested genetically modified crops onto farmers. "There is no regulation from the government because politicians are complicit with big transnational companies that sell exorbitantly priced seeds, fertilisers, herbicides and pesticides. It's a vicious cycle," Ramanjaneyulu adds.
Mitti shows how a young cotton farmer commits suicide and how eventually, his entire debt-trapped village is put up for sale. "There is indeed a village called Dorli in Wardha that was up for sale," says Sinha.
Talking about suicides, Ramanjaneyulu speculates many more farmers may have killed themselves in the last few years than what the records show. "The National Crime Record Bureau hasn't released data on farmer suicides after 2015," he points out.
Data on farmer suicides is often fudged and sometimes police force the family of a victim to declare that the farmer has been suffering from depression. The administration routinely glosses over the real cause of depression - farm distress.
According to Sinha, more daunting than the research and shooting was the task of finding producers and distributors for the film. He managed to organise over 60 shows in colleges, villages, community halls and at farmers' meetings in India and abroad.
When Sinha hit a roadblock, first with producers and later with distributors, the team raised the money required through crowd-funding and volunteer support. Many of these funding agents, collectively known as Farmer Champions, are software professionals.
Mitti has been dubbed in four languages - Telugu, Marathi, Tamil and English - and has been made available in video-sharing platforms.
"This is probably India's first crowd-funded social impact feature film," says Dinesh Chandrasekhar, one of those who helped raise funds. He says the film has been successful in reaching out to the urban audience, which now knows a slice of that farmer's life who is responsible for the produce in our kitchens, the food on your plate. If because of Mitti even a section of urban India is aware of our farmers' woes and their struggles, it would be something, he feels.
Sinha has received awards and accolades for his docu-drama. He, however, thinks the best compliment came from a 60-year-old farmer after a recent show in a village in Telangana. The farmer said, "No one has ever thought of our problems better. You've captured how a farmer's life has become so difficult in the past few decades. But I am glad to learn that there is a way out of this."