Movie magic: From the Jio MAMI 21st Mumbai Film Festival
The MAMI film festival has evolved into a cutting-edge destination for the best of world and Indian cinema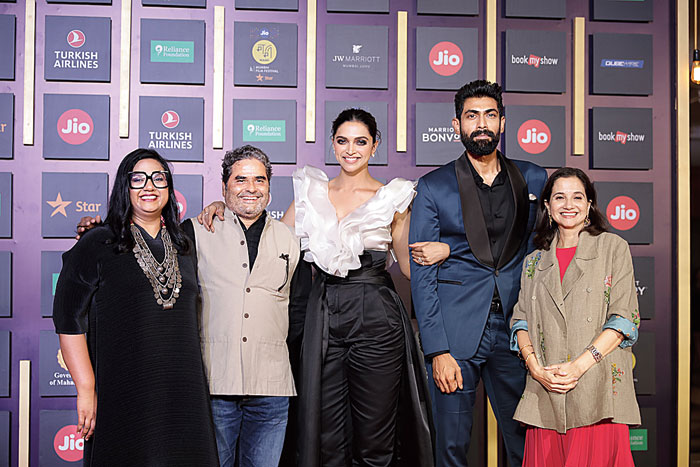 ---
---
Scores of men and women, both young and young-at-heart, studiously marking out multicoloured blocks on a blue brochure, orange and black jholas strung on their shoulders. They feverishly run along a narrow footpath, with an eye on their watches, ignoring the inviting Starbucks in the vicinity promising steaming cups of latte and free WiFi and even neglecting to take that much-needed cigarette break. If you were somewhere in Mumbai's Andheri West in the days between October 17 and 24, this could well have been the sight that would have greeted you between Infiniti Mall and Citi Mall, about 500 metres apart. Those were the dates when the MAMI film festival — officially known as the Jio MAMI 21st Mumbai Film Festival with STAR 2019 — was playing out in the city.
An annual festival that witnesses film buffs, not only from Mumbai but from all over the country, converge to watch the best of desi and world cinema, getting up-close with the cast and crew at the question-and-answer sessions that follow many a screening and having the rare opportunity to attend masterclasses by the masters of the craft, MAMI — short for Mumbai Academy of Moving Image — has slowly but surely transformed into a holistic, cutting-edge film festival, an "inclusive movie feast" as it likes to describe itself that "offers the best of world cinema to the people of Mumbai and the best of Indian cinema to the world".
Packed houses at the city's PVR multiplexes — the partner-exhibitor for MAMI, along with refurbished single-screens like Regal and Matterden — with cinephiles trooping in as early as 8am and staying on to catch shows as late as 11pm, people making no bones about plonking themselves on the shining lobby floors as they enthusiastically exchange notes on which films to catch and which to miss, rubbing shoulders with filmmakers and actors who have perhaps walked in to catch the same film, even making new friends bound by a common love for cinema… such sights at MAMI are common, and the frenzy only seems to be growing by leaps and bounds every year.
"MAMI has always aspired to be a shorthand for excellence in cinema," Smriti Kiran, the artistic director of MAMI, tells t2oS when we catch up with her for a chat. It's Day Seven of this year's edition of the festival and with one day to go, the 40-something former journalist and creative producer with an amiable personality and an infectious laugh, is noticeably relaxed. Smriti and the current team at MAMI took over four years ago and since then the festival has witnessed a marked resurgence, distinguished not only by the quality of the content and talent that's been brought in but also by a revived interest among the audience. It's largely an all-women top order at MAMI. Besides Smriti, there's festival director and noted film critic Anupama Chopra as well as names like Kalpana Nair and Uma DaCunha. Actor Deepika Padukone became the chairperson of the festival in 2018, taking over from filmmaker Kiran Rao.
This year, MAMI has seen one of its biggest editions. A total of 25,000 delegates from all over the world made their way to Mumbai with 190 films being screened. Contrast this to a delegate count of 7,000 in 2015. Smriti doesn't like to talk numbers, but can't deny that it's the digits that show how big MAMI has become in the last few years. She agrees, though, that the pressures have surmounted over the years.
"Once a property starts to become valuable, the pressures change. The pressures used to be very different in 2015 and 2016… the pressures now are very different. Now, the biggest task is how to say 'No'. The initial struggle was to have people to have faith in the property, to have the right kind of partners… we have had partners who have been with us for the last five years and this festival wouldn't have been possible without them," says Smriti, between adjusting her gigantic glasses and sipping on her chai at JW Marriott in Juhu.
CREATING VALUE
Creating a festival of this stature — this year alone, MAMI has seen globally acclaimed filmmakers like Fernando Meirelles, Hany Abu-Assad, Oliver Laxe and Ari Aster not only showcase their latest films but also do jury duties — takes a lot of hard work, but what has worked for the festival, Smriti believes, is "building relationships". "Today, we've got films that we couldn't earlier imagine getting… but that's taken five years of consistent work and networking. You need to have the passion to do anything it takes, within permissible limits, to get the movies and the talent you want," she says.
Tireless efforts by Smriti and her team have ensured that the names associated with MAMI this year are as big as they come in the film festival circuit. There is Christian Jeune, who is the lead programmer of the Cannes Film Festival, Telluride Film Festival executive director Julie Huntsinger, Joana Vicente who is the executive director and co-head at the Toronto International Film Festival, Grainne Humphreys, the artistic director of the Dublin Film Festival and Mark Adams, the artistic director of the Edinburgh Film Festival, to name a few. In India, names like Vishal Bhardwaj, Zoya Akhtar, Shabana Azmi and Kabir Khan have been associated with MAMI for many years now.
"We've managed to create a cycle at MAMI. We have jury members who come in and if they have a great experience, they become friends of the festival. In time, they go and talk about MAMI globally. We've had people like (American filmmaker) Ava Duvernay going out and telling people that MAMI is 'fantastic'. Immediately, that's brought in more response. Fernando (Meirelles) has told us he will go and talk about MAMI globally. That's very important to us so that the world knows the kind of work that's being done in India," says Smriti. Case in point: Shut Up Sona, a documentary starring singer Sona Mohapatra, has already been invited to three international festivals after a resounding reception at MAMI.
DELIVERING WORTH
What distinguishes MAMI from others of its ilk is that it's just not limited to eight days every year. Team MAMI has taken care to ensure year-round engagement with cinema lovers. Besides the main festival, there's the Young Critics' Lab that mentors aspiring film writers and critics. Various editions of the festival have had the Mumbai Film Mart, a unique space created to bridge the gap between content creators and content platforms, and the Movie Mela where film personalities get together to talk about everything related to the movies. This year, MAMI launched the Industry Program, a set of highly curated one-on-one sessions involving industry professionals and Indian and international experts from the world of film.
"We are expanding slowly, but our growth is very qualitative," says Smriti. "When we get down a foreign filmmaker, we make sure he not only showcases his own film that he's here for, but also moderates a session for an Indian film and its makers. Now if he's going to be doing that, then that means he will need to watch that film and you never know what he might see in that film and perhaps talk about it. So that's how we deepen engagement that goes far beyond the eight-10 days of the festival.
We care about the community and do things to ensure that the community goes forward," she adds.
ENGAGING THE AUDIENCE
Delivering an experience to the Indian film fan has always been the goal for Team MAMI. "Our audience is very adventurous. We just have to introduce new content to them. People may have access — through Netflix, Amazon Prime Video, Hotstar, AltBalaji — to a variety of content now, but often they don't really know what to watch. So we want to become a forum that delivers that awareness and knowledge to them through the films we screen, the talent we bring in, the masterclasses and workshops we conduct…. We aspire to be a curating platform and that's what we have always done, because of which the numbers at MAMI have consistently gone up," says Smriti.
One big way in which MAMI has been able to engage the audience has been by making itself highly accessible. "The films we have need to reach everybody. We don't believe in making people say, 'Maine dus ghante line mein khade hoke film dekhi'. If people have to do that, then that means we are doing something wrong. The cost makes it accessible to all. It's our job to make it easy for you," believes Smriti.
KEEPING IT OPEN
One of the key factors in running a festival of this magnitude, Smriti believes, is "to keep the doors open and to be nimble". She again reiterates that it's not the numbers that make MAMI what it is, but the people who plug in. "This has never been a single person-single team gig," she says. She also believes that one of the dangers involved in running a festival like this is giving into vanity. "I always take care to never give into the vanity that, 'Oh, I need to clock 20 masterclasses this year'. But the question is, who did you do those masterclasses with? 'On my PPT, I need to fork in 30 workshops'. But those workshops are of no consequence if no one is learning anything! At MAMI, we are not interested in simply clocking numbers," she reiterates.
THE BOLLY FACTOR
The imprint of so-called popular cinema — or simply put, Bollywood — on MAMI could well raise a few eyebrows, especially with Deepika being appointed as chairperson. But Smriti believes it's a
win-win for MAMI. "Popular cinema will always be there. A festival also needs bells and whistles and honestly, there is a lot of merit in a lot of our mainstream cinema. They are only helping us. They have nothing to gain from us. Irrespective of whether Deepika Padukone is the chairperson of MAMI, she will always be a popular movie star, she'll be a hit, she'll still be called for endorsements… what is she gaining from MAMI? We are only taking from her. Her presence generates more interest… she is one of MAMI's biggest currencies," says Smriti.
She's also quick to point out that MAMI, even though it closed with Saand Ki Aankh this year, has never been pressurised to play a Bollywood film in the middle of its Competition Section. "But Mad Max: Fury Road premiered at Cannes a few years ago, with Charlize Theron walking the red carpet," she laughs.
BEYOND BOLLY
That MAMI does ensure that Bollywood isn't its focal point is illustrated by the fact that the festival this year opened with Moothon, a Malayalam film. "MAMI has always been an 'Indian' film festival… it was never a Hindi film festival. What we have done over the last five years is open with an Indian film consistently. Accessibility, knowledge, self-assuredness and owning up to one's roots are all reasons why today we have opened with a Malayalam film," signs off Smriti.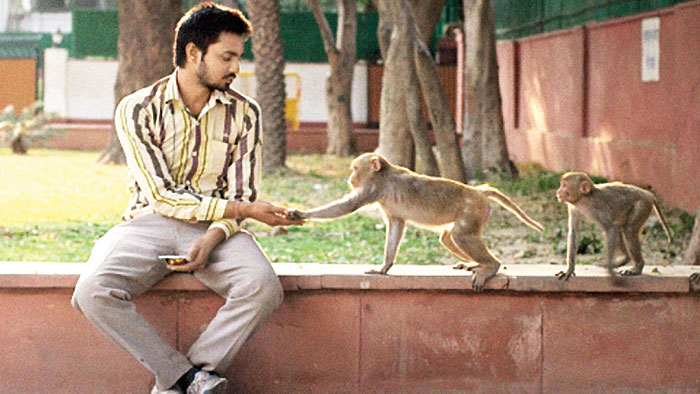 1. Eeb Allay Ooo!
The big winner at MAMI this year — it notched up the Golden Gateway in India Gold, a section for contemporary Indian films, as well as the Young Critics' Choice Awards and Best Actor for Shardul Bhardwaj — this Prateek Vats film is a heartwarming tale about a young migrant in Delhi who has to contend with hordes of monkeys on a daily basis in his job as a monkey repeller. One of the biggest draws at MAMI, Eeb Allay Ooo! was described by the festival jury as "a comedy with deep emotions, and a film that often reminds us of our primal instincts". Blacklist founder Franklin Leonard — who served as jury member — tweeted, "I was very impressed by the quality of the scripts for the films that you could describe as script driven. Eeb Allay Ooo especially was remarkably well done on a few fronts."
2. Bombay Rose
Animator Gitanjali Rao's first animated feature — a frame-by-frame painted ode to Bombay — was a top favourite at the festival, drawing long queues on all the days it was screened. A tribute to the old-world charm of the city and at once a paean to and a takedown of conventional Bollywood, Bombay Rose won big at MAMI, including the Silver Gateway in the India Gold category, where it was lauded as a "beautiful story of love with delightful colours and soundtrack, which captures the essence of a city". The film also won the Manish Acharya Award for New Voices in Indian Cinema.
3. Aise Hi
At the core of this slice-of-life film that created a huge buzz at the festival is a sexagenarian (played by Mohini Sharma, who won the Best Actor Female honour) rediscovering and realigning her life after the death of her husband. The film, directed by Kislay, lays bare the discomfort of a society when a widow chooses to live life on her own terms. Drawing a standing ovation at MAMI, Aise Hi also won the Film Critics Guild Award.
4. Gamak Ghar
"Having a house as a protagonist and building a story around it is remarkable. I thoroughly enjoyed the film," is what Fernando Meirelles, the man behind films like The Two Popes and City of God, told t2oS about Gamak Ghar. Fiction and documentary blend seamlessly in this Achal Mishra directorial which traces the 'journey' of an ancestral house in north India as it observes births and deaths and the bonding and breakage of filial ties. Gamak Ghar won the Manish Acharya Award for New Voices in Indian Cinema, sharing it with Bombay Rose.
5. Aamis
Jostling for space among some big-ticket films from here and there, this Assamese film was on almost every film buff's must-watch list. Aamis — also known as Ravening — turned out to be a deeply satisfying watch and one of our favourites at the festival. This slow-burn romance starts off conventionally and moves into a dark space, as it examines the repercussions of suppressed desire. Writer-director Bhaskar Hazarika — who described Aamis as a "Romeo and Juliet tale with a twist" to t2oS — uses meat as a metaphor in a film that is sure to polarise audiences. Catch it in cinemas from November 22.
6. Ramprasad Ki Tehrvi
Actor Seema Pahwa makes her directorial debut in this funny, poignant, bittersweet and true-to-life tale about the interpersonal dynamics of a family that's 'mourning' the death of its patriarch. With a strong ensemble cast — Naseeruddin Shah to Supriya Pathak, Manoj Pahwa to Vinay Pathak, Konkona Sensharma to Vikrant Massey to Parambrata Chattopadhyay — Ramprasad Ki Tehrvi had many takers at MAMI, with praise coming in for the
slice-of-life look and feel and the relatability of its plot and players. The film releases on November 22.
7. Nimtoh
A quirky, slow-paced Nepali film about life in a Darjeeling village, Nimtoh aka The Invitation may not be everyone's cup of tea, but totally sucks you into its drama that unfolds over 85 minutes. We loved it for its unhurried pace and the way it charmingly laid out the details of daily life in a village, exposing the dark truths that lie at the heart of some of its inhabitants. Director Saurav Rai — who also stars in the film — bagged the Grand Jury Prize at MAMI for screenwriting.
8. Shut Up Sona
Singer Sona Mohapatra, known for her unabashed ability to call a spade a spade and her fight against misogyny, stars in this tongue-in-cheek docu-drama based on herself and directed by Deepti Gupta. Funny, irreverent and insightful, Shut Up Sona succinctly highlights the discrimination and criticism that a woman with a strong voice and irrepressible pluck faces. It won a Special Jury Mention at MAMI.
9. Moothon
The opening film at MAMI this year was a Malayalam crime thriller that flitted between idyllic Lakshadweep and expressionist Mumbai to craft a gangster drama that benefited from director Geetu Mohandas's fresh perspective on crime and misdemeanour. Moothon gave us Malayalam superstar Nivin Pauly in a new mould and some top-notch cinematography by Rajeev Ravi. Releases in cinemas this month.
10. Bitter Chestnut
Almost a companion piece to Nimtoh in terms of its unhurried pace, Bitter Chestnut aka Khanaur is told through the eyes of a teen who works as a waiter in a cafe in Bir and watches tourists throng the town for paragliding. The film that plays out over 100 minutes, probes the clash between the rat race and leisurely living. It shows little but says much, much more.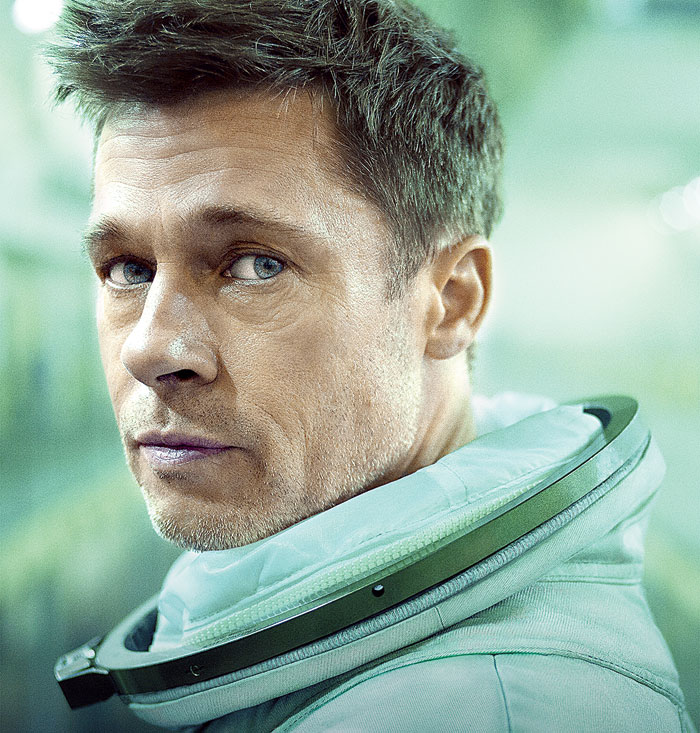 Ad Astra
One of the big films at MAMI this year has Brad Pitt in the part of an astronaut whose mission to outer space becomes more of a journey of self-discovery. Deeply meditative and poignant, this James Gray film is far removed from the conventional thriller one expects out of this genre, becoming a story of love and loss and the often unspoken bond between fathers and sons.
Honeyland
This Macedonian documentary film came in big, having won three awards at the 2019 Sundance Film Festival. Chronicling the struggle of the last female bee hunter in Europe to save the bees and return the natural balance when a family of nomadic beekeepers threaten her livelihood, Honeyland won the Golden Gateway honour in the International Competition, with Oscar-nominated filmmaker Hany Abu-Assad, who served as jury at MAMI, describing it as "a story that brings us to a brink of fear, where we are drawn into the protagonist's simple but complex life".
Sorry We Missed You
The film traces the aftermath of the 2008 global financial crisis on a family that sees an opportunity of a better life in the form of a shiny new van with the father opting to start a new career as a delivery driver. But this decision threatens to tear the family apart. This Ken Loach film, that premiered at Cannes earlier this year, had quite a few takers at MAMI, winning over film buffs with its humane touches and emotional flourishes.
You Will Die at Twenty
Honoured with a Special Jury Mention at MAMI, this Sudanese film — about a boy struggling to live life to the fullest plagued by a prophecy that he will die at age 20 — is both poignant and heartwarming, with debutant director Amjad Abu Alala managing to make his film both sensitive and stirring. It leaves both a visual and an emotional impact.
Babyteeth
This Australian coming-of-age drama, directed by first-timer Shannon Murphy, combines emotion with edgy storytelling, tracing a terminally ill teen who falls in love with a small-time drug dealer. A genre bender, it's distinguished by a fluid combination of volatility and calmness and some winning performances.
The Lighthouse
On the must-watch list of almost every MAMI regular, this psychological horror film by Robert Eggers follows two lighthouse keepers (played by Willem Dafoe and Robert Pattinson) who start to lose their sanity when a storm hits the remote island they are stationed on. A dark film on several levels, The Lighthouse is a constant punch to the gut that draws from various influences but is, ultimately, a wildly original film powered by intense acts from both Dafoe and Pattinson.
Marriage Story
Perhaps the biggest buzz at MAMI was centred around this Noah Baumbach film where Scarlett Johansson and Adam Driver play a couple going through a gruelling divorce. Powerfully acted and expansive in emotion, this is undoubtedly one of Baumbach's best works. It's a rare film that makes you invest wholly in both characters even if you don't take sides and reveals a new dimension to the struggle of separation.
The Two Popes
Fernando Meirelles carves an epic yet intimate tale of the politics of the papacy in this film that's distinguished by scintillating acts from Anthony Hopkins and Jonathan Pryce. The drama in The Two Popes is superlative, but what really draws you in is the streak of wry humour that punctuates the narrative. Catch it in cinemas in November and on Netflix from December.
Deerskin
Described by Variety as "a cross between Barton Fink and Henry: Portrait of a Serial Killer", this Quentin Dupieux-directed French drama that stars Oscar winner Jean Dujardin chronicles a loner's free-fall into an obsession he has no control over. What works for this film — one of Sindhustan director Sapna Moti Bhavnani's favourites at the festival, as she told t2oS — is its deceptive simplicity.
System Crasher
One of Hany Abu-Assad's favourite films at MAMI this year, this one marks German filmmaker Nora Fingscheidt's debut and is a compelling watch. It sucks you into the mind of a troubled nine-year-old girl in a welfare centre. The film is a divisive watch which focuses on a young girl hailing from a broken home and examines her fury at the world from different points of view.
For Sama
There was scarce a dry eye at the screening of For Sama, a documentary that chronicles life in war-torn Alleppo in Syria. A deeply affecting look at the ravages of war, this is a horrific watch which, strangely enough, also holds out hope. There are many parts where you would want to look away, but we suggest you make time for For Sama whenever it makes its way to a streaming platform. Strongly recommended!
The Irishman
The biggie at MAMI this year was, without a doubt, Martin Scorsese's epic gangster drama starring Robert De Niro, Al Pacino and Joe Pesci. The man behind cult mob films like Gangs of New York, Goodfellas and The Departed crafts a brooding, almost elegiac gangster film that sees De Niro, Pacino and Pesci hitting career peaks. The
209-minute runtime may seem intimidating, but true fans of Marty the master — and many beyond — will definitely tune in when it hits Netflix soon.
Midsommar
In 2018, Ari Aster — who was present at MAMI this year — gave us an unexpected chill-and-thrill ride in Hereditary. Midsommar is a fitting follow-up, a folk horror watch centred around a pagan bacchanal that proves to be both unsettling and intriguing. A top hit at MAMI.
Buoyancy
This Australian drama directed by Rodd Rathjen is inspired by actual events and focuses on a 14-year-old Cambodian boy who becomes a victim of human trafficking. Harrowing and yet hopeful, Buoyancy is powered by a largely wordless central performance by Sarm Heng.
Fire Will Come
Screened in the Un Certain Regard section at the 2019 Cannes Film Festival where it won the Jury Prize, this Galician language drama directed by Oliver Laxe — a jury member at MAMI this year — is a fascinating study of nature versus human nature. A slow-burn watch that unexpectedly picks up pace, this is a must-watch.