Mira Nair is suitably happy
The director casts for Monsoon Wedding the musical, a 'child', she calls it, of Seth's novel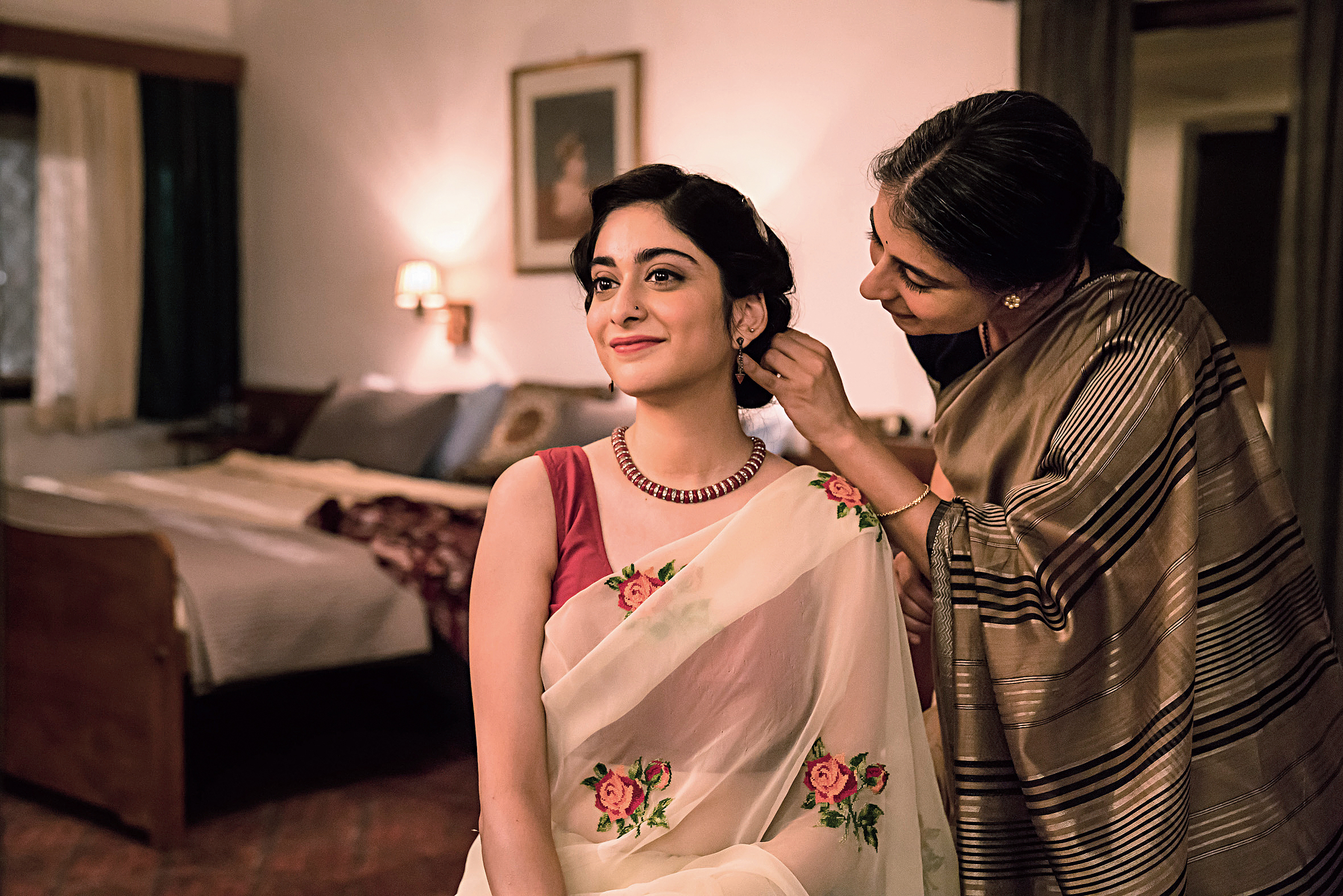 Tanya Maniktala as Lata in Mira Nair's BBC One adaptation of 'A Suitable Boy'.
BBC/Lookout Point/Supriya Kantak
---
Published 16.03.20, 07:21 AM
|
---
Mira Nair is very busy these days. Now that filming of A Suitable Boy with a cast of 113 is complete after five months of shooting in Lucknow, Maheshwar and Kanpur — more shortly about how she managed to "recreate" Calcutta, including Chowringhee, in Lucknow — she is locked away in a studio in London editing the six-part series for BBC TV.
If that weren't enough, she has simultaneously taken on another massive project — a musical version of Monsoon Wedding, her mega hit from 2001 which established her reputation as an international director.
Much rests on Mira. If she succeeds, the powers that be in television and in theatre will feel inclined to experiment with more Indian stories.
She is currently casting for the musical, with most of the company expected to be recruited from the UK. The musical will have a run, first, in Yorkshire at the Leeds Playhouse in mid-June, before transferring to London to the Roundhouse in Camden. Both venues will use the occasion for a colourful promotion of Indian culture.
Mira says: "The story of Monsoon Wedding the musical is very, very close to the film. (But) we have updated our musical to 2020. It is ridiculously and painfully timely because of the whole 'Me Too' sexual abuse coming to life. Then, it was a complete taboo."
When Vikram Seth's A Suitable Boy was published in 1993, Mira tried but failed to get the film rights. So she made Monsoon Wedding as a sort of child of the novel. "Now I am specially moved to have the child, Monsoon Wedding, open in the same month as the maa-baap, which is A Suitable Boy, opens for BBC1," she enthuses. It seems the editing of A Suitable Boy is well on track.
"I am looking happy, right?" she beams: "We have completed (editing) the first two episodes and now we are onto (episodes) three, four, five and six."
An important part of the novel, involving the Chatterji family, is set in Calcutta.
Mira knows Calcutta from when she made The Namesake in 2006 but she also points out the city has changed drastically since the early 1950s when Vikram's novel is set: "You know the banker's flats of Calcutta — Middleton Row, Middleton Mansions, Windsor Court, the British Mercantile Calcutta of the 1950s which is largely disappearing now — those tall ceiling European homes. We found an extraordinary art deco home in Lucknow and recreated it for Calcutta and also Chowringhee and the streets.
"It is funny because since Wajid Ali Shah (the tenth and last Nawab of Awadh), since the emperors of Oudh or Awadh as it is known, there has been a huge Bengali Lucknow connection — old communities of Bengal (settled) in Lucknow. So we filmed in those places where there were real baris; it felt like you were in north Calcutta. In fact, (it felt) more so than Calcutta itself because Calcutta is so changed now (that it's difficult to find) even one mansion that was exactly itself. And, of course, all the Bengali actors (Barun Chanda, Mikhail Sen, Ananya Sen, Shahana Goswami and others) were Bengali actors and they largely came from Calcutta but some from Bombay as well."
She says the story, though 70 years old, "is very relevant, remarkably relevant".
"Despite Partition, the very deep and layered co-existence of Hindus and Muslim communities was an ancient line of friendship. But that begins to get threatened in the beginning of our story in 1951, post-Partition.
"At the heart of it are two families — Hindu and Muslim — (who are) very closely knit. And (there is) a romance between a young Hindu girl, Lata, and her cricket star who happens to be Muslim, and how the wounds of Partition are really impossible to forget."
Also "(the dispute over) the Babri Masjid, the seeds of it — building a temple near a mosque — started happening in Vikram's story in the '50s. We are (now) also seeing the tensions that come from that — which is uncannily prescient in terms of what is happening in India."