Avantika Vandanapu is on a high after the accolades she has received for her central role of an Indian-American teenager pursuing and realising her dream of becoming a DJ and, in the process, shattering many a glass ceiling in Spin, Disney's first India-centric original movie that also stars Abhay Deol and is currently streaming on Disney+ Hotstar.
Sixteen-year-old Avantika, a California native, is not new to the limelight, having discovered her artistic calling at age five. Trained in ballet, contemporary, jazz and Indian classical dance forms like Kathak and Kuchipudi, she competed in the maiden North American edition of Zee TV's Dance India Dance Li'l Masters and secured the first runner-up spot. Her dance videos were quick to trend on digital mediums, earning her the moniker of 'mini Madhuri Dixit'.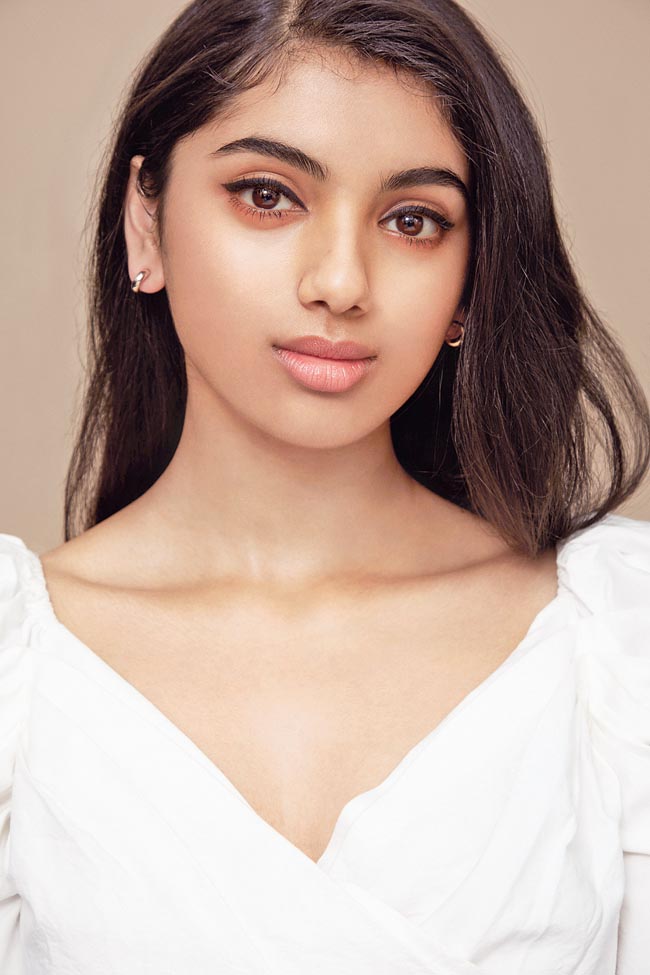 Avantika
At age 10, Avantika forayed into acting with the Telugu film Brahmotsavam and over the next three years featured in films like Rarandoi Veduka Chuudham, Oxygen, Premam, Balakrishnudu, Bhoomika and so on. She opted to return to the US, and has since then featured in Hollywood films like Moxie! and theatricals like High School Musical and Aladdin Broadway Jr.
The multi-hyphenate artiste loves playing the piano and continues to learn singing, her favourite genre being R&B. Over a Zoom call from the US, Avantika chatted with t2 on Spin, what her early success for the Indian-American community means, and the road ahead.
What's the predominant reaction to Spin been like?
The one that stuck with me the most was that a lot of people resonated with this movie, not only because they saw themselves represented on screen as a South Asian, but also because the film, in a way, almost broke out of the Disney Channel fantasy world. They found it real and that's what we had in mind when we started making the film. I am glad people acknowledged and appreciated that.
What is it about your character Rhea that resonated with you?
Rhea resonated so much with me because my life experiences have been very similar to hers. Like her, I always found myself drawn to the arts. I also loved that she doesn't have an identity crisis, and she's someone who young girls can look up to. She shows how one can be Indian-American and embrace both cultures in the same way. She is aware of heritage but is open to new experiences and cultures as well. That really drew me to her.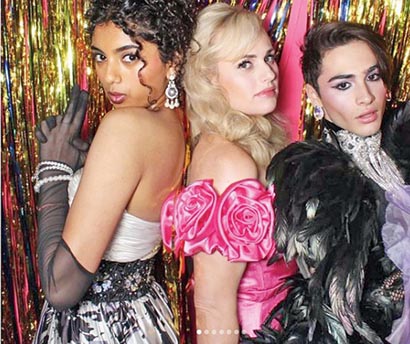 Netflix film Senior Year, co-starring Rebel Wilson (centre) is Avantika's next big international project
Even before this, your accomplishments within a very short time have made you an inspiration for young women belonging to the Indian-American diaspora. Does that weigh heavy on you or do you embrace that wholeheartedly?
I look at it as more of an honour and I feel very blessed that I got this opportunity, especially since these opportunities can be very rare. I look at it with more of a positive eye than as pressure. I know that our community is very accepting and the fact that I am looked upon as a representative of the community is something that is very comforting to me. So far the response has been really great, and so I am trying not to be too nervous about it.
Though Spin shatters a lot of stereotypes associated with the traditional portrayal of the South Asian community, what more do you think needs to be done?
While we are still pandering to some stereotypes, I have seen significant strides being made as well with shows like Never Have I Ever and recently with Sound of Metal with Riz Ahmed. These are really great projects that portray our community in a different light, and remain interesting to Indians as well. If we see stereotypes on screen too much, we as a community will also get bored. These projects captivated us because they were so different. I definitely think we are making strides and I am very excited to see Kumail Nanjiani in Marvel (he stars in Eternals).
At a very young age, you have done so much and achieved success in eclectic projects. Where does Spin fit in in carrying your career forward?
It's my first big project in America. It's such a monumental film in general and I think it will definitely remain as one of the highlights of my career. I am really glad that I got to do a movie like this so early in my American career.
The exposure the film has given me does give me the licence to plan and dream more. But even aside from the setback caused by Covid, this is, in general, a turbulent industry and all the stars have to align in order for a project to work out. I definitely do think Spin will be a stepping stone for me to bigger things. I am continuing to work really hard and hopefully I will get to do bigger and better projects down the line.
I think it's already done that for me because I am now starring in a Netflix film called Senior Year with Rebel Wilson. The character I play there is very different from Rhea in Spin. I have also recently optioned a New York Times bestseller to be made into a movie. I am being allowed these opportunities because of Spin.
Dance is what you started off with. Did acting follow naturally?
Acting did follow naturally because dance and acting are similar, in the sense that they are both movement-based and expression-based. I have learnt ballet and Indian classical dance, and dance is what introduced me to the film industry. And while dance will always remain my first love, I find myself liking acting a little bit more. I see myself doing acting for a longer time. I like where I am right now.
What was your time in India like when you worked in films down south? And what made you go back?
It was a lot of fun. I am glad that I got that experience at a young age. It shaped me to become who I am right now.
I worked there for three years and I did a lot of films. But after a point, I wanted to come back because I found myself doing the same kinds of roles over and over again. Spin's audition, which I got when I was 12, propelled me to come back to America, and I told myself, 'Even if I don't book this, the very fact that I got this audition means that opportunities for south Asians in America are being created.' So instead of playing the same character of the childhood versions of heroines in India, I had the chance to come back and diversify into more rounded-up characters.
Is Bollywood an option for you in the near future?
For sure. I would be interested in doing parts that are more challenging and more humanised, and increasingly I think that we are getting to see women being portrayed in a more real, well-rounded way in Bollywood.
Who have been your inspirations?
I love Viola Davis and Meryl Streep, and I also look up to Sridevi. They have had wonderful careers that I would love to follow in the footsteps of.
Are you a typical teenager when not working?
I love to read and cook. I love spending time with friends. A lot of the things I do come back to acting and entertainment (laughs).