Mainak Bhaumik writes about his first web series Break-up Story, which streams on Hoichoi from today
'A break-up is as romantic as a hook-up except it's the end of the fairy tale!'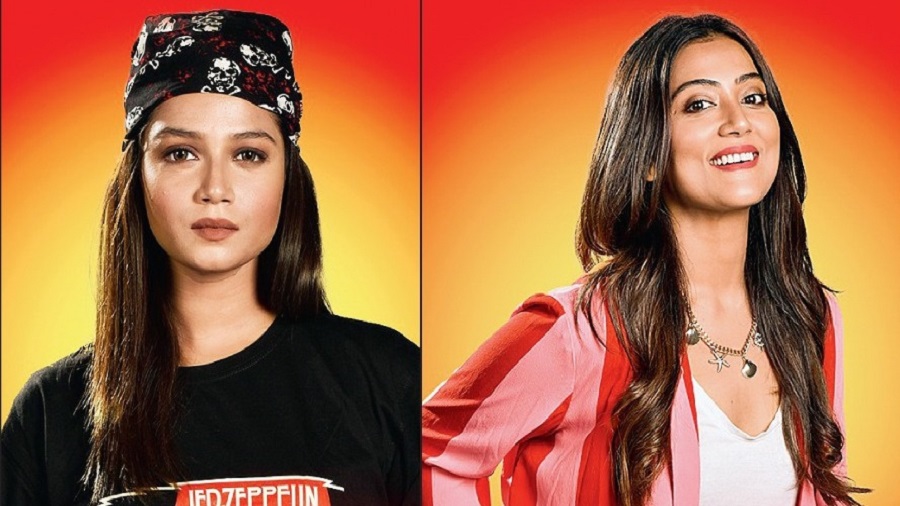 ---
---
I've always had a special soft spot for doing romcoms or stories in that scope of things. But having done a few successful ones, as an experiment I wanted to actually flip the dark side of a romcom, which is also romantic but a bit less of a fairy tale and more of a nightmare, which is a break-up. If one thinks about it, a break-up is as romantic as a hook-up, except it's the end of the fairy tale! And with life, you generally flashback to all the good things right at the end and you wish you could hold on. There's a delicious dark romanticism to breaking up. That was the germ of the idea for doing Break-up Story.

Putting it together
The entire series was done as a low-key intimate shoot and I'm quite proud of my DoP Prosenjit and my editor Sanglap for holding on to the emotional side of the stories along with me. We just wanted the journey to be sweet, sad, cute but a dark side of romanticism. Did I manage? I don't know. But the beauty of the web is that you get to find out through people, not faceless heads who may or may not show up in movie theatres.

The stories
The series plays out like five short stories about five couples in different forms of break-ups. But the fun of the series is the way each character is related to the other and ends up as a climactic twist.

The cast
Alivia (Sarkar), Ranojoy (Bishnu) and Tuhina (Das) were three actors I've known of and it was a very pleasant opportunity to work with them. What I love about the three of them is their dedication to the craft and their love for the work. Alivia is very chilled out, into the work and gets into the character quite easily. Tuhina is someone who had to struggle playing the opposite of who she is in real life and she sort of used her talent to get into the skin of a young model from Malda.
I hadn't worked with Ranojoy before and I had written a very complicated character. He pulls it off with sheer hard work and dedication.
And he's such a sweetheart.
The best way to get a good performance is to cast very good actors and then have a good time and let them do the hard work I put into on paper.
Saurav (Das) is a fascinating actor with tremendous range. We found the perfect piece and I'm glad that worked out as we had a ball. Anindita (Bose) is a friend, and we go back more than 12 years. Finally to reconnect and work with her in this series was a discovery for me. She's become a dynamite of talent.
Chandreyee Ghosh is one of the reasons I'm proud to have done this series. She's an actor I grew up admiring and to have her pull up her socks and kick ass was nothing less than a dream come true. Aryann (Bhowmik) is a very dedicated boy, filled with a lot of talent. He can really turn his collar and change gears and I'm glad to have had him.

Past perfect
Coming out of the successes of Bibaho Diaries and Generation Ami, my natural instinct is always to try and offer something different for Sohini (Sarkar) and Sauraseni (Maitra). In this case I was in a Catch-22 situation for both of them. I had written roles similar to what I had written for them before with little differences. But they are irreplaceable. I got lucky that both of them could just use their experience and talent to find a shade unexplored. Which is why it's such a treat to work with them.
In a world where you hear the phrase 'content is king', you need great performers to make your content.

Why ott?
Quite honestly, for years now I've found myself as an audience far more engaged and interested in searching and watching the series format to films. It's something I've even written about for The Telegraph four years ago. What honestly drives me to want to do a series for the last few years, is the scope it allows for character shades and development. There's a common thought that web material means you can be explicit or bold or risky. To me honestly I think I've done quite a few of those in films early on. So for me the fun is I'm generally far more interested in the writer me than the director me and to me web is a writer's medium. It's all about the writing, the characters and the performances. So I decided to dive into a format, which was unfamiliar.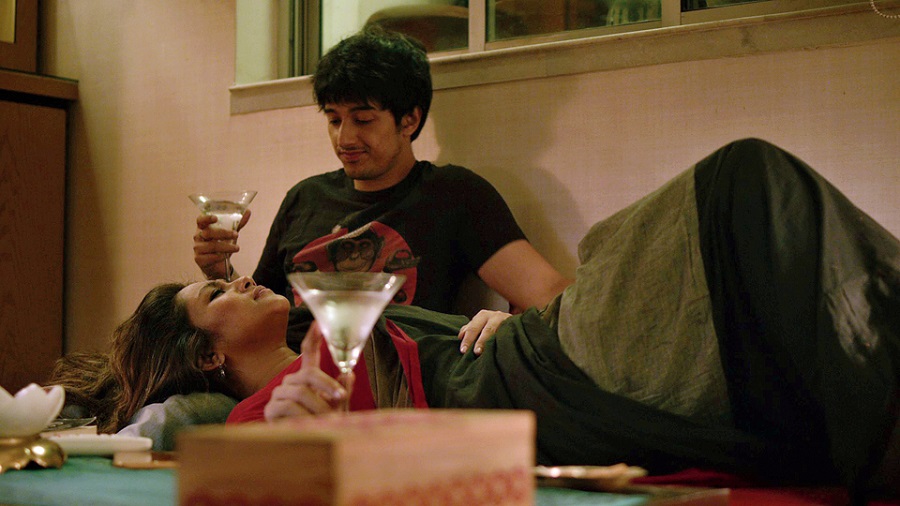 Couple chemistry
Anindita-Saurav
Saurav is the hyper one who's always coming up with bright ideas on what to do or add. Anindita is the cool, quiet, calm one but when the shot goes on she literally throws things at him and bruises him out!
Sauraseni-Tuhina
I literally offered them opposites. Saura is the talkative one in real life and Tuhina is soft-spoken and they play opposites. So it was hilarious how they flip it. Sauraseni is still as immature as a person and still the blabbermouth but she's become more skilled as an actor!
Chandreyee
She kept asking me if she's okay about her performance when she's the finest. She also loves her snack breaks.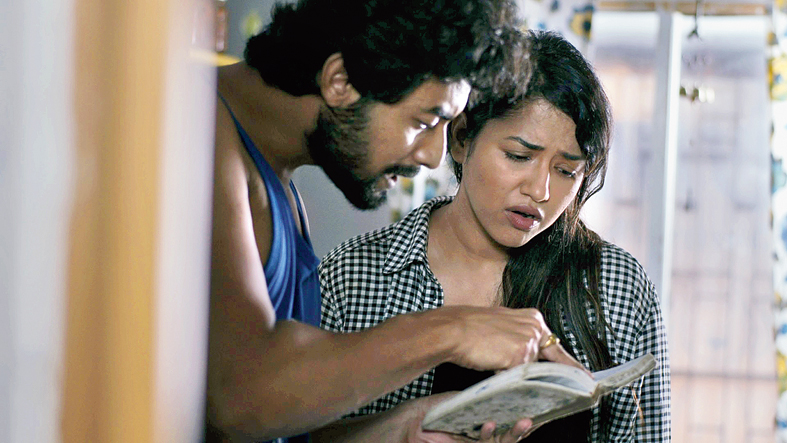 Sohini-Ranojoy
Ranojoy is the dedicated boy. Sohini uses her seniority as a weapon to take his case all the time! Hahaha! I think I may have joined in as well! Sohini has come a long way not just as an actor but a person. She gets into details like props and things and colour. I would love to hire her one day as a production designer!
Alivia-Aryann
Alivia is very relaxed and Aryann's all well-prepared but towards the end of the day Aryann just got sleepy with too much biryani and Alivia had the lines all ready! Post-shoot it turns out Alivia's also a great singer. She even has a cover on YouTube of my Ghare and Baire song Hridoyer rong.