Anupam Roy decodes the lyrics and music of Dwitiyo Purush
The superhit songs have already notched up millions of views on YouTube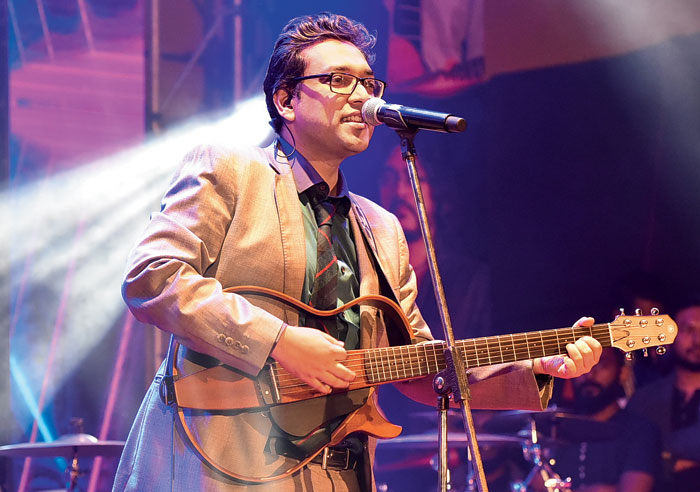 ---
---
Heartbreaking to heart-warming to uplifting... the superhit songs of Dwitiyo Purush (directed by Srijit Mukherji) have already notched up millions of views on YouTube. Lyricist-composer Anupam Roy rewinds to 22shey Srabon and shares the backstories of the Dwitiyo Purush songs with The Telegraph.
What are your memories of composing for 22shey Srabon?
22shey Srabon is a very important film in my career. Since Autograph was so successful, I returned to Calcutta in 2011. 22shey Srabon gave my career a new shape and arc, and things became easy after that. I went on to write and compose for films like Hemlock Society. 22shey Srabon paved the way for new things to follow. The film had a variety of songs which resonated with many, many people.
Were you confident about that album from the start?
Yes, somehow I was confident that people would like the 22shey Srabon songs. At that time I did not think of so many things… I did not realise how important the album would become. At that time things were not very clear to me then. The gates were just being opened.
What is that one thing that has stood out from the 22shey Srabon recording sessions?
The arguments I had with Srijitda (laughs)… everything was related to the music. Both of us had different opinions. We would debate over the choice of an instrument for a song or a lyric for a situation. We had maximum arguments over Gobhire jao. I felt that the making of the song would never end! Of course, it felt great when all the songs became so popular. However, for the Dwitiyo Purush recording sessions, we (Anupam and Srijit) have had zero arguments!
Did you miss the arguments this time around?
No!
Do you know the story of Dwitiyo Purush?
No… I had asked who the killer is in Dwitiyo Purush but did not get any reply (smiles)! I have my theories as well.
Is this the first time you composed for a film without knowing the story or details of the situations?
This is not the first time... I knew less during Chotushkone!
Is there a certain time when you like to write?
In the afternoon, after having my lunch.
So, a satisfied soul and a full stomach lead to better ideas and inspiration?
It is not like that (laughs out loud). A lengthy stretch of time works for me. I can focus then. I also write at night, after dinner.
How about writing in the morning?
I don't know what happens then (smiles)! I am a late riser.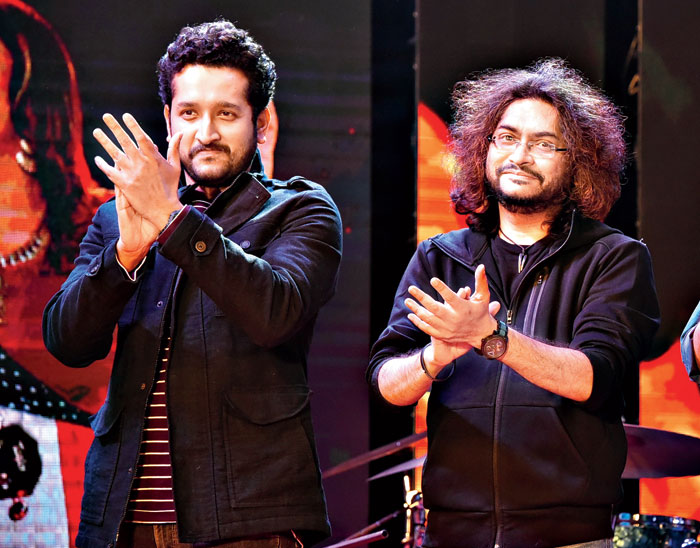 The songs of Dwitiyo Purush
Je kawta din reprise version
I thought I did a better job this time. The writing is better. The brief was to write a sad, love song. I went for abstraction for this song, and Srijitda loved it. I was thinking of broken love and broken heart. Kolpona korey dukkho peyechi (smiles). I wrote this in one evening.
Abar phire ele
A love song was required which should sound like Bariye dao, Ekbar bol. A ballad was needed for a particular situation. Arijit Singh is such a versatile singer; he is one of the best singers right now... he has this amazing mix of power and intensity with an emotional core. This song took a while to write. It was just not coming to me, mostly because I had to avoid all the love song cliches. It is about coming back. Now, so many songs are there on that theme. I have written so many. For this song I was in search of words I had not used before. I did not want to be repetitive, so when writing this song, I was immediately making notes of what not to write. And I did not want to overthink it. The theme of companionship is there... and I went for imagery… a lone traveller. Who is the friend of the lone traveller? That person is searching. This was the toughest song to write... it took me 10-12 days. I had to use all my skills as a writer for this one.
Aami aachhi
Some of the key words of the third song were revenge and broken heart. Aami aachhi is an old song which was supposed to be a part of a Srijitda film. It was written in 2008-2009. That film did not happen. I mentioned this to Srijitda and he remembered it and he suggested a couple of changes. I made those and it was wrapped in 30 minutes. Initially, I had written this song from a different perspective. It was like, 'Even if you don't accept me, still I am there. You cannot ignore me.' Now, the essence is still the same but it is also about how it will be used in the film. It can be used on a personal basis as well. I don't know that.
I was thinking of Rupamda for a while now and Srijitda agreed that he would be perfect to sing this song. Rupamda has sung it with a lot of heart and joy.