Kunal Kemmu on his Malang experience
'Everything is by the box office... that's how we get judged every Friday'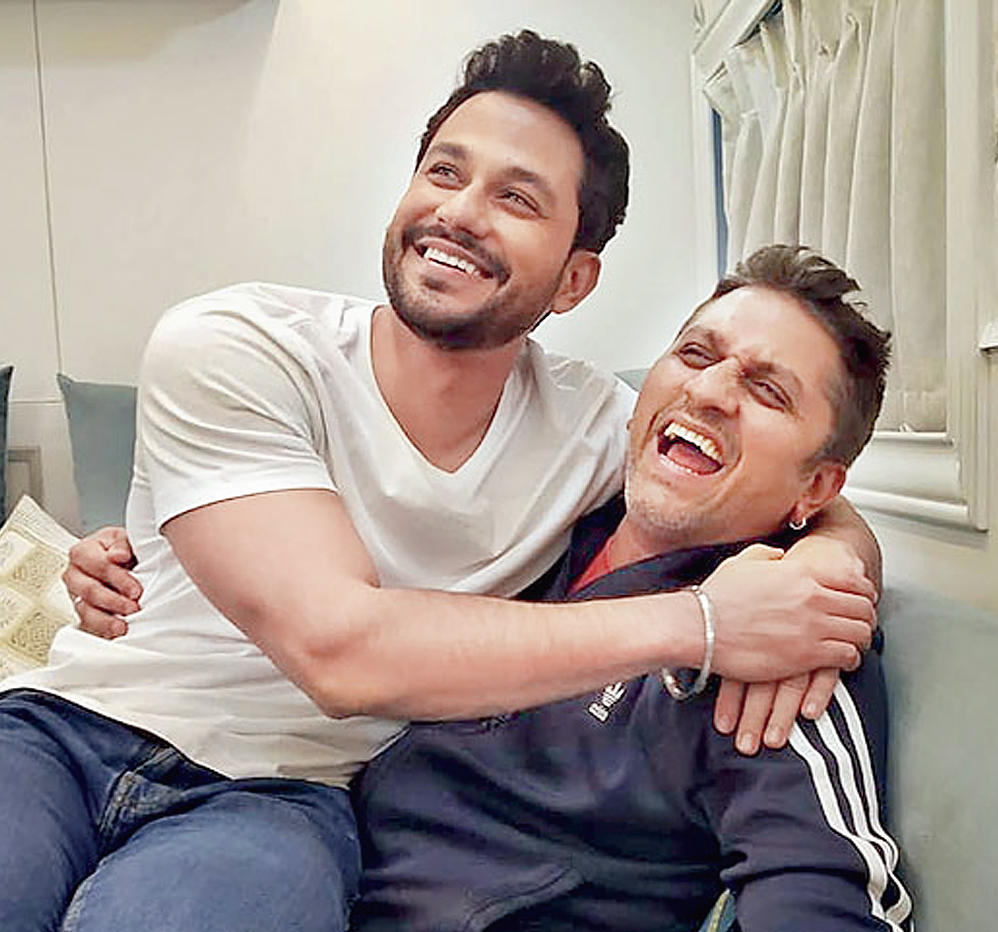 Kunal Kemmu with Malang director Mohit Suri
(Pic sourced by The Telegraph)
---
Published 07.02.20, 08:44 PM
|
---
His recent career highlights mostly feature the films from the Golmaal franchise but there's no denying Kunal Kemmu's acting chops. Last year's release Kalank might not have worked but it reminded audiences that the 36-year-old, who started his career as a child actor, can indeed act. In Mohit Suri's latest romance thriller Malang that's set in Goa, Kunal is all set to explore his dark side once again. t2 caught up with the actor in the Mumbai office of the film's producer Luv Ranjan to talk about his association with Mohit Suri, the rollercoaster ride that is Bollywood and his favourite things to do with daughter Inaaya.
Your first film as a leading man was Kalyug which Mohit directed. What are your memories of making that film?
So many memories! The first scene in Malang that I shot is one where I am driving a car. Mohit (Suri) was sitting next to me. There was this brief moment where we looked at each other. We started this film exactly where we had stopped and Kalyug was such an emotional film for both of us. I was 21 and he was 23. We were kids doing what we always wanted to do and now so many years later we are fathers and so much has happened.
So we used to always reminisce about how life was then, professionally and personally, and how it is now and there was so much nostalgia. At 21 and 23, we had a lot of energy because we used to work very long hours in very tough conditions. And there were so many memories that we caught up on, most of them fond. It was lovely and I enjoyed working with him. I can see how our bond is special, because he does bring out that extra from me and I do in him. We only discovered it on Malang so much more because we pushed each other a little bit here and there. I love that about us... we discuss, we fight, we make up and it's a good relationship.
How has he changed as a director?
Visually he's become way stronger. I think Malang is by far his best-looking film. We also have to give credit to our DoP (director of photography), Vikas (Sivaraman). One of the shots is my intro in the trailer where my shirt comes off with a tattoo on the back and ahead it's burning. When I saw it, I couldn't believe how amazing that shot was. And it was conceived by both of them. What Mohit's managed to do very nicely over the years is build an identity. When you hear a certain type of song, you say it's a Mohit Suri kind of song... or when you see a trailer, you say this looks like a Mohit Suri film. It's like you know a Rohit Shetty film. With Mohit, you know it'll be emotional, the love story will be of a certain kind, there'll be a certain kind of darkness to the film. He's managed to keep that alive in his films and be known for that.
This is your 15th year in the business. It's been quite a rollercoaster ride hasn't it?
(Smiles) There's no other way to put it. When you start a career here, you have no idea what kind of a ride it's going to be. You take leaps of faith and make decisions that seem right at that point of time. Making films, it's all about teamwork... everybody has to fire, you could just be a sparepart in that car. Everything has to work — the direction, the editing, the marketing, the release....
I've had my share of success and lots of failures as well. What's important is that you mature in so many ways and learn to deal with heartbreak and rejection at times. You learn to deal with vacuum. If there's anything I've understood about this industry, it's that you have to know it's just a part of your life. If you make it your complete life, you're setting yourself up for disaster. It's important to invest in what is going to be permanent, which is your family and relationships. Aside of spending 10 hours in a van, of which you're only actually working for an hour on set, everything else is what you are at home. If that is secure, it makes it way better to handle everything that's being thrown at you.
Also, it's important to remember that it could change at any time. It's a very fickle industry Today, you might think nothing's working but tomorrow something you think is garbage might just blow up. And sometimes you put all your work into something thinking, 'This is it' and that just goes down. Nobody can explain it.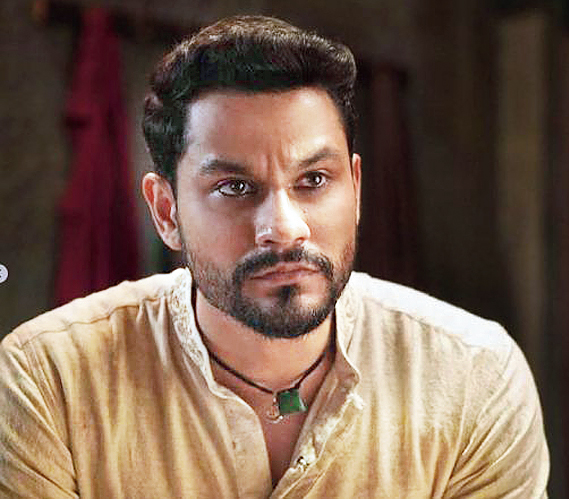 Talking about unexpected success, last year you had Kalank, which didn't work at the box office but it got you a lot of appreciation. Did it change anything for you?
If I am devastatingly honest, it's not like my phone rang any more than it normally would. What it did do for me though was that it changed people's perception of me, because I'd been doing only comedies for quite some time. I think they completely forgot that Kalyug and Traffic Signal existed in my repertoire. I'd never done anything that was negative like that, and I'm happy that Karan (Johar, the producer of Kalank) and Abhishek (Varman, the director) chose to take that risk by taking an actor who had an image of being a completely funny guy. Despite the fact that it wasn't that big a part in the film, for it to have that kind of impact was humbling for me... I didn't expect it. People came out and spoke about it, which was bittersweet for me because it would have been great had the film also been appreciated and loved as much. And that's where things falter, because everything is by the box office... that's how we get judged every Friday.
The sequel to Go Goa Gone was announced recently. What's happening with that film?
It's a good question that I'm also asking a couple of people. I don't have an accurate answer for it, but what I know is that for the last three years the intent has always been there to make it. There have been logistical issues that have slowed it down. I know that we've had another announcement but beyond that I don't know when it is starting or what the plan is. I haven't seen a bound script yet.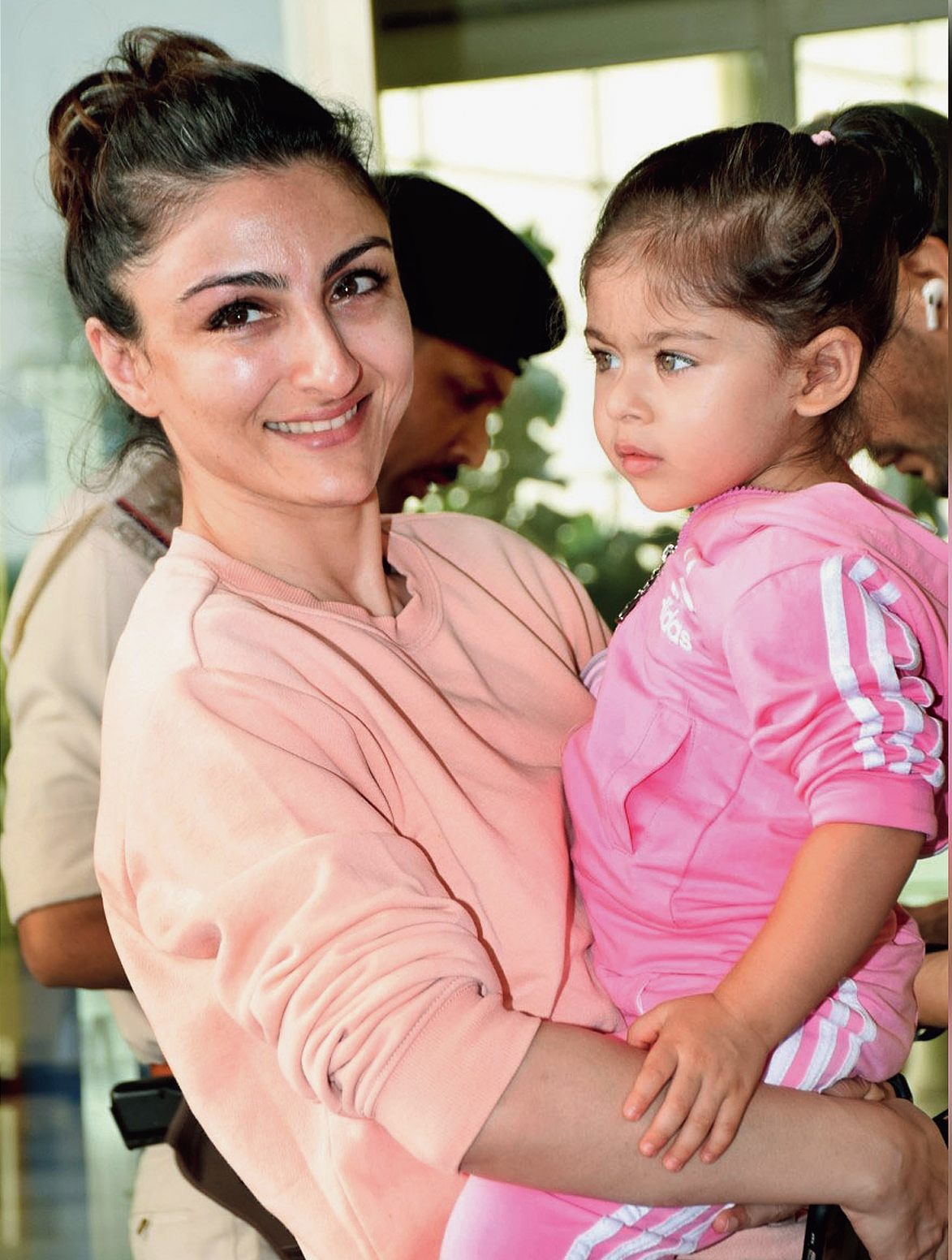 The last time we spoke, your daughter Inaaya was barely 11 days old. How's fatherhood treating you?
It's amazing. I can't thank God and Soha (Ali Khan, wife) enough for giving me that bundle of joy. I didn't get married to have kids and I wasn't sure how that was going to be, so we went with the flow. One day we knew we were pregnant and then Inaaya happened and I'm so happy it happened because I now see what parents mean and what they feel like.
Now, she's two years and four months old, has started talking a lot and has conversations with me. And I see a little bit of me and a lot of Soha in her. I miss her all the time, even when I'm in the city and sometimes even if I'm in a different room. I want to go and wake her up in the middle of the night just to hold her and maybe have a chat, but you can't do that. I'm just blessed to have a family like I do.
What are the things you like doing together?
We do mad stuff. She loves making faces at me and that's our favourite thing to do together. She's very smart, she knows what to get out of me and what to get out of Soha. And she knows all the fun things, dad related. So, she likes to be thrown around, go to a trampoline park, go to the beach and all of that is with me. Everything else is with mom because mom is disciplined in life and I'm the one who likes to shake things up. So, I'm very happy being the fun guy and not doing the tough part. But I really respect Soha and am very grateful that she's taking care of that.