There's no better lullaby than listening to a story, a childhood ritual for so many of us. And now, audiobooks often slip into the role of a nanny. Mumbai recently saw the India launch of one such platform — `Audible.in` — from the stable of Audible, a subsidiary of Amazon and a leading seller and producer of downloadable audiobooks and other spoken-word content.

Mafia Queens of Mumbai, a collection of short stories by S. Hussain Zaidi with Jane Borges, is the first one to roll out, with Rajkummar Rao, Radhika Apte and Kalki Koechlin as the narrators. A t2 chat with the trio...
How was the experience of lending your voice to an audiobook?
Rajkummar Rao: This is the first time I am doing something like this. It was quite thrilling because I only had to use my voice. I was a solo performer and all I could use as an actor was my voice. It was a lot of fun and a bit challenging as well to portray all these characters through my voice and have the modulation for different characters.
Kalki Koechlin: This is my first time reading an audiobook. Thankfully, I shared the book with Radhika (Apte) and Rajkummar (Rao). I would have had a tongue stroke if I had to read the whole book! It is actually more tiring than you would imagine… after three hours it almost stops responding to you and you are like, I cannot move my tongue. So, you need to take a lot of breaks. I enjoyed it... I had fun. Animating the different characters is fun.
Radhika Apte: It was only earlier this year that I heard about Audible because I have a friend in LA who I was shooting with, who reads for them. Then I came back and was looking for this particular book that was not available anywhere. My friend told me it was available on Audible and that's how I got introduced to them and it was at the same time they approached me. So, I literally jumped at the opportunity. Why should I not do content for something new that is exciting?
I think it will get absorbed in India very quickly because we have a culture of storytelling. There is a lot of time that goes into traffic, we go for workouts, you are cooking food… this is the time you can actually listen to something.
I want to do more collaborations. I have read three stories from Mafia Queens of Mumbai. With practice, I will become better. I'll learn the craft and understand it.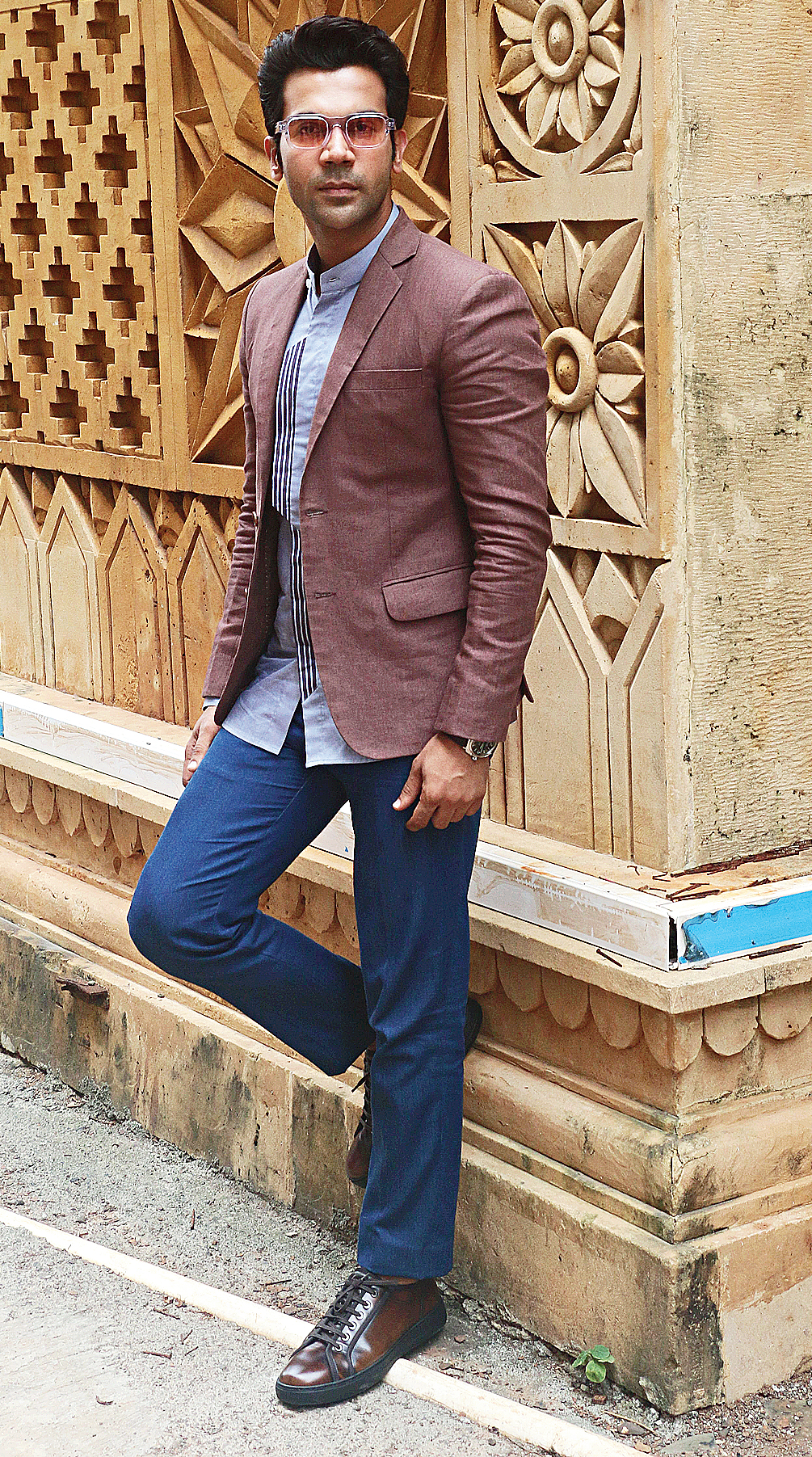 It was quite thrilling because I only had to use my voice. I was a solo performer and all I could use as an actor was my voice — Rajkummar Rao Agency picture
Whose voice are you in the book?
Rajkummar: I narrated the whole story and in that story, there are so many characters. There's Sapna Didi, there's Karim Lala, there are cops… I had to narrate all of them.
Kalki: Each story has at least three-four characters in it… we each read three stories. So, probably a similar amount.
Did you prep?
Rajkummar: I prepped by reading the stories in advance to try and understand their character arc and their journey.
Are there similarities between dubbing for a film and narrating an audiobook?
Rajkummar: Dubbing is a completely different process because there you are recreating something. But while reading a book, you are living the character for the first time through their voice.
Kalki: Each is different. With dubbing you are really trying to match with what you did on shoot. What I do find it similar to is podcasting… there you have to have a sort of relaxed voice. When you are a narrator, you need to have a relaxed, listenable voice. It cannot be a strained voice.
Do you listen to audiobooks?
Rajkummar: It depends on the mood I am in. But I would say listening to a story is much more accessible. You don't have to carry a physical book. You can be doing whatever you want and still listen to a story.
Kalki: I started with podcast earlier this year. I started my own podcast… so I needed to understand that format. And I found it very useful to tune into audiobooks because you can do so while commuting. You can close your eyes and listen to something, which is so nice. I find with audiobooks, you can read a book within a day or two.
Although I love reading, it's hard to find time. Most of the time I am reading scripts. Right now, it is Oscar Wilde's poetry that I am listening to. I tend to read a book when I am at home or on a holiday, in a quiet place and I am not doing anything else. With online books, I tend to listen while I am on the move, while I am packing or in the car.
Radhika: I read a lot. This is the first year that I started listening to stories, books and podcasts and it has been absolutely great. While travelling is one of the best times, the most favourite time is before going to bed.
Actors whose voices you would like to listen to in audiobooks...
Rajkummar: I think Deepika (Padukone) would make for a great Sapna Didi.
Kalki: It would be great to have Tillotama Shome reading out Tagore. I think Vicky Kaushal would be great at something animated. He has a lot of energy. Naseer (Naseeruddin Shah) would be good at something like The Idiot by (Fyodor) Dostoyevsky.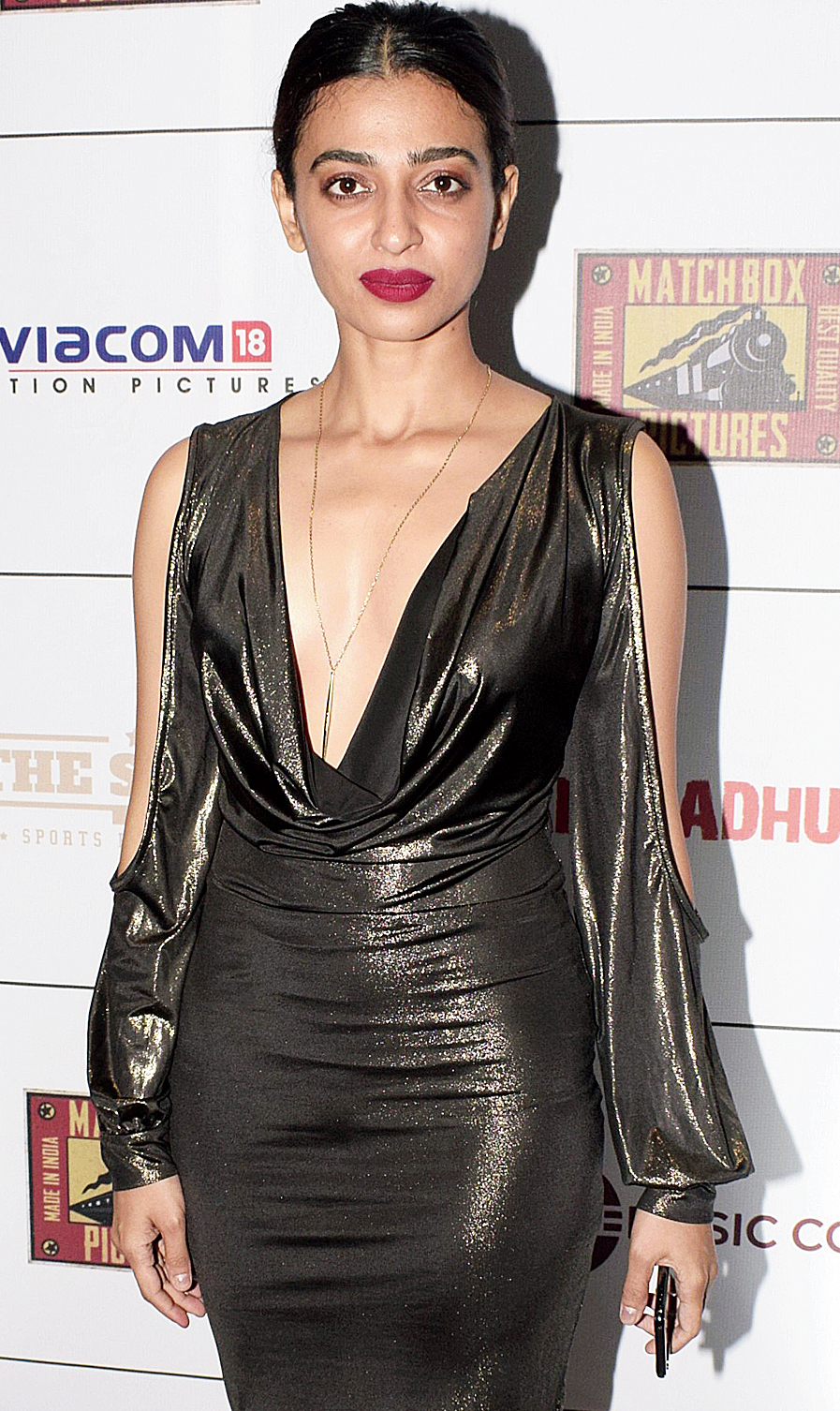 There is so much bombardment of visual content all the time, it is very therapeutic to listen… quite meditative — Radhika Apte Agency picture
Any memories of listening to stories when you were a kid?
Rajkummar: Yeah, my grandmother would narrate so many stories. They were all folk tales. It was a routine that every night she would narrate something… sometimes the same story again and again.
Kalki: My father. He was a great storyteller. In fact, I have done a whole spoken-word piece on how as a child I would look forward to my night-time fairy tales that my dad would animate.
Radhika: We have grown up listening to stories. I remember listening to audio tapes as a child too. Children's stories and later on I was listening to other people's books being read. There is so much bombardment of visual content all the time, it is very therapeutic to listen… quite meditative.
What is the one book that would translate beautifully into an audiobook?
Rajkummar: There are so many stories in our Hindi literature, like (Munshi) Premchand stories or Harishankar Parsai's satires.
Kalki: I think the works of (Rabindranath) Tagore would be great to listen to. There is so much poetry and beauty to his writings. I am looking forward to Audible starting regional languages. I would love to catch up on Tamil and Hindi classics through Audible.
An all-time fave read…
Rajkummar: The Fountainhead by Ayn Rand.
A comfort read…
Kalki: The Little Prince (by Antoine de Saint-Exupery)… it's in my toilet.