Jaaved Jaaferi's son Meezaan Jafri makes his debut with Sanjay Leela Bhansali's Malaal
'As a kid, I always danced to Mehndi laga ke rakhna from DDLJ, at home, at parties, in the car and I was just obsessed with the song'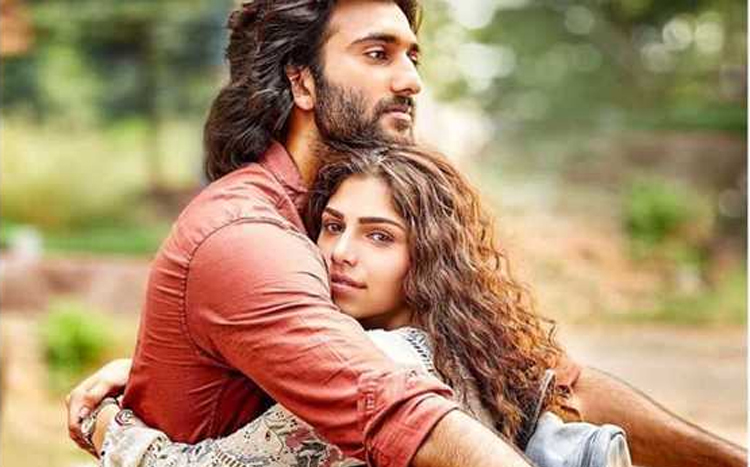 ---
---
Showbiz is in Meezaan Jafri's genes. His grandfather is the veteran comedian Jagdeep, whose film career spans over 70 years. His father Jaaved Jaaferi is an accomplished actor, host and voice-over artiste, who found fame as a break-dancer in the '80s. It's no wonder that Meezaan's story of how he got discovered by Sanjay Leela Bhansali sounds like the film gods were smiling down on him. Ahead of the release of his July 5 debut film Malaal, a love story set in the chawls of Mumbai, t2 chatted with the young actor at Bhansali's tastefully decorated Juhu office in Mumbai.
What is your earliest memory of films?
As a kid, I always danced to Mehndi laga ke rakhna from DDLJ, at home, at parties, in the car and I was just obsessed with the song. I was also obsessed with dancing and music. There was this one time when my dad and I were in a mosque praying and a car went by playing loud music and I just started dancing in the middle of our prayers.
When did you realise that your dad and your grandfather were famous?
I think I always knew. I remember this award show that I had gone for where there was a tribute to Kishore Kumarji because he had recently passed away. My dad was hosting the award show and there were at least 20 big celebs on stage with him to shoot some video byte after the show. They all came down after that and met me, took pictures. That memory just stuck because I knew who these celebs were... I had been watching their films. They were bigger stars than my father at the time, but I knew then that my father was also a big deal.
Over the years, I'm sure you've heard a lot of stories from your father and grandfather when they were shooting films. What's the most insane on-set story you've heard from them?
My grandfather comes from a generation of legends, so he tells stories about K. Asif on Mughal-E-Azam, Mehboob Khan on Mother India, Guru Dutt and Bimal Roy. The fun part is listening to it from my grandfather because he imitates everyone, does the whole walk and everything and it's a blast. There's one story about Prithviraj Kapoor on the first day of shoot in the darbar in Mughal-E-Azam. K. Asif didn't think Prithvirajji's walk was very regal so he cancelled the shoot for the day. He told Prithvirajji to come back after a week and show how a king would walk. Prithvirajji got very worried because he couldn't figure out that regal walk. At some point, he went for a walk on a beach and while walking on sand, he found his 'Akbar walk'. A week later, K. Asif started the shooting.
When you realised that you wanted to become an actor, did anyone from your family dissuade you?
My dad did. He said it's a difficult industry and he's seen the ups and downs of it... it's unpredictable. Even after all these years, he doesn't know what is that one thing you need to survive here. I know, as a father he wants to protect me from all harm but I told him that if an offer comes from someone like Sanjay Leela Bhansali, you can't refuse. This wasn't an opportunity that would come again and every part of me pushed me to grab it.
This was when you were studying in the US, right?
I was studying business at Franklin & Marshall College in Pennsylvania, because my father told me to get a business degree to have something to fall back upon. After finishing a year, I told him I didn't understand business and wanted to study films. I started doing direction and editing at the School of Visual Arts in New York. It's a four-year course, and I completed two years.
The first year is when I met Sanjay Sir and he wanted to launch me. My dad told him that he'd want me to finish my studies, and Sanjay Sir respected that. But he did tell me that I could learn a lot more if I assisted him than I could in school. I didn't listen to him and I went back for another year of school. When I heard he was going to start shooting Padmaavat I thought it was time that I start assisting him.
How did you meet Bhansali?
Okay so, Sharmin (Segal, the female lead in Malaal) and I were friends in school. When I went to study in the US, she decided to start working with Sanjay Sir, who is also her uncle. Her first film as an assistant was Mary Kom. They were shooting for Bajirao Mastani when I returned for summer vacation after my first year of film school. One day she called me to help her with some 'costume-fitting emergency' (laughs).
That's where I met Sanjay Sir. He shattered all the pre-conceived notions I had about him because he's soft-hearted and funny. We had a blast while we did this costume trial. He only knew me as Sharmin's friend and knew nothing about my family. He told me I had an extremely striking personality, that I was a star and that I should definitely become an actor. A few days later, I was on the sets of Bajirao when the DoP Sudeep Chatterjee asked me to stand in front of the camera while he blocked the next frame. He thought I was one of the assistants! (Laughs) Sanjay saw what he was doing on the monitor. He must have liked what he saw because he told me to meet him in his office.
I was scared about meeting him in the office because I didn't know why he had called me. When I went, he immediately told me that he wanted to launch me. I didn't know how to process this. The next day, I went back to meet him with my parents.
What has it been like to see yourself on the big screen, to have posters with your face all over?
I actually did two scenes in Padmaavat. Ranveer Singh was not available that day and they wanted someone to come in for him. So, there's one back shot of mine, and there's one scene where it's a full side-profile but you can't tell it's me because it's a wide shot. That's actually my silver screen debut! (Laughs) But seriously, when I first saw the trailer for Malaal, I started crying… I didn't know how to handle it.
Are you ready for a life under the spotlight where everything you do is scrutinised?
I think I accepted it before I decided that I'm getting into this line.
There's already so much chatter about your personal life with rumours of you dating Amitabh Bachchan's granddaughter Navya.
I'm not dating Navya. She's a really good friend and I don't know why people keep saying this. She's actually my sister's best friend and they're studying together in New York. There were other people present in those pictures, I don't know why they put that in the headline. There was another guy sitting at the back as well, there was another girl as well. It's just that your personal life is just not personal any more. I've accepted it but I don't want my friends and family to have to go through it... it's unfair to them.