Is Govinda paranoid or does he have a sixth sense?
Fragile minds of different kinds are not uncommon in the film industry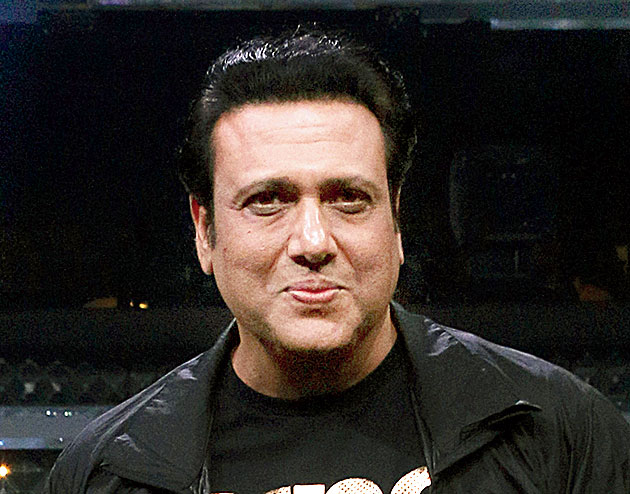 ---
---
So, is Kangana Ranaut's film Judgementall Hai Kya a hit or a failure? It's like Bharat — a blockbuster according to Salman, a loser according to those who calculate trade figures. Which makes this, the PR spiel around their films, another common point between Kangana and Salman.
While box office acceptance may be debated forever, what has been consistent is the conversation around Kangana's mental balance. Is she okay up there or a bit of a wacko? After watching her new film and all her shenanigans around release time, many wondered where the performance ended and where the real Kangana took over in Judgmentall… But as I always tell everybody, there's method in her madness and order in the chaos, as she gets her claws into a new victim and begins her barrage against a bunch of celebrity targets only around the time she has a new film on release. Then she goes back to her cave — or heads for the hills in her case — stepping out only to mouth her gyaan on life at a newspaper summit or feminist gathering, until the next film is ready.
At a dinner with a few film people recently, there was someone who asked if late actress Parveen Babi had also been like Kangana. There actually was no comparison. Parveen suffered from certified and acute paranoia. While she spoke well and remembered you even if there was a decade between your meetings, hers was self-destructing paranoia. And, except for a fixation about Amitabh Bachchan, Parveen didn't hurt or hurl accusations at her colleagues as promotion for her film.
But fragile minds of different kinds are not uncommon in the film industry. Just the other day, a director narrated the latest tale about Govinda who was finalised for a gutka ad. The nitty-gritty had been thrashed out with the 55-year-old and a hefty advance had also exchanged hands. There followed a pre-shoot meeting where the storyboard was shared and details like his dress were discussed. Govinda was on board and ready for the prepping. But the next morning, the ad maker got a surprise package from Govinda. It was the advance money. Govinda was stepping out because he wasn't getting the right vibes from someone who was standing close to the director. This has been Govinda's speciality for a long time now — finding the presence of some random person disturbing him to the point where he feels intimidated. The ad makers tried to reason that the person he was referring to was from the accounts department and would have nothing to do with the shoot. But Govinda was certain the man had mala fide intentions, so no way would he do the ad.
While there have been many such instances about Govinda, there was one that was really eerie. A certain filmmaker, scion of a huge and widely respected banner, was making a film with Govinda. All was well until a certain song was to be picturised. Just before the shoot, Govinda sat with the filmmaker and others to listen to the song. A few minutes later, he went up to the filmmaker's wife and told her, "Please tell your husband to change the lyrics of the song." There was no way the filmmaker was going to re-record a song with new lyrics because of his lead actor's premonition. But Govinda was adamant. He forewarned the producer's wife and said to her, "The lyrics are very bad for your husband's health. They will tell on his body." The filmmaker was a robust Punjabi, born with a silver spoon, a happy man with no marked tensions. But his wife couldn't help recalling Govinda's words when the filmmaker's health inexplicably began to deteriorate. For the next five years, the wife watched his body break down bit by bit until he was skin and bones and passed away without ever recovering. The Govinda film he had completed also died in the cans, mired in financial problems. Now what do you say to that? Is Govinda paranoid or is he gifted, like his late mother was, with an unfathomable sixth sense? More on this, another time.
Bharathi S. Pradhan is a senior journalist and author