Imtiaz Ali shoots a short on a smartphone
'Having taken a longer journey has given me varied experiences, which is why I never shy away from experimenting with newer forms of filmmaking'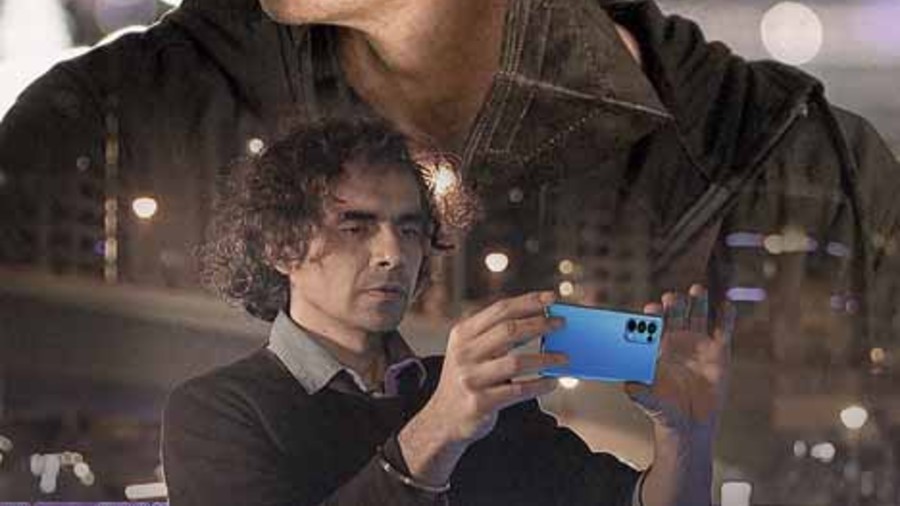 ---
---
Film-maker Imtiaz Ali has partnered with OPPO to shoot his approximately 11-minute-long short film Eyes for You on the brand's OPPO Reno5 Pro 5G smartphone. Imtiaz, whose last feature film release was Love Aaj Kal in February 2020, took a few questions on his 'new shooting experience'.
What's the experience been like shooting Eyes for You on the OPPO Reno5 Pro 5G? Is there anything that you had to learn and unlearn while using this technology as opposed to a regular film camera?
I am glad to have collaborated with OPPO for this one-of-a-kind experience. I thought this was an excellent opportunity and jumped into it .The campaign gave me an opportunity to shoot on the OPPO Reno5 Pro 5G, which was an unusual, different and fantastic experience for me. I was lucky enough to get an opportunity to work on the campaign as it helped me to spend some time during the lockdown doing what I love the most — shoot!
I was and am still in awe of some of the features on this phone. My personal favourite has to be the Live HDR and Ultra Night Video Mode. I loved the absolutely crystal-clear and sharp videos this smartphone can take, be it day or night .The smartphone comes with the added advantage of having the industry's first AI Highlight Video feature, which empowered me to shoot in any lighting condition, which is generally not possible with a smartphone. The biggest advantages of working with smartphones are flexibility and the ability to handle with ease. I must say that OPPO Reno5 Pro 5G is quite a videography legend.
How far do you identify with OPPO's brand philosophy and slogan 'Live the infinite', both personally and in terms of your career?
OPPO's focus on integrity, innovation, and teamwork resonates with how I like to approach my work. Whether you're a professional video creator, just starting out, or not even a video creator for that matter, whoever you are and wherever you are in your life — it's never too late to become your own life story's creator.
How accepting are you of embracing new forms of technology as far as film-making is concerned?
I made my way through theatre and television to come into films, and I have been very lucky to have started from a place which was far removed from the film industry. Having taken a longer journey has given me varied experiences, which is why I never shy away from experimenting with newer forms of film-making. Today, the film industry is very different from what I came into. Films are conceived in a more innovative and path-breaking manner. So, when I was approached to shoot an entire film on the OPPO Reno5 Pro 5G, I thought it was an excellent idea because this is something I have never undertaken before.
Of course, this came with its own set of challenges, but as a team, we did a splendid job bringing our vision to reality. I adapted my style as per the requirements of the shoot. I believe, like me, many film-makers would like to experiment with shooting with a smartphone because it is exciting, and a breath of fresh air and you get to learn many different things
Over the last year, the world has increasingly figured newer and virtual ways of getting work done. Is there anything that you have embraced in terms of a new style of working?
The last year has given us the ability to see things from a new perspective. This project is a great example of starting things fresh. The film industry, at large, has also become a bit wiser and scrupulous about how we plan the details of the shoot.
In retrospect, my time during the lockdown was chiefly spent writing. The last few months have been an eye-opener for me as they have made me sit back and think of newer ways of doing ordinary things. My biggest learning and motivator has been about the power of nature... the sun and the moon have affected me more than they have ever affected me in my life. I spent most of my days writing, figuring out new stories to tell and I hope to dive deeper and fly higher as far as my future endeavours are concerned.