I don't take Roadies for granted: Rannvijay Singha
Ahead of Roadies Revolution Calcutta auditions, we caught up with Rannvijay Singha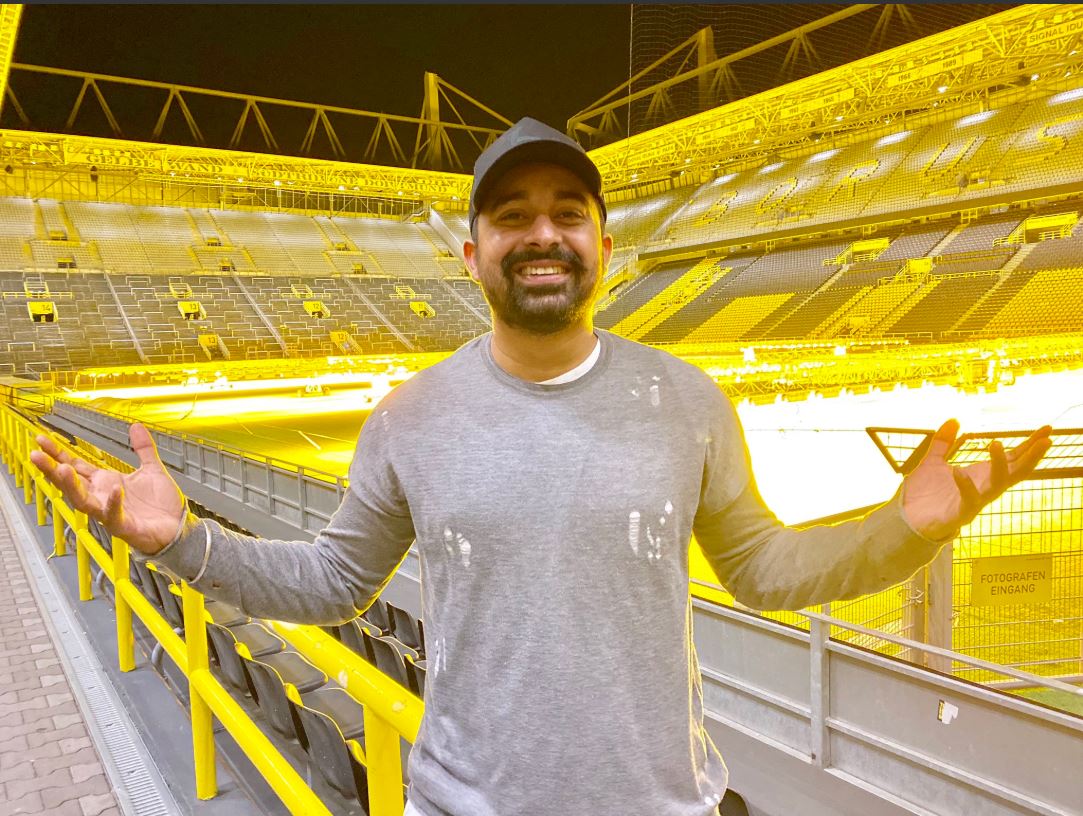 Rannvijay Singha
Rannvijay Singha's Twitter page
---
Published 10.01.20, 03:26 PM
|
---
Roadies — the MTV reality format show aimed at the youth — will roll out its 17th edition this year. Before that, Team Roadies — comprising Rannvijay Singha, Neha Dhupia and Prince Narula — will be in Calcutta today to conduct auditions for Roadies Revolution (yes, that's what this season is called) in the city. Ahead of the auditions, we caught up with Rannvijay — who won Season I and has been an integral part of the popular show since inception in various capacities — on his expectations from the city and the enduring popularity of Roadies.

It's wonderful to have you back in Calcutta for the Roadies auditions after three years. Why the gap in between, considering you had told us earlier that you have got some of your best contestants over various editions from this part of the country?
Roadies contestants getting selected from a particular place doesn't necessarily mean that they are from that particular place. So the people who we got from Calcutta didn't necessarily get selected in the audition in Calcutta. So even when we were not in Calcutta last year for auditions, we had people who belong to the city.
The reason that auditions happen in a particular place is because it depends a lot on sponsors and MTV depends on what kind of viewing comes in from different areas. For Roadies, we need to have four places where people can come, and it should be one which is accessible for different parts of the country. Now when we do one in Calcutta, it's also not just for people in West Bengal, it's also for people from the Northeast. So, these decisions are not actually based on where you want the contestants from… because the contestant who wants to be a Roadie will come from America.
Roadies is one of the shows where you can't wait for the audition to happen in your city… if one does that it means he/she doesn't have the spirit of becoming a Roadie. If it happens in a city, we get the flavour of the city, we get to be there, for us it's good because we go and eat great food! Calcutta is known for good food, we get to mingle with people who have different interests, we are doing something with the football academy there, that's an opportunity we are looking forward to.
What are your expectations from Calcutta this time around?
People in Calcutta, especially the youth, are very well informed about topics that they are interested in. You will have a certain kind of people who are into football and they will know each and everything, they will support a particular club. When it comes to politics, the youth is again like the older generation of Calcutta… they are very opinionated. You talk about literature, you talk about history, any kind of art form and this is what I like about Calcutta. When you meet somebody from Calcutta, you will understand that this person is into films, this person is into food. Because once someone from there is interested in something, they are really passionate about it.
What can you tell us about Roadies Revolution and how will it be different from the other editions of the show?
In the last 16 years, because of the nature of interactions we have had, it has become a place where young people come and express their struggle, they want to express what is going on in society, they want to express what is right or wrong according to them. Much before same-sex marriage was made legal in India, we had people coming and talking about it 10-15 years ago on the show. We had people talking about domestic abuse and acid attacks because Roadies became a platform by default. Now we have that credibility. Today's youth cannot be the youth of the past where you just sit at home and say, 'This is not going to affect me, so I am not going to be a part of it. I am not an environmentalist, so why should I care? I am not going to fight for this cause because it's not my cause'. Nobody can now not be a part of the change.
Which brings us to Roadies as a platform where we have the biggest youth following in the country. If as a platform we have people already subscribed to us in some social causes that have been spoken about in the last 15-16 years, this is the right place to channelise the youth, the energy of the youth and say, 'Okay, you guys come here with the Roadies josh and we will make sure that this energy gets channelised in the right direction'. We have been talking about social causes that we and our gang leaders support or are aware of because more than anything, making people aware and educated about the problems that are in the world is the first step. The revolution doesn't happen overnight but the fact that we tried is very important as human beings and as citizens of the world we have to be able to participate, be a part of the change and tell people what we think and where we stand.
Having been associated with Roadies right from the beginning, what do you think are the show's strengths and where do you think there is room for improvement?
There is always room for improvement, but everything comes with constraints of the resources that you have. I think that with the resources we have every year, we do pretty well. This is an original Indian format, whereas all the other reality shows that you see that are doing really well are foreign concepts owned by foreign companies. On the other hand, Roadies is registered in 19 other countries… it's being made in Nepal and they call and ask us, 'Can we do this, can we do that?' And that is a matter of pride. When we talk about 'Make in India', Roadies has been one of the first shows that was made in India. Where we can improve is scale. But on a niche music channel with limited budgets and resources, how much can you scale it up? So I think we have done well. Our strength is that we have a cult following because we have always been true to our show and we take a lot of pain and effort.
Youth is the focus of the show and the power of the youth in India is now stronger than ever, if the last few weeks are anything to go by. How do you think a show like this can channelise the thinking and power of the youth in positive directions?
Anybody who follows Roadies improves themselves physically, mentally, they make themselves sharper, they do good things in life. If you watch the show, you will realise that it's all about respect and doing something that you are proud of. The reason a show has done 16 years and is in its 17th year is because it has changed thousands of lives and because of those thousands, millions of people have become fitter, have started respecting women, respecting their elders, respecting the country. It's only been positive.
What factors would you attribute the enduring popularity of Roadies to?
The sincerity of making the show, the sincerity of casting our contestants, the hard work…. Of course, the crew members and the production house have changed, but MTV hasn't changed and I haven't changed. But whoever comes in — for one season or for five seasons — works hard because they are very proud of working on the show. It's a landmark in everyone's career when they work on Roadies and I believe that the roots of it are very strong. The ideology of Roadies has always been fair, equal and democratic since its inception.
Does your approach to the show change season after season?
It depends on what my role is. As a contestant, my approach was different. Then I started hosting Season 2 and a few years later, they thought that I had the capability of being part of the selecting team. Later on, I became a gang leader and then, a ring master. I look at Roadies every season with a new approach because I don't take the show for granted. I prepare for it, I need to understand the theme that we are going in with, what is the show going to be about, what are the tasks… There's a lot of hard work… and that's how it pays off.